Most Trending Smokey Eye Makeup For Bengali Bride
There is nothing more glamorous than smokey eye makeup. Check here some latest smokey eye makeup for bride that will love you speechless.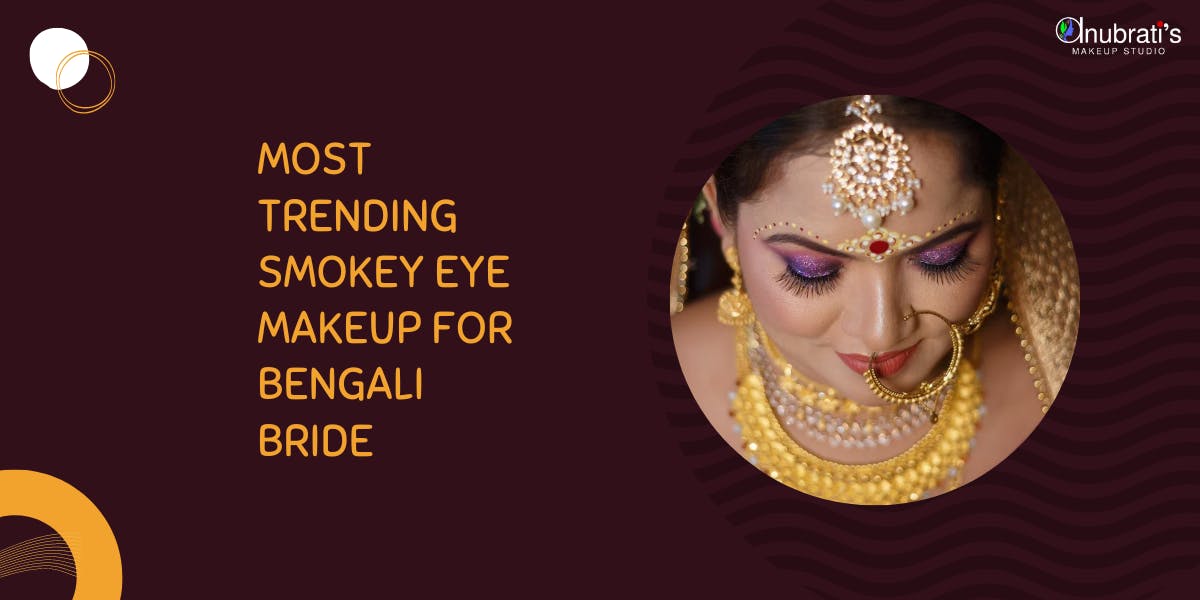 Smokey eye makeup is the first choice among modern brides when it comes to a wedding look. It adds a touch of glamour to the bridal look and personality. It is one of the most classy and timeless makeup looks that can be worn for any occasion. Smokey eyes are perfect for those brides who want to create a dramatic look for their wedding day. This stunning eye makeup makes your eyes appear bigger and more beautiful. The best makeup academy in Kolkata also prefers this stunning eye-makeup look for new-age brides. Moreover, the smokey eye makeup look can be customized to suit a wide range of skin tones and eye shapes. Read this detailed guide on smokey eye makeup for bride to add a sense of sophistication in your bridal look.
1. A Stunning Smokey Eye Makeup For Bride
This bridal smokey eye makeup is perfect for an engagement event look. If you are going to wear a glamorous outfit then you must choose this extra attractive eye makeup. It is an excellent choice for small, slanted, and attractive eyes. This kind of smokey eye makeup creates an elution of depth in your sassy bridal look.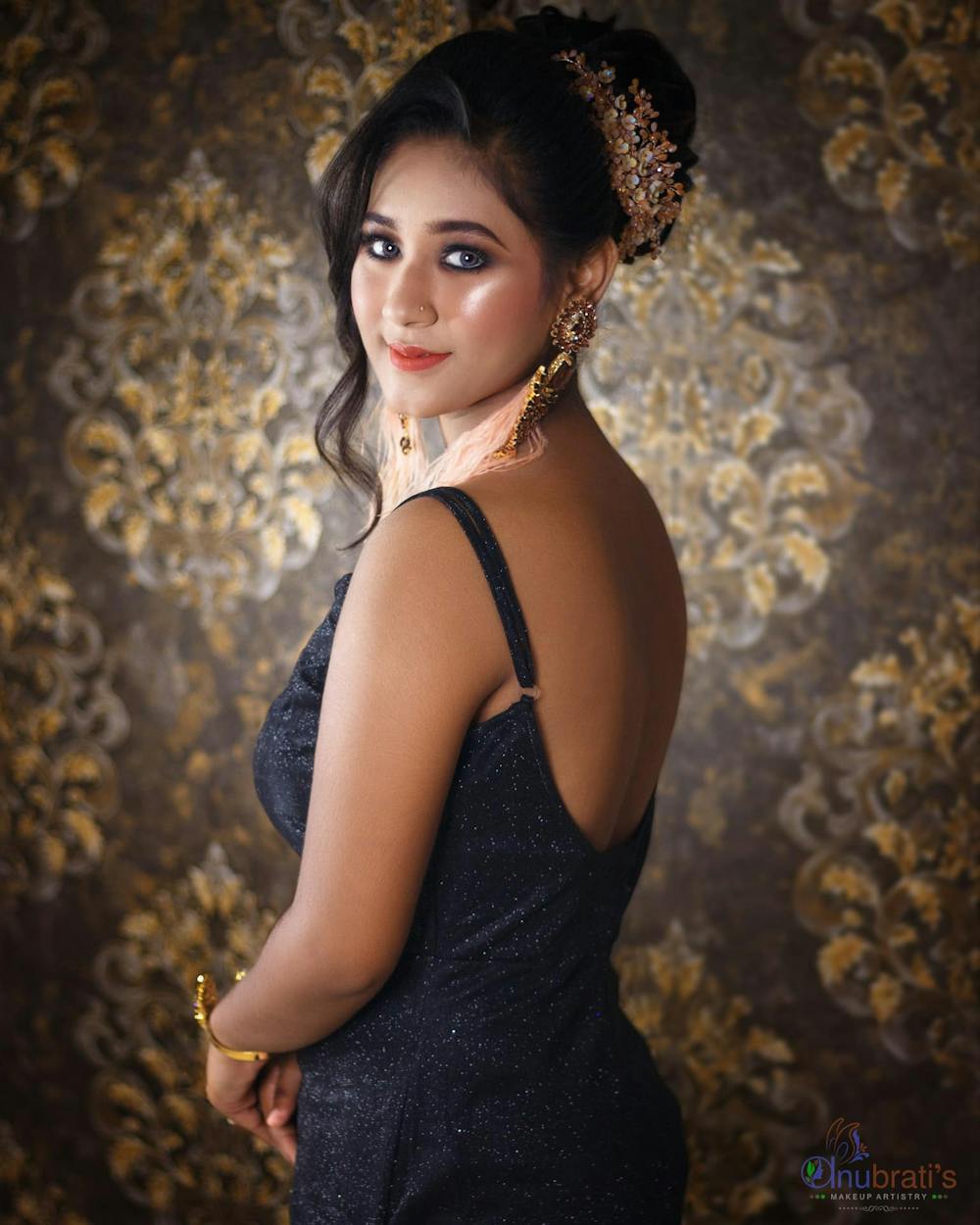 Recommended: Most Gorgeous Bengali Bridal Makeup Looks For D-Day
2. Metallic Black Smokey Eye Makeup For Bride
What's a bridal look without a little glitter? You can add a dash of glittery hue to your eyes that will turn all the heads. This is a perfect smokey eye makeup for saree that adds a sense of sophistication to your reception look. Make sure to contact the best bridal makeup artist in Kolkata for such extraordinary bridal eye makeup.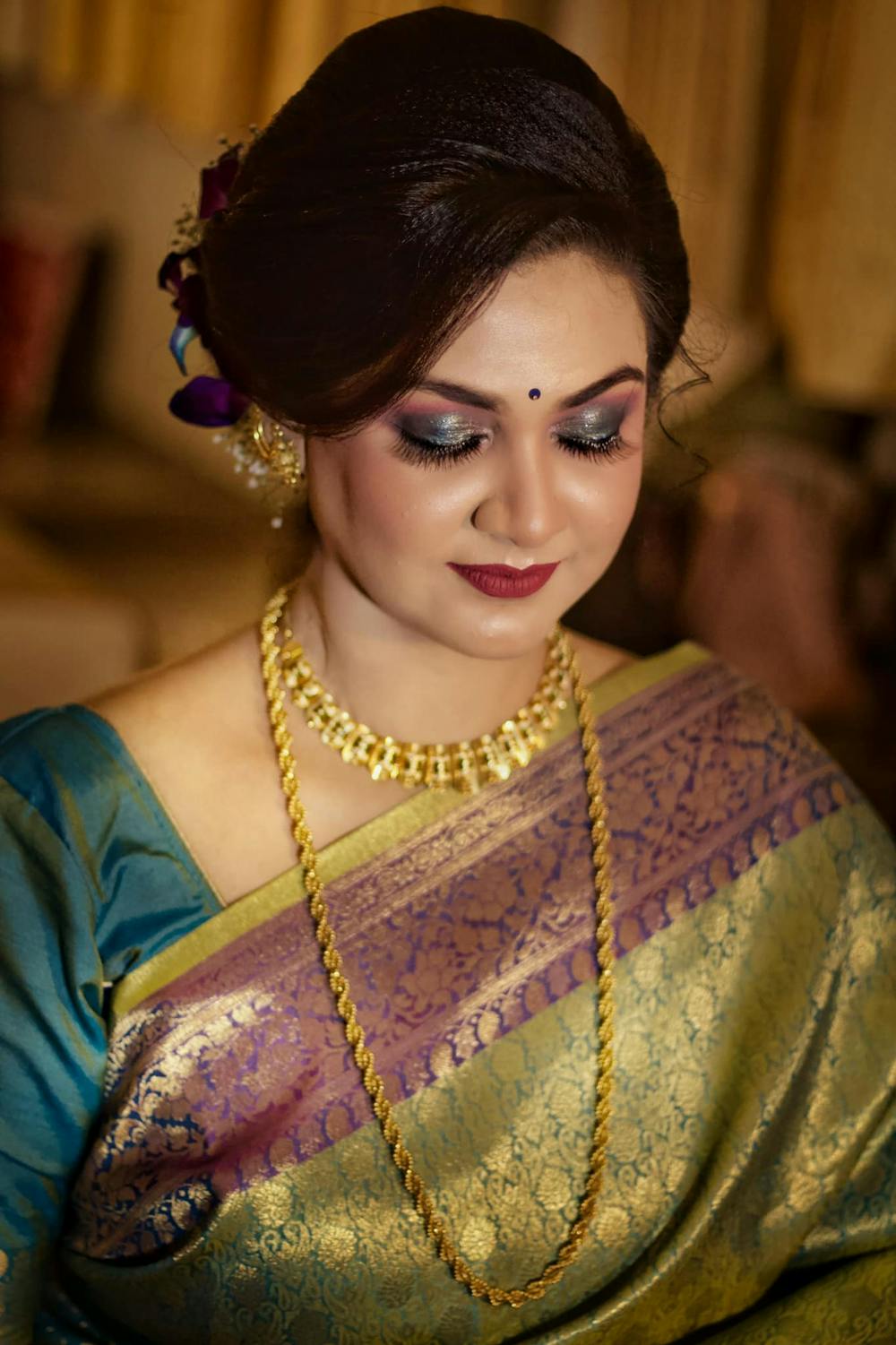 Must Read: Top 13 Makeup Tips For Winter Brides from Anubrati
3. Gorgeous Violet In Bridal Smokey Eyes
Colorful eyes have made a grand comeback in the Bengali bridal makeup industry. A colorful eye looks gorgeous and also complements your pretty wedding outfit. If you don't afraid of experimenting with something new then you must opt for this smokey eye makeup for wedding.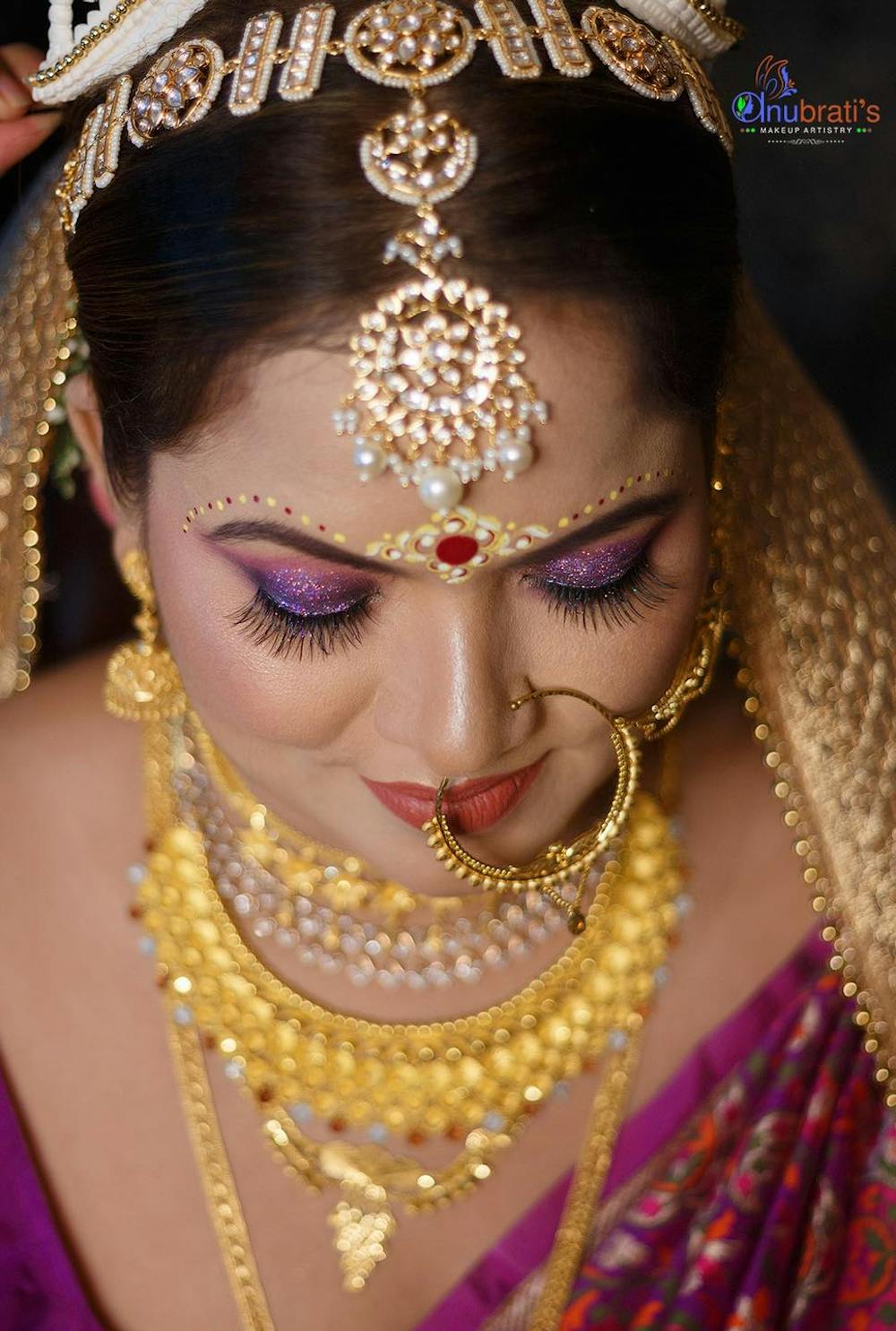 See More: Trending Pre Wedding Makeup Looks That Help To Slay
4. Pinkish Glow In Smokey Eye Makeup For Bride
A shimmery pink smokey eye makeup teamed with a thick stroke of eyeliner looks too gorgeous. This kind of smokey eye makeup look goes well with a pastel outfit. You can complement the subtle smokey eye with rosy lips.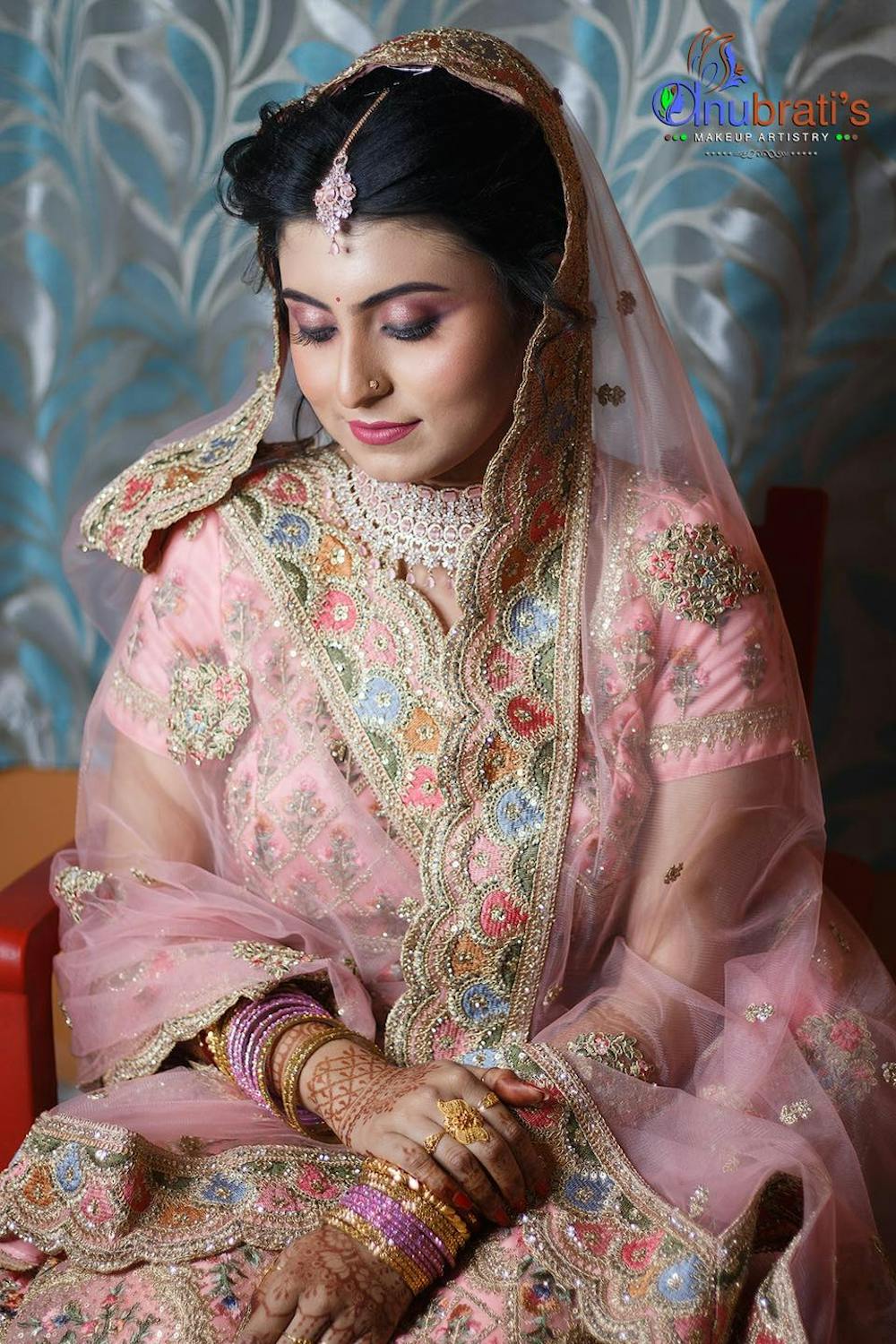 5. Attractive Blend Of Kohl & Smokey Eye Look For Wedding
You can never go wrong with classy kohl eyes. This is one of the most popular Bengali bridal eye makeup that will leave you amazed. The combination of the kohl eye and smokey shade looks stunning with a gorgeous wedding saree. Team up this beautiful eye makeup look with a small red bindi and cherry lips.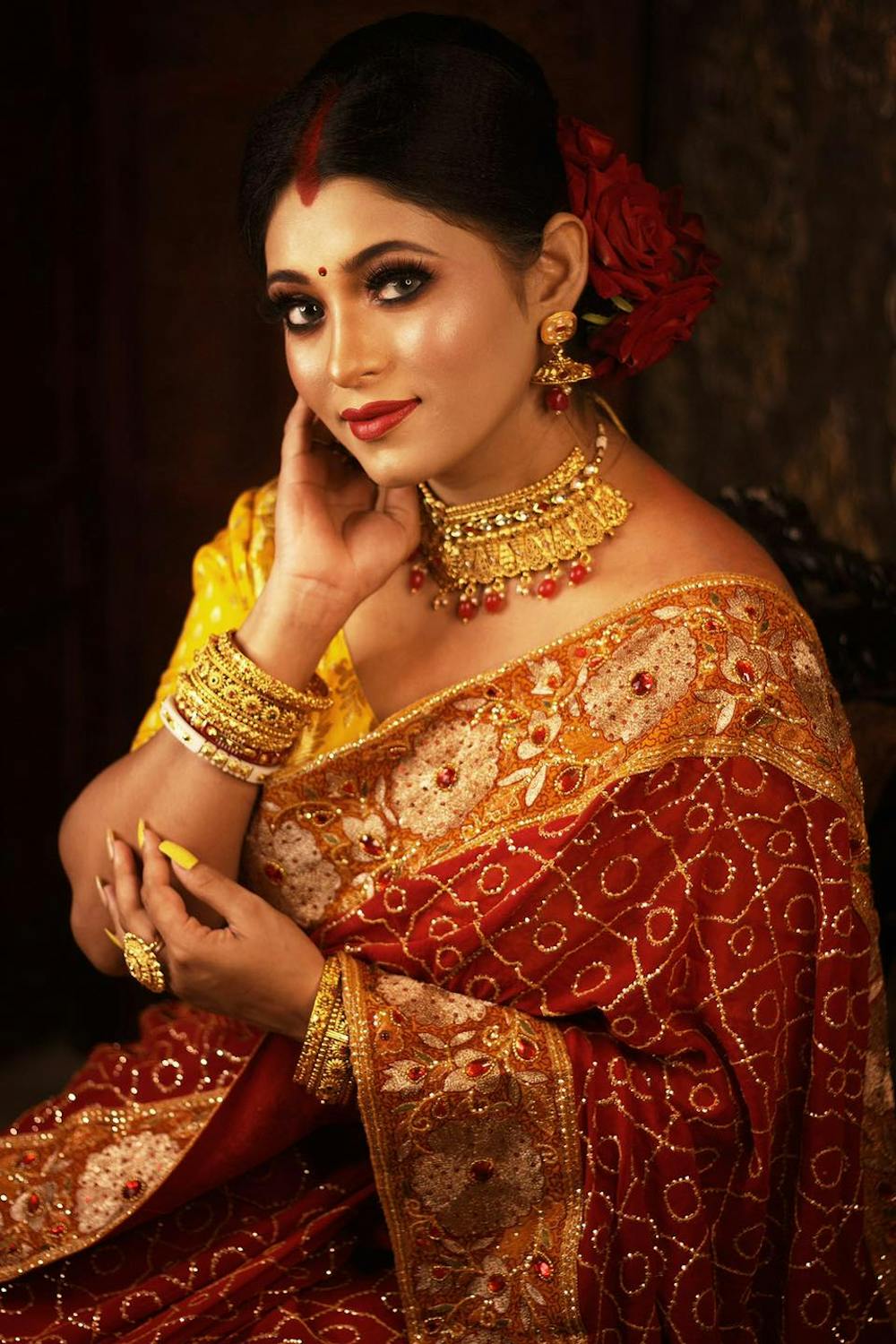 6. The Legendary Bronze Smokey Eye Makeup
The bronze-shaded smokey eye is the queen of dramatic bridal eye makeup. This makeup look needs bold colors long wings and fuller lashes for an attractive look. You can complement this beautiful eye makeup with gorgeous blush and classy red lips. A creative Chandan art design in red and golden hue will be a cherry on top.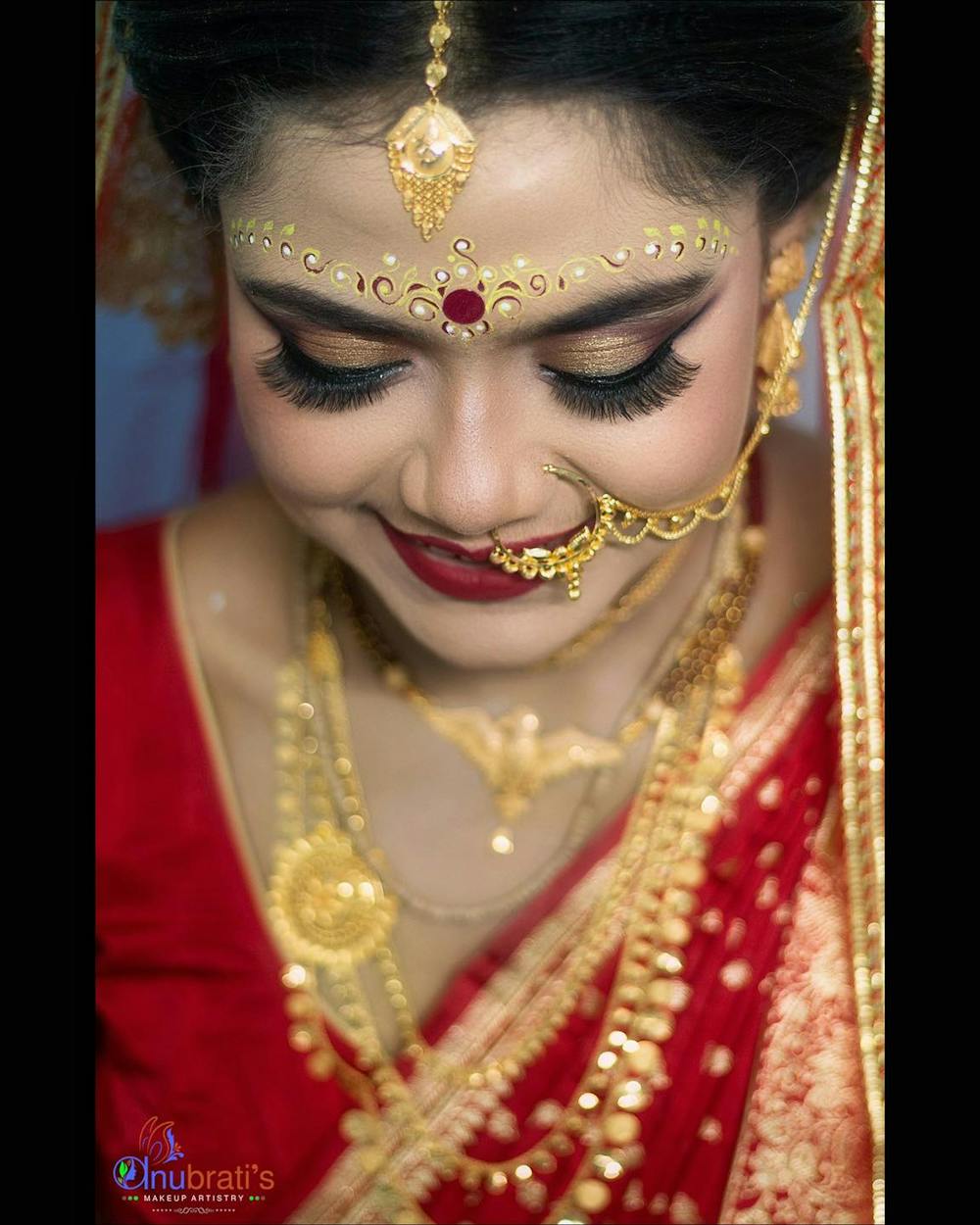 7. Striking Blues In Smokey Eye Makeup For Bride
Add an icy blue shade on your eyelids with a glittery effect to shine like a superstar at your wedding event. Such an offbeat color is a perfect match for a cocktail sangeet event or wedding reception. When accompanied by a contrasting bridal saree this blue eye shadow adds more glam to the bridal look.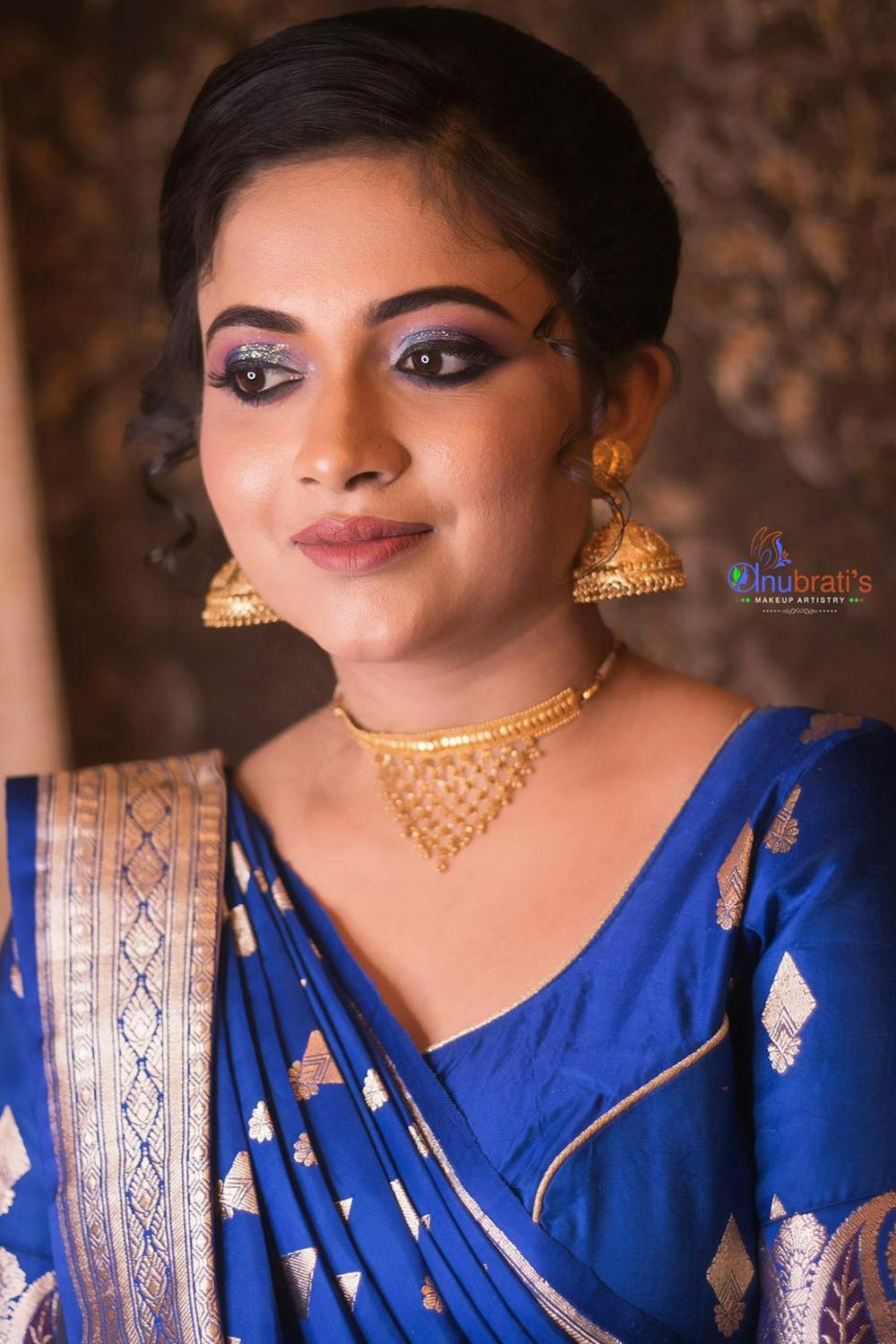 8. Trendy Smokey Eye Makeup For Bengali Bride
A multicolor smokey eye makeup adds a dash of glamour to your bridal personality. Such eye makeup requires intricacy and attention to detail that is only possible at an expert's hand. Adding blue eyeliner underneath your eyes can make them appear more attractive.
9. Dash Of Golden Hue In Smokey Eye Makeup Look
A dusty golden smokey eye makeup can provide you with a statement bridal look at your special event. Bengali brides and their obsession with gold is the ultimate truth. Hence, this kind of stunning eye makeup gives you a royal look and complements your bridal accessories also.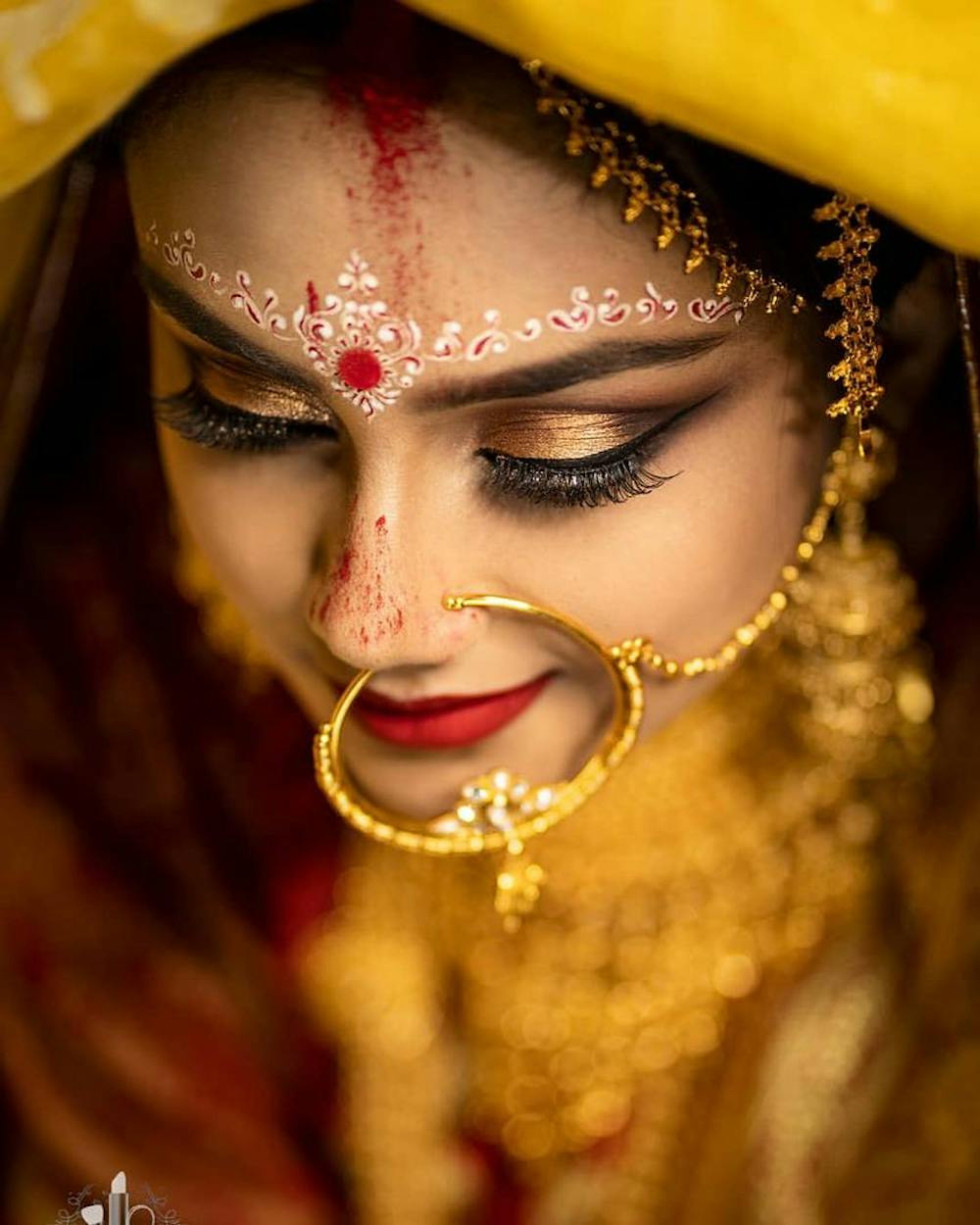 Smokey Eye Makeup Step By Step Process –
1. Eye Shadow Primer –
The first step to creating stunning smokey eye makeup is to perfect your base. Using an eye shadow primer can help to keep your makeup up-to-date for long hours and does not smudge. Before applying eye shadow, take a pinch of primer and apply it on your eyelids with gentle hands.
2. Concealer –
After applying the primer to your eyes you should use a good concealer around your eyes. A concealer provides your skin with a natural tone and a radiant glow. You can use a creamy concealer as it settled down for long hours. Try using a makeup brush to blend the concealer with your skin.
3. Setting Powder –
In the next step, you need to start layering your eyelid and the skin with a good setting powder. The setting powder provides your eye shadow with a neutral base and makes it look more attractive. Use a makeup brush to set the powder on your eyelids and dust off the excess one.
4. Eyeshadow Palette –
Choosing the eye shadow from the eye shadow palette is one of the most important steps. Pick a shade that is dark in color. You can choose something between brown, black, or even blue that matches your wedding outfit.
5. Add Eyeliner –
To add a finishing touch to your gorgeous eye makeup you must add beautiful eyeliner. You can use the eyeliner of your choice to draw an attractive line around your eyelids. Make sure to apply the liner gently using a pointed brush. Blend the line carefully.
6. Curl Your Lashes –
The last and most important step is curling your eyelashes. It enhances the beauty of your smokey eyes. You can use high-volume mascara to give your lashes a thick and natural lift.
GET IN TOUCH
Let's Book a Session
News & Blog
Recent Articles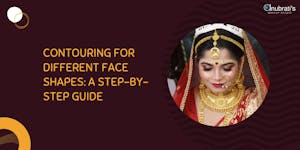 Learn how to contour for different face shapes with our step-by-step guide. Enhance your features and slay any makeup look.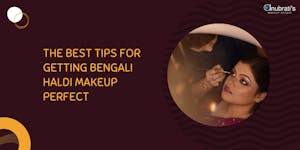 Transform your look with Bengali Haldi makeup, a unique blend of vibrant hues and modern style. Read this blog to enhance your beauty with our expert tips.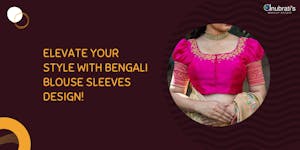 Here is a curated list of Bengali blouse sleeves design for all beautiful brides out there. All eyes will be on you with these trending blouse designs.