Top 13 Makeup Tips For Winter Brides from Anubrati
Weddings in winter can affect your bridal makeup. Don't worry. Here are some expert winter makeup tips for you to get the glory and natural bridal skin in winter.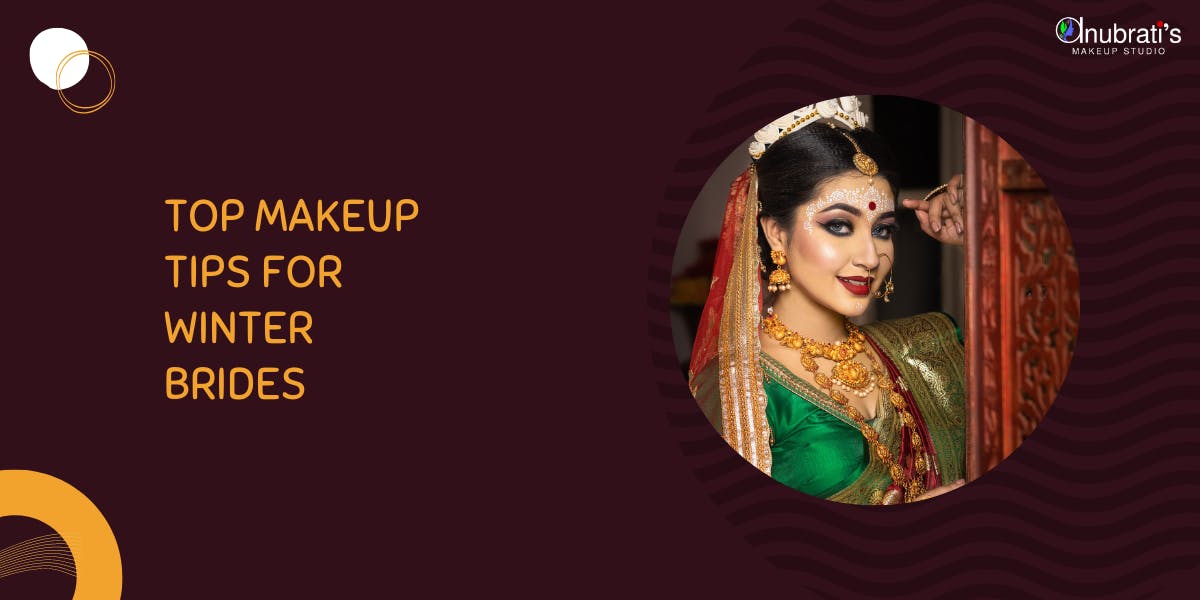 Winter is coming! If you are getting married in the next few months, you know that means one thing, cold weather, and dry skin. While that may be a great opportunity to enjoy the sunny days. But make sure that you are also taking care of your skin so you can look your best at your wedding. When it's cold outside your skin is more likely to become dry and sensitive. And if you are one of those brides who is planning a winter wedding, then you must take care of your skin to be a picture-perfect bride. Even though you've been working on your wedding skincare regimen for months, only expert advice can help you to get a flawless bridal look. Being a top-notch makeup artist kolkata, we know the value of this special moment in your life. To prepare your skin for the upcoming wedding, check these winter makeup tips for brides.
1. Keep Yourself Hydrated
The best and most important way to keep your skin healthy and glowing is to drink enough throughout the day. Drinking water is the key to getting glowing and healthy skin for your biggest day. Many brides underestimate the power of drinking water. As per health experts, drinking adequate water can provide you with a healthy glow. It can flush all the harmful toxins from your body and maintain the correct pH balance. It also gives you acne and pimple-free skin.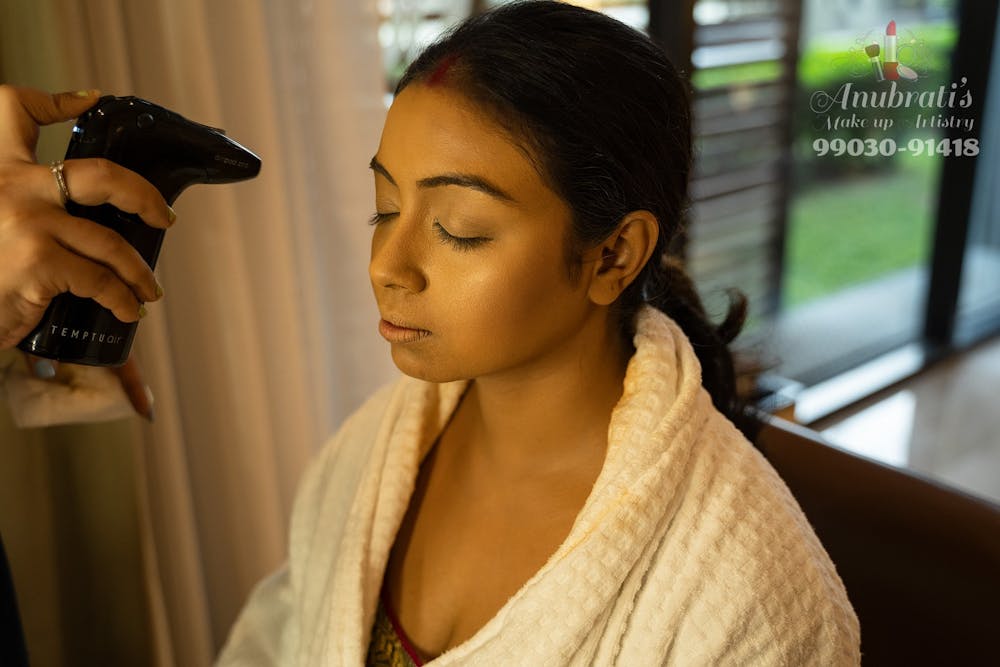 Check This: Attractive Chandan Art Design For Bengali Bride
2. Use A Good moisturizer
According to the best bridal makeup artist in Kolkata, moisturizing skin is the best way to prevent dryness and wrinkles. Must apply moisturizer daily two times a day. Whenever you wash your face or hands your skin loses its natural oils. Hence, using a good moisturizer can lock the natural oil in your skin and make it smooth and fresh. Moisturizers are especially useful if you have oily skin. But if you have dry skin then you can opt for a lotion instead. Lotions are less greasy than moisturizers and they work well for dry skin.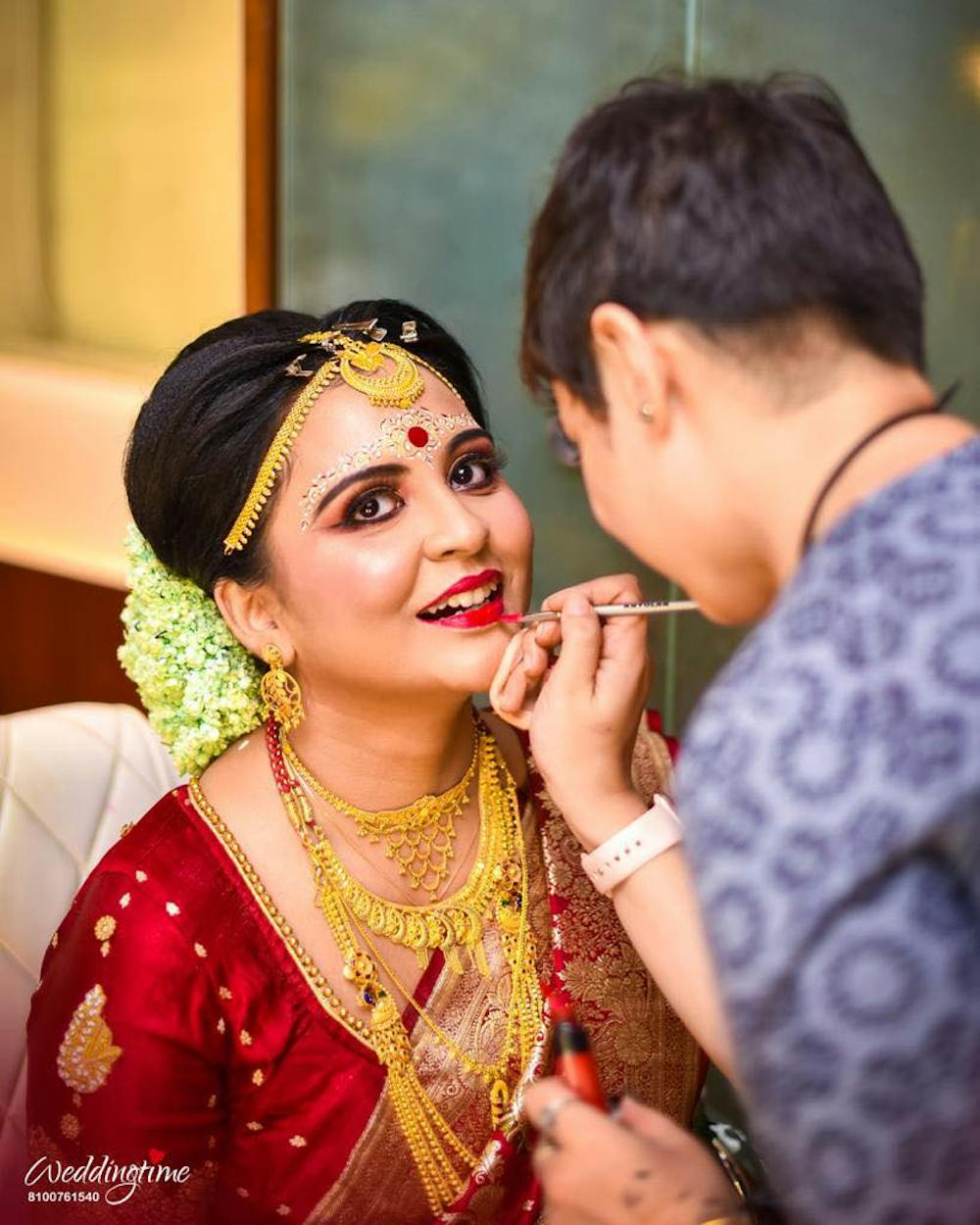 Read Also: Top 15 Beautiful Mehndi Design Ideas For Brides
3. Take Care Of Your Smooth Lips
Winter brings with it dry skin and cracked lips which can affect your beautiful smile. To get soft pink lips avoid drinking tea or coffee. Make sure to get rid of dead cells by exfoliating your lips with a natural scrubber. Do not forget to use lip bums to restore the minerals and vitamins in your lips. Taking care of your lips is considered the most important winter beauty tip.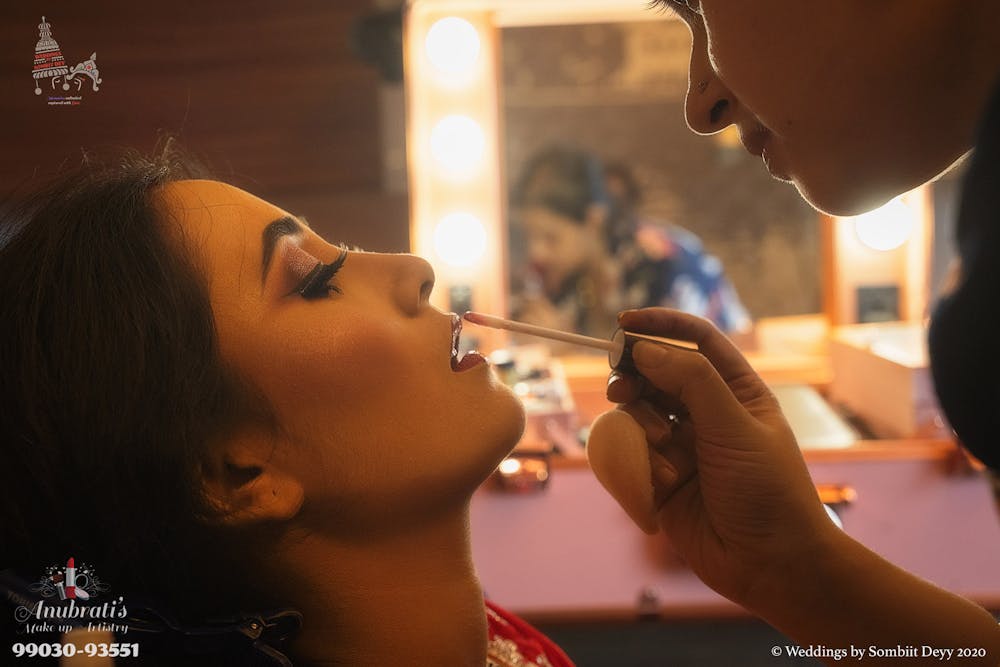 4. Make Sure To Apply Sunscreen
Skin experts suggest using sunscreen all around the year to protect your skin from harmful UV rays. Make sure that you apply sunscreen before going outside. You can use a water-resistance sunscreen to store your natural glow.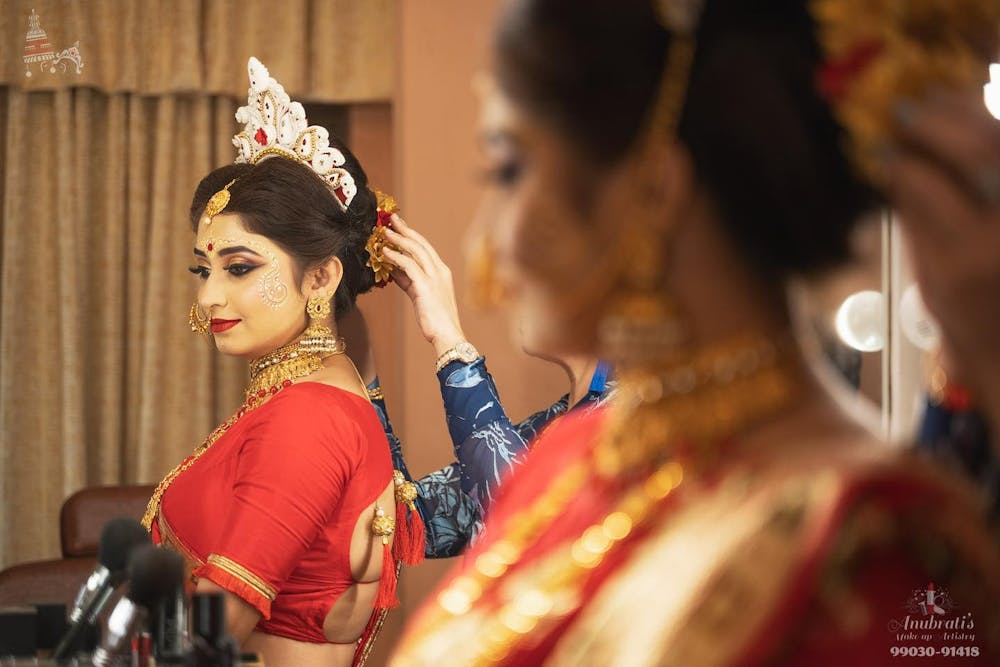 5. Use Glow Enhancing Location
Another way to get a stunning bridal look is by applying an illuminating lotion. If you want to get glowy makeup in winter then you must use glow-enhancing lotions to hydrate your skin. Illuminating lotions are especially great for people having wheatish darker skin tone. It can make you look brighter and also reduce your eye wrinkles.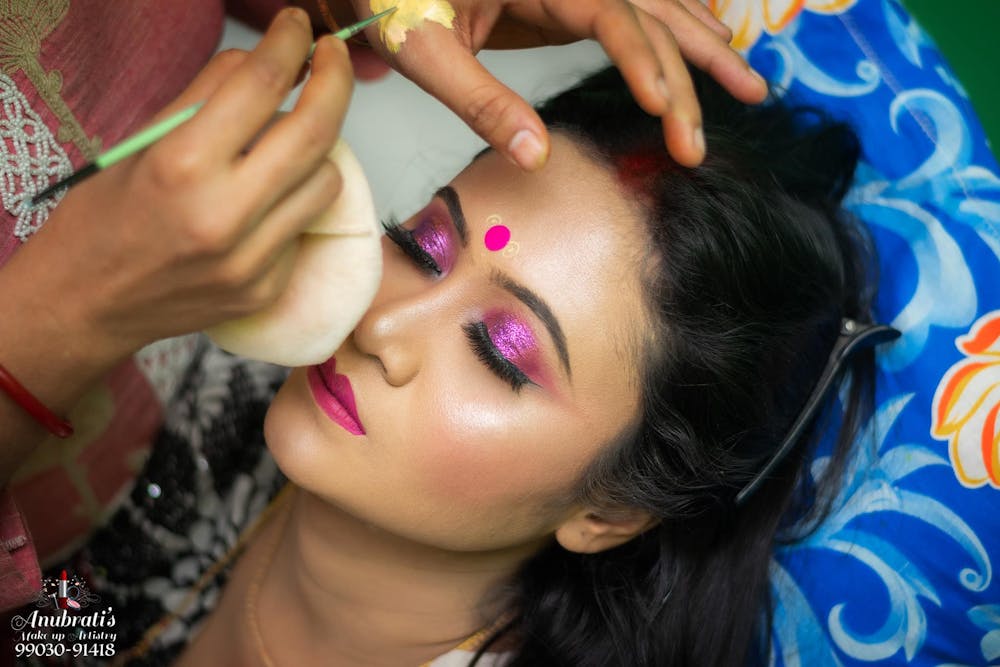 6. Hydrate Your Soft Curls
Hair hydration is as much important as hydrating your skin. Shiny and soft hairs can amp up your bridal winter makeup looks. To prevent your hair from turning rough and brittle hydration is necessary. Give your scalp a good massage with coconut oil. Coconut oil act as a natural conditioner that adds shine and luster to your hair.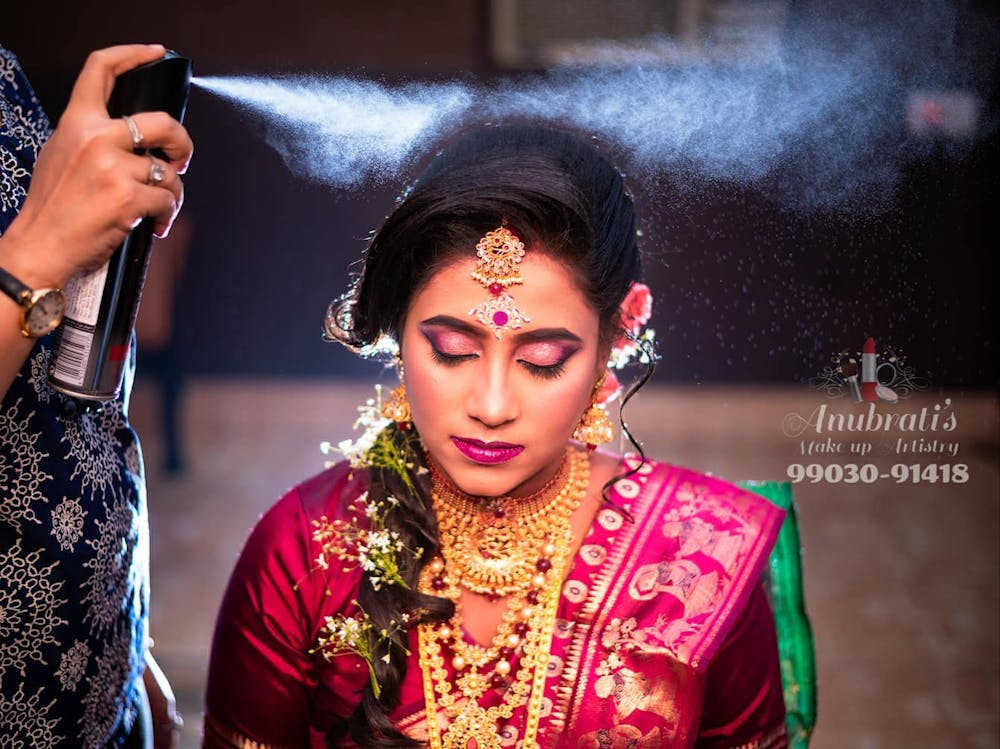 7. Avoid Hot Water Shower
Avoid hot water shower as it can dry out your scalp and hair follicles. This can result in split ends and brittle hair. Hence it is better to wash your hair using lukewarm water that prevents hair loss and makes your hair shiny. Also, make sure to use a gentle shampoo and conditioner that contains natural oil.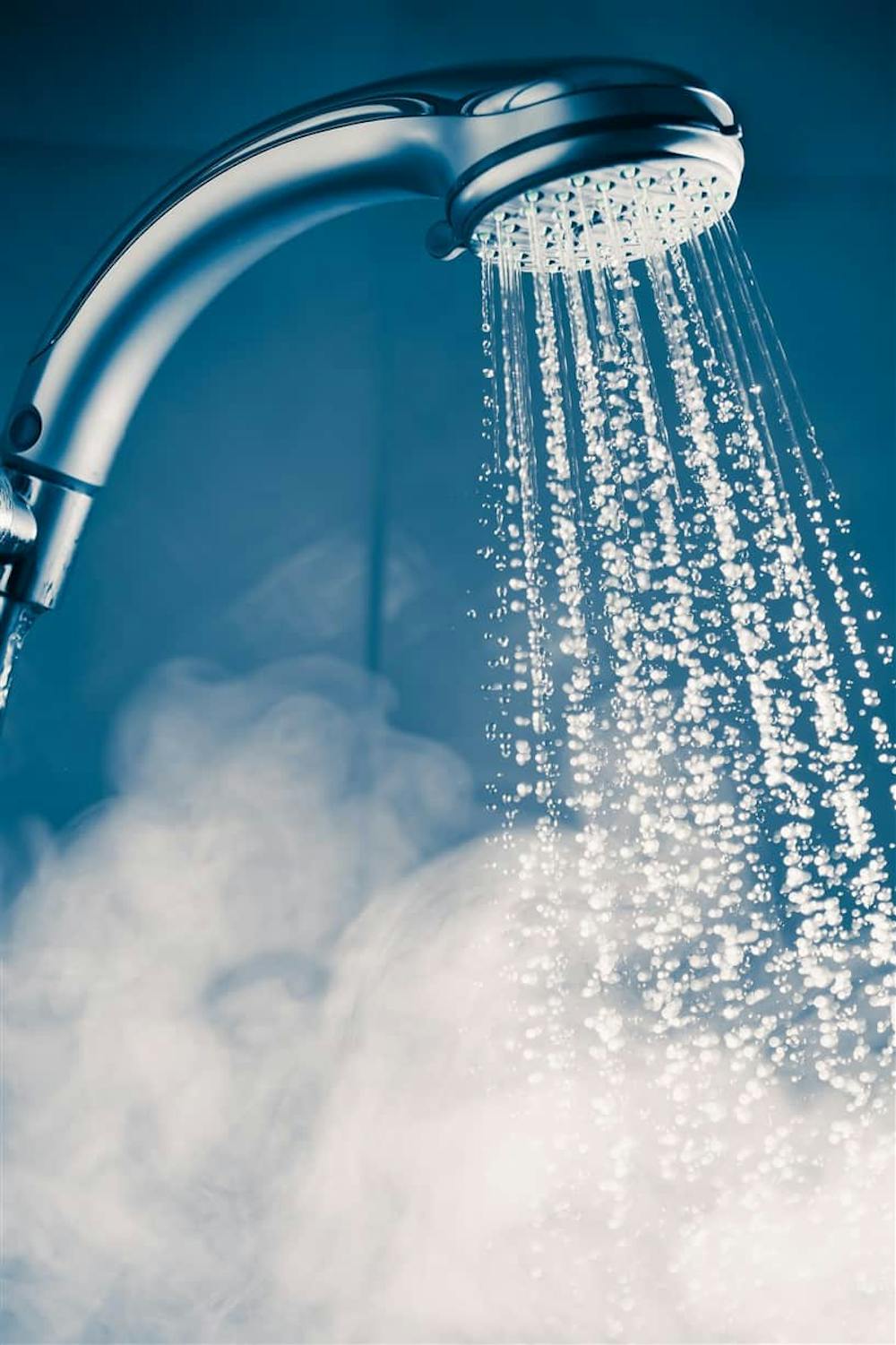 8. Must Include Healthy Food In Daily Diet
A healthy diet is the foundation of any good skincare routine. Including nutritional food in your daily diet is a useful winter wedding makeup tips to get healthy skin. Eating a well-balanced diet can keep your locks luscious and your skin healthy. Also, make sure to get enough sleep of at least nine hours a day.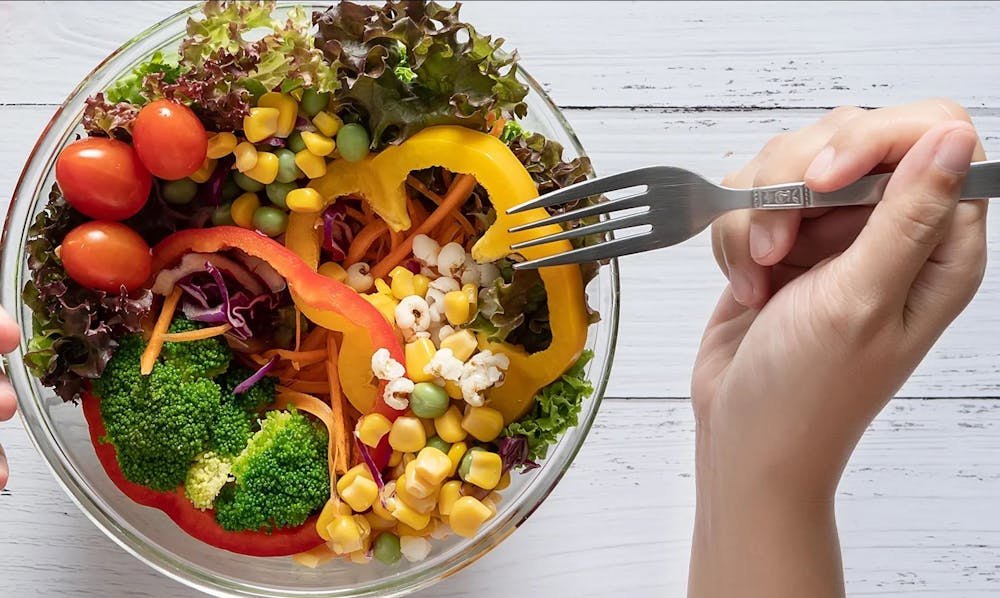 9. Avoid Combing Wet Hair
When you comb your wet hair you are pulling out the natural oils that were already present in your hair. Combing your hair in wet conditions can cause even more damage than washing it in hot water. Hence, it is better to dry your hair and then use a white tooth comb to help prevent breakage.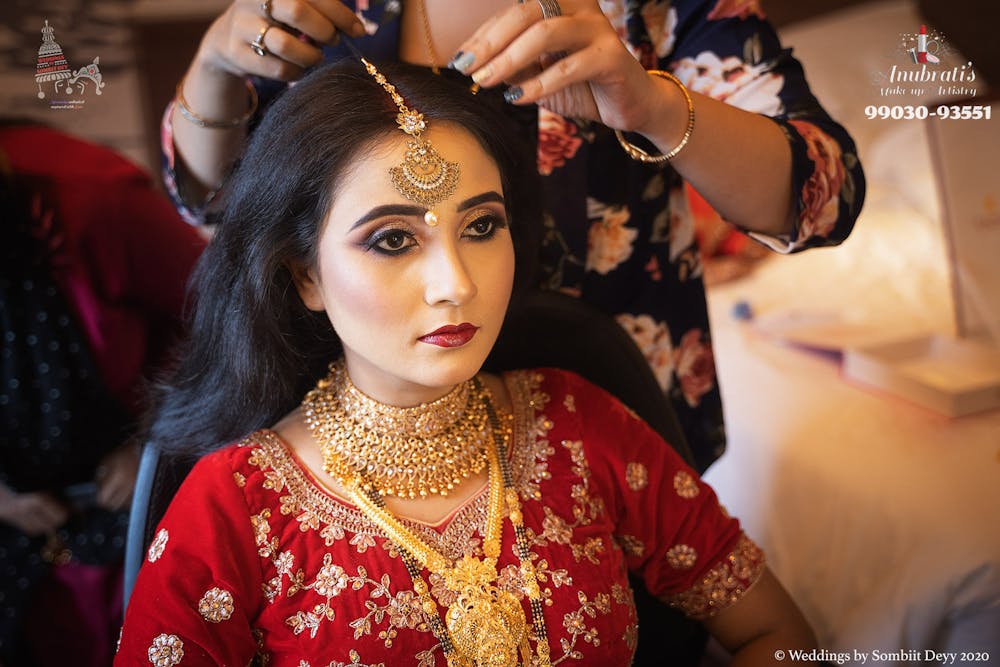 10. Add A Water Proof of Makeup In Your Kit
It's a big myth that you need a waterproof makeup kit only in summers. Waterproof makeup for winter can prevent your makeup to get destroyed by teary eyes. Whether it's a cold wind or an emotional teardrop, waterproof makeup can prevent your shiny makeup.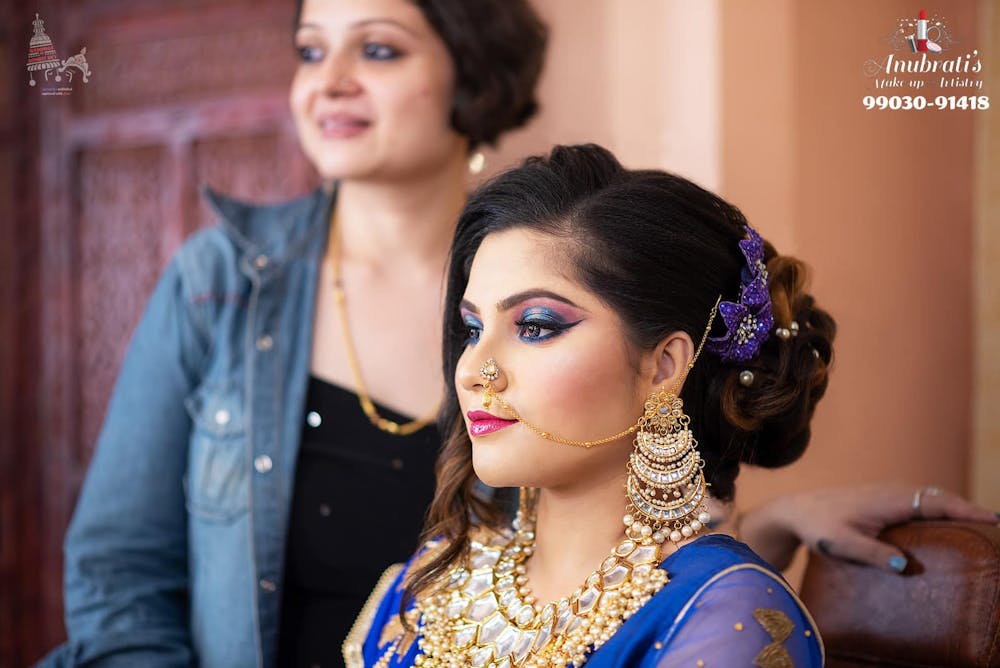 11. Use Winged Eyeliners
Bengali brides are known for their dramatic and bigger eyes. Your eyes carry all the beauty and emotions. Hence, you need to focus on your eye makeup to look stunning on your D-day. You can choose a classic winged liner with arched brows to give your bridal makeup a gorgeous look.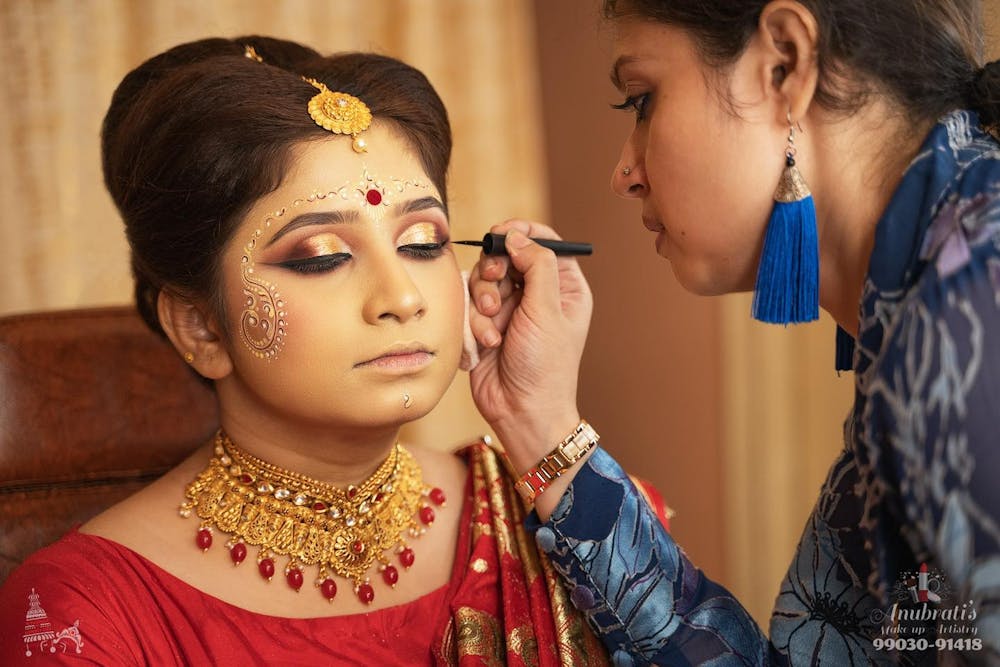 12. Apply Warmer Shades
Makeup for winter brides must be done in warm and bold shades. You can choose bold color lipsticks and eye shadows that look great on winter brides. Try to add a luminous foundation and eye shadow that is ideal for a winter bridal look.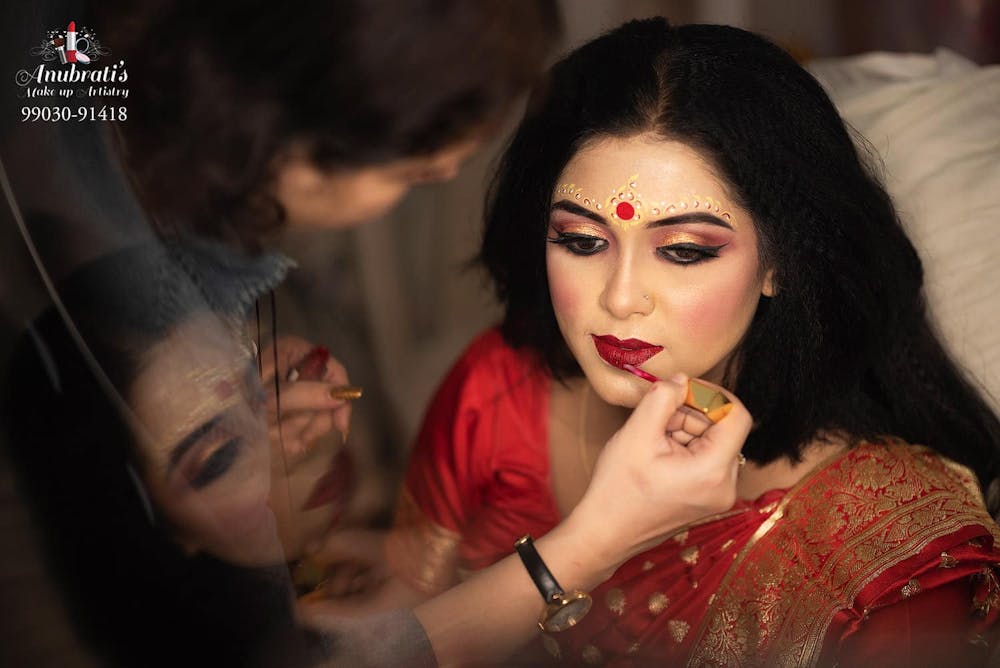 13. Amp Up The Look With A Highlighter
Lift your bridal look with a touch of highlighter. This is one of the most important winter makeup products that you must include in your makeup kit. A good highlighter can make you look gorgeous and highlight your cheekbones and nose tip. It can illuminate your entire face and give you a radiant glow. So, don't forget to lay your hands on a good highlighter to create head-turner makeup in winter season.
GET IN TOUCH
Let's Book a Session
News & Blog
Recent Articles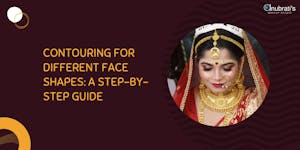 Learn how to contour for different face shapes with our step-by-step guide. Enhance your features and slay any makeup look.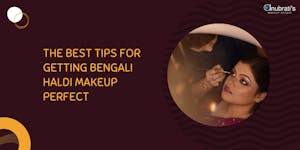 Transform your look with Bengali Haldi makeup, a unique blend of vibrant hues and modern style. Read this blog to enhance your beauty with our expert tips.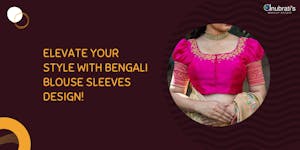 Here is a curated list of Bengali blouse sleeves design for all beautiful brides out there. All eyes will be on you with these trending blouse designs.