Stunning And Elegant Bridal Makeup Look For Reception
Want to be this wedding season's hottest bride? Explore this list of some most stunning bridal makeup for reception to get a glamorous reception day look.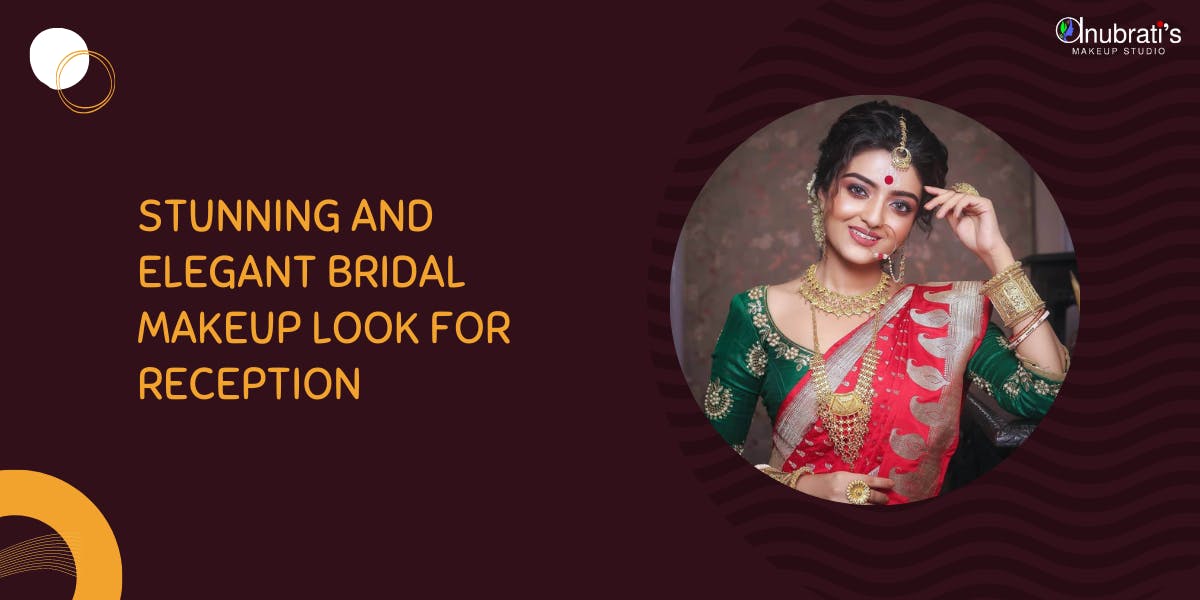 A reception ceremony is the last and grand wedding celebration that is a very important occasion for brides. On this grand evening, a bride gets introduced to the family members, friends, and close ones of the groom. Hence, brides don't want to take any chance to spoil this grand evening. They want to look like the most glamorous bride at their reception event. Deciding over a stunning outfit and bridal jewelry is not enough to get an attractive look. You will also need a bridal makeup combination that works best for you. You can book an appointment with the top makeup artist in kolkata, to get a trial session for recreating your reception day look. A good makeup artist knows well what color and makeup style will suit you the most. They can highlight your best features to give you the most attractive bridal look. It doesn't matter whether you have a whitish complexion or fairer skin tone, they can bring out the best in you through their makeup skills. A professional makeup artist kolkata can help you choose the best outfit, jewelry, and hairstyle. To help you figure out what kind of bridal makeup will suit you the best, we've created a list of some gorgeous bridal makeup for reception. Find a perfect reception look by scrolling down.
1. An Elegant Bridal Makeup For Reception
Let us begin this list with the elegant makeup look of a Bengali bride. Take a look at her flushed cheeks, nude lips, and glittery eyelids stroked with the same color of her saree. Her charming looks can catch anyone's attention at first sight.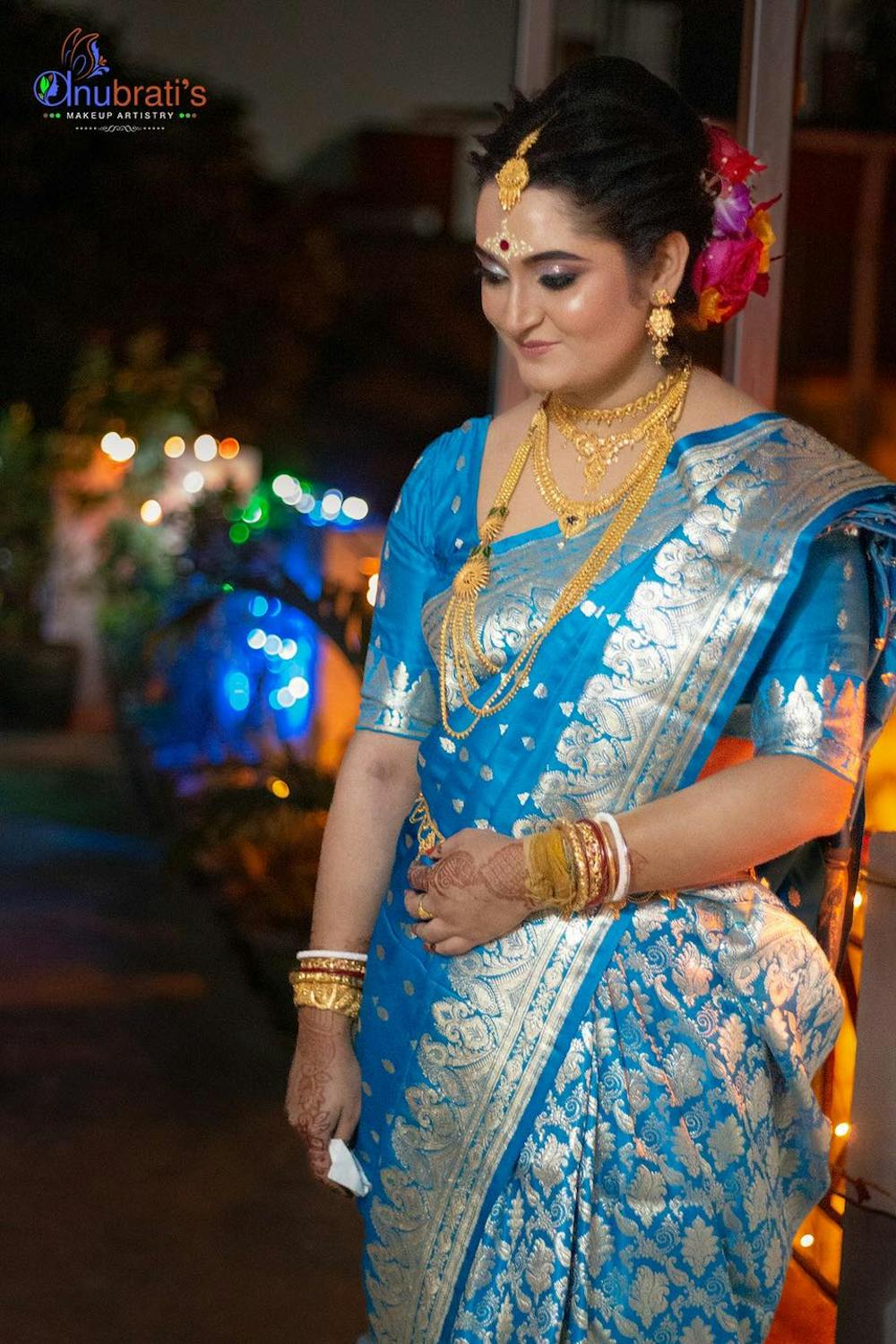 Recommended: Simple Bengali Bridal Makeup Tips To Look Gorgeous
2. How Much Glam Is Too Much Glam?
This young bride went for a glamorous bridal look on her reception look. Her rosy cheeks and bright red lips are complementing the color of her lehenga beautifully. She applied a thick eye liner and rosy pink eye shadow to her eyes to match the beauty of her glamorous outfit. Book an appointment with the best bridal makeup artist in kolkata to get the perfect makeup look for your reception night.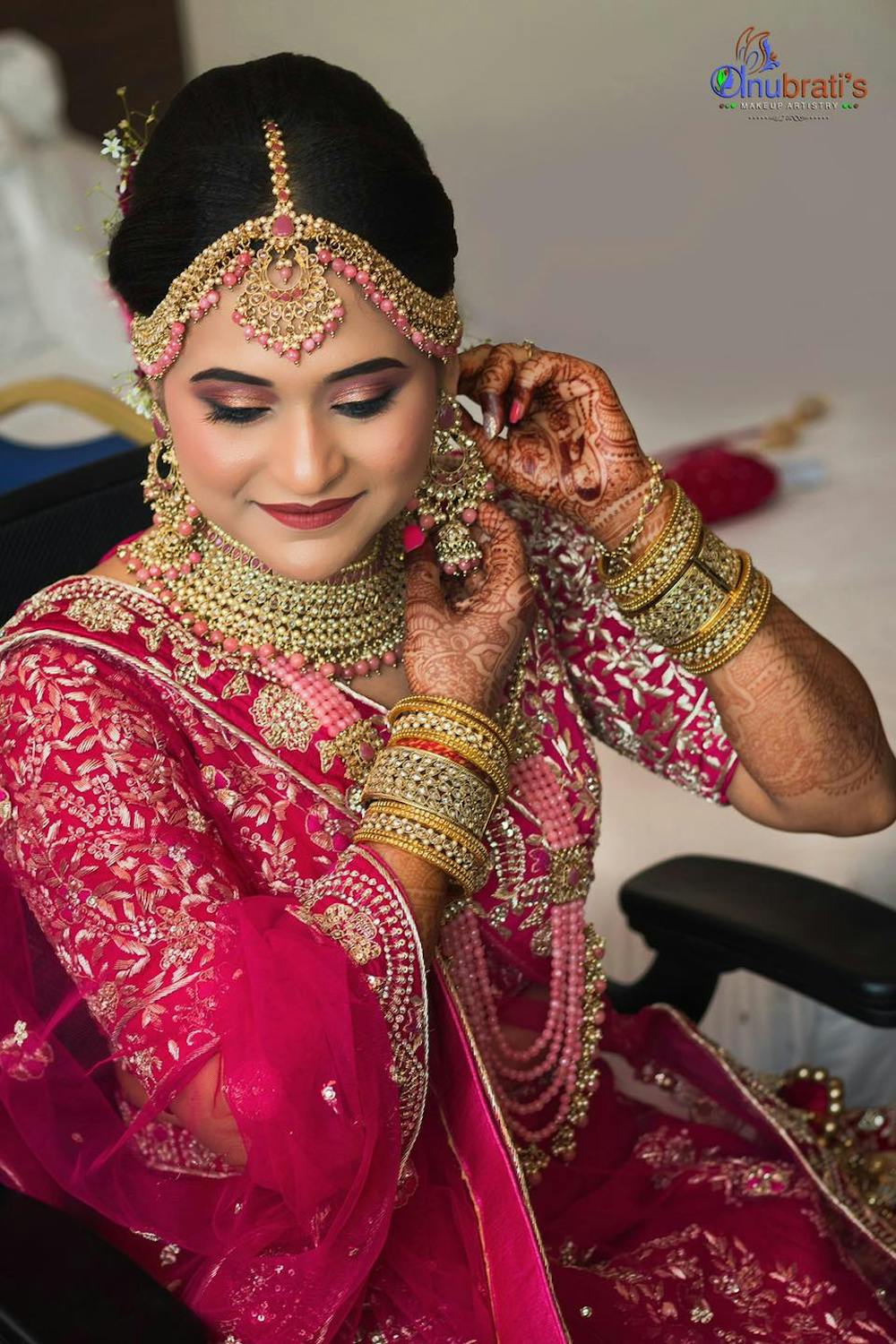 Must Read: Why Should You Hire A Professional Makeup Artist For Your Wedding?
3. The Iconic Kohl Eye Makeup Look Of Bengali Brides
We adore the kohl eye look for Bengali brides. This bengali bridal makeup for reception is the most popular one in Bengali weddings. Here the bride has donned her eyes with a light red eye shadow and applied fake lashes to beautify her eye makeup.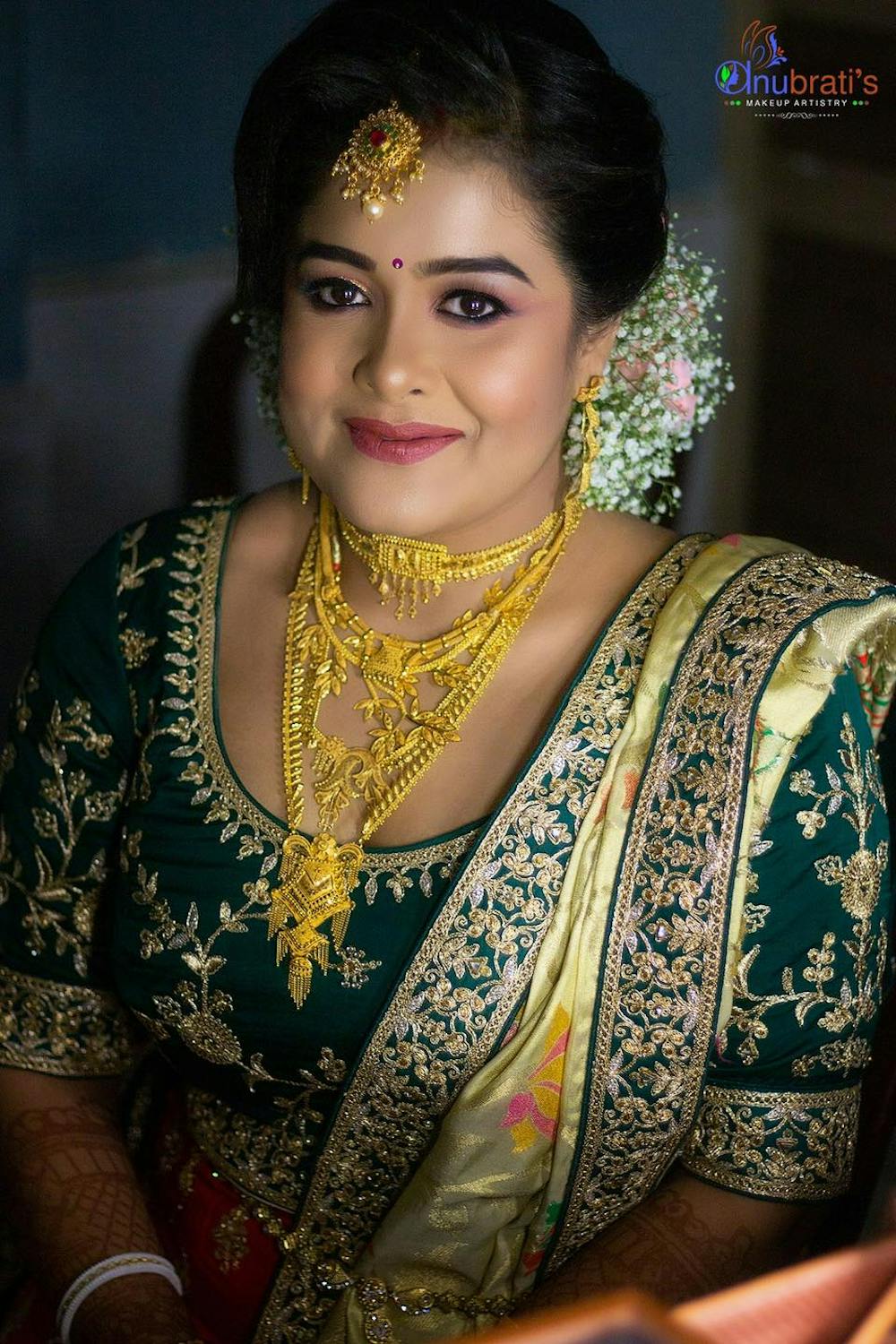 4. Nude Makeup Is The Most Beautiful Bengali Bridal Reception Makeup
If you are looking for professional bengali reception makeup then we would suggest you go for a nude makeup look. This pretty bride has opted for natural makeup on her reception day. Her soft pink lips and small maroon bindi is adding a simplistic charm to her whole bridal look.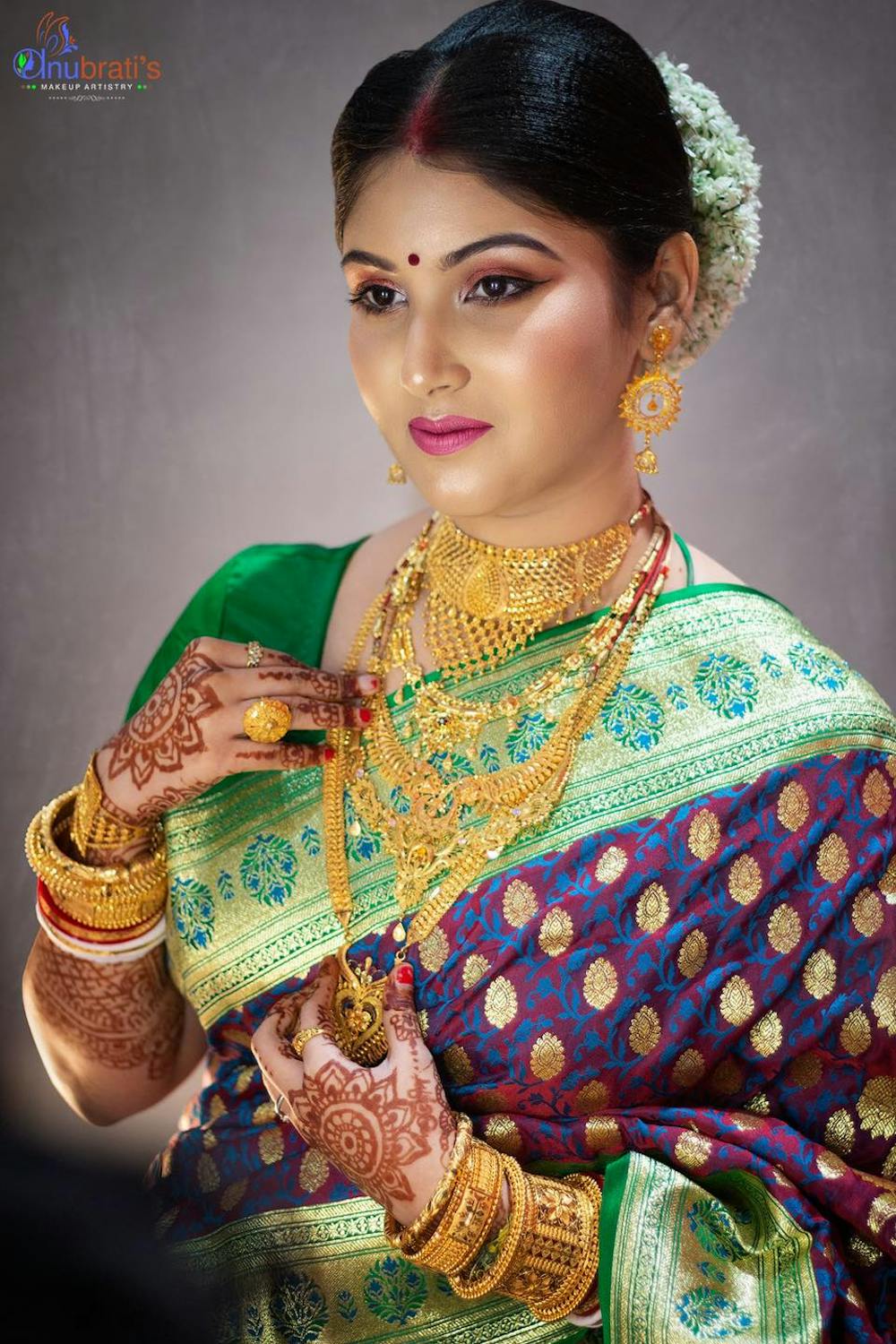 5. Add A Hint Of Shimmer On Eyes To Be The Most Gorgeous Bride
You can also experiment with contrasting shades in your facial makeup to match the glamour of your bridal silk saree. Take a cue from this pretty bride who has applied a glittery pink shadow on her eyelid with long lashes to provide a dramatic effect. Her white and pink Chandan bindi and dark pink lipstick is making her an epitome of beauty.
6. Let Your Eyes Do All The Talking On Your Reception Day
If you are celebrating an intimate wedding then you can opt for a traditional bridal look. A wind eye makeup with a hint of rosy pink in your bridal look can team up well with your traditional outfit and gold jewelry.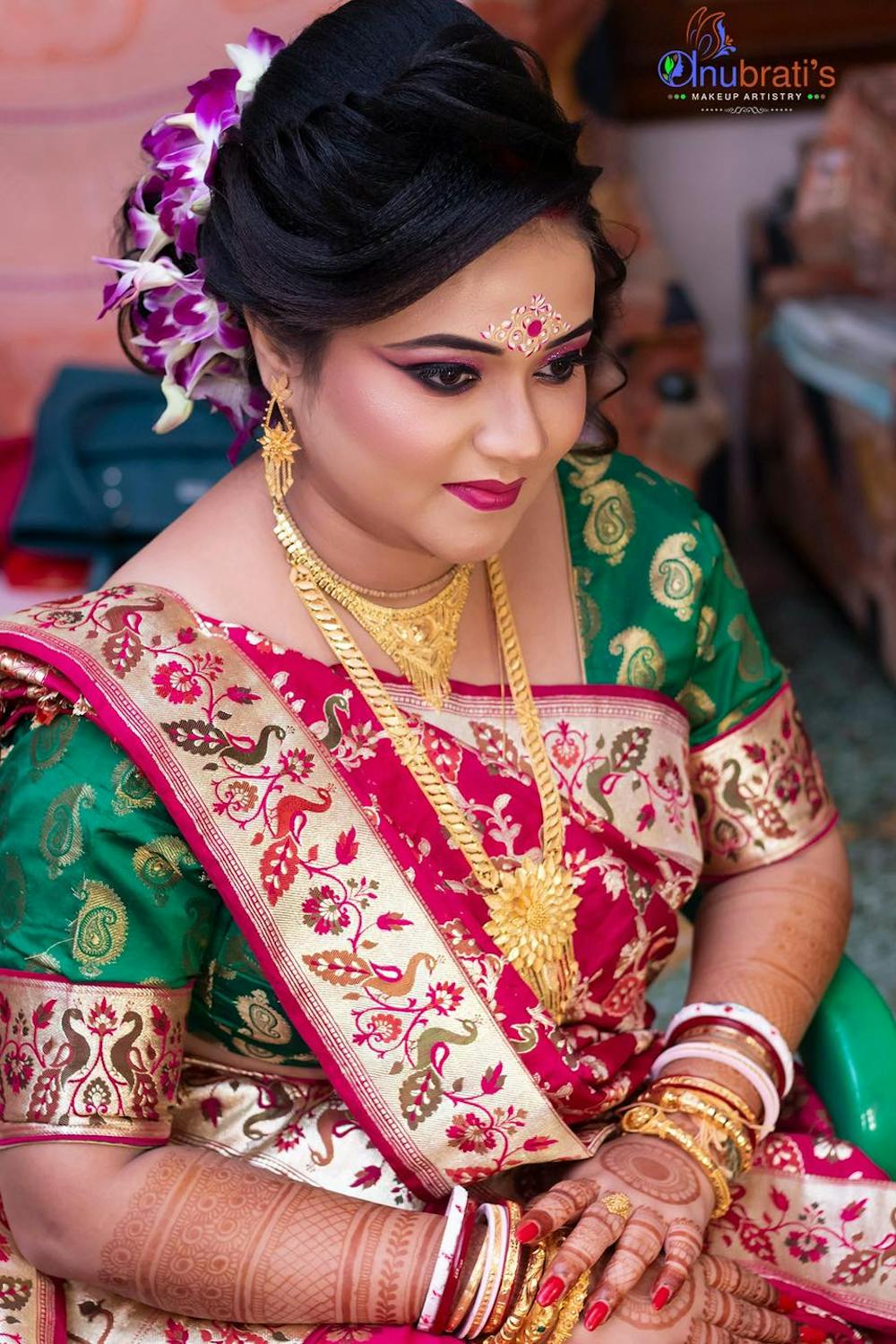 7. A Metallic Touch With Red Lips Is the Best Bengali Bridal Makeup
Adding a metallic touch to your bridal makeup can make you feel like a regal bride. The combo of red lips and sparkling golden eyes is an evergreen combination for reception bengali bridal makeup. The beautiful shimmer on your eye lid with highlighted cheeks complements your red and gold outfit very well.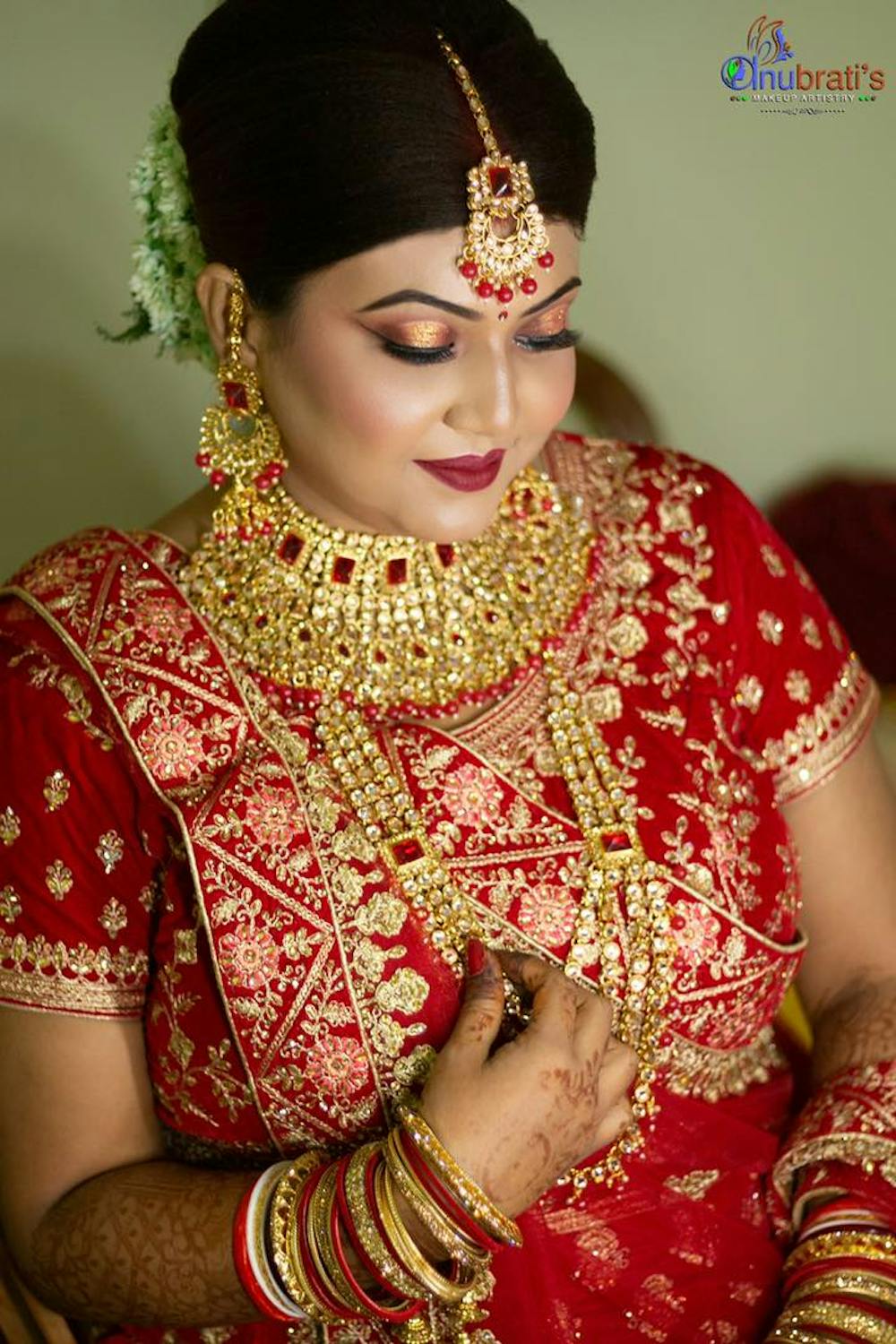 8. Mark A Fashion Statement With Colorful Eye Makeup
This gorgeous bride made a bold statement on her reception day by giving her eyes a dramatic look in a colorful way. She has applied the color of her gorgeous Banarasi saree on her eye lid to impress her guests. Her soft makeup look with dramatic eyes is a bold statement that defines her personality.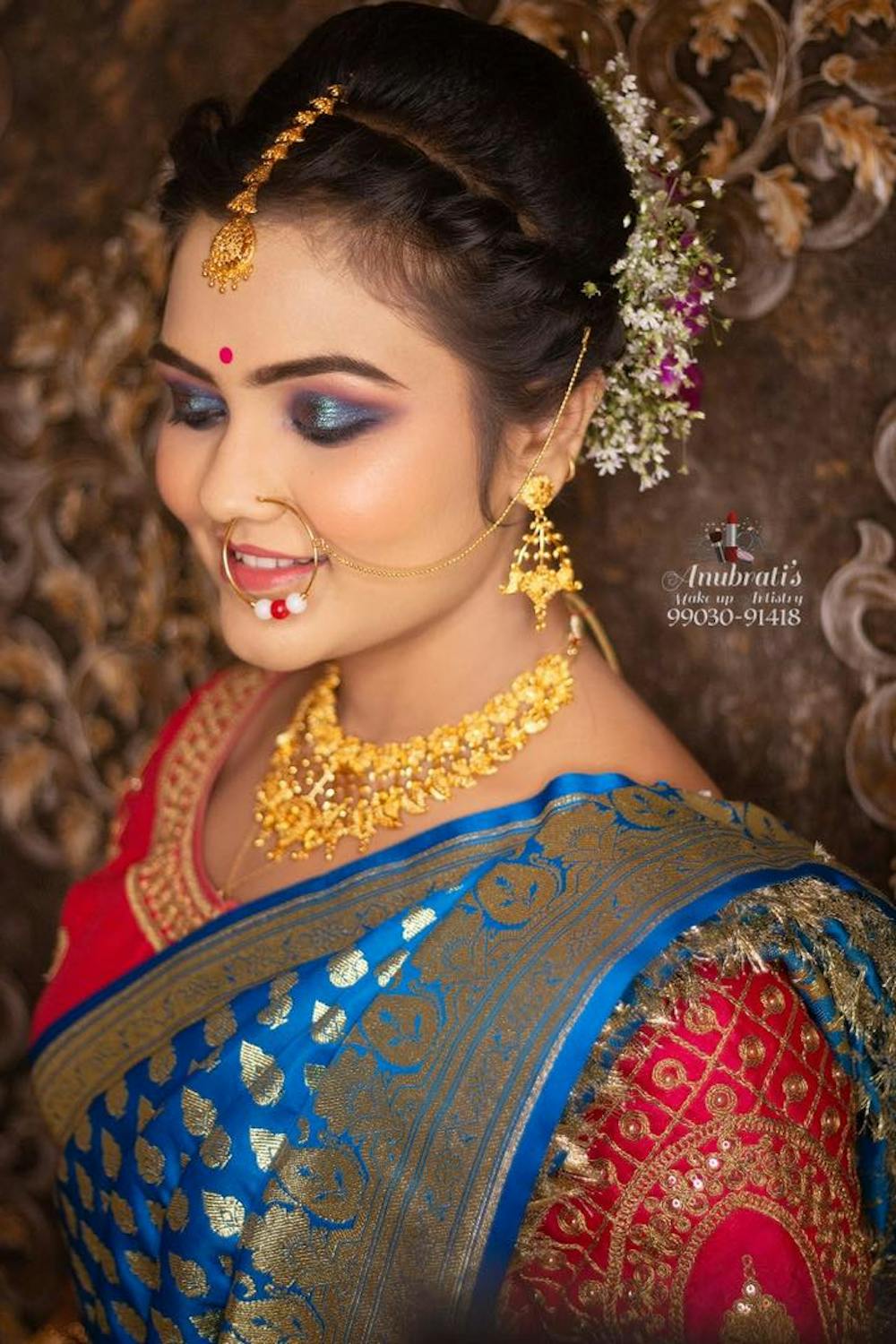 9. Dewy Makeup Can Give You The Most Attractive Bengali Reception Bride Look
Next on this list is a sophisticated bridal makeup for reception party that can grab all the eyeballs around. Her dewy makeup with bold eyes and dark pink lips is adding a definition to her reception look. Her style of wearing the saree with a pearl necklace is matching her high definition bridal look.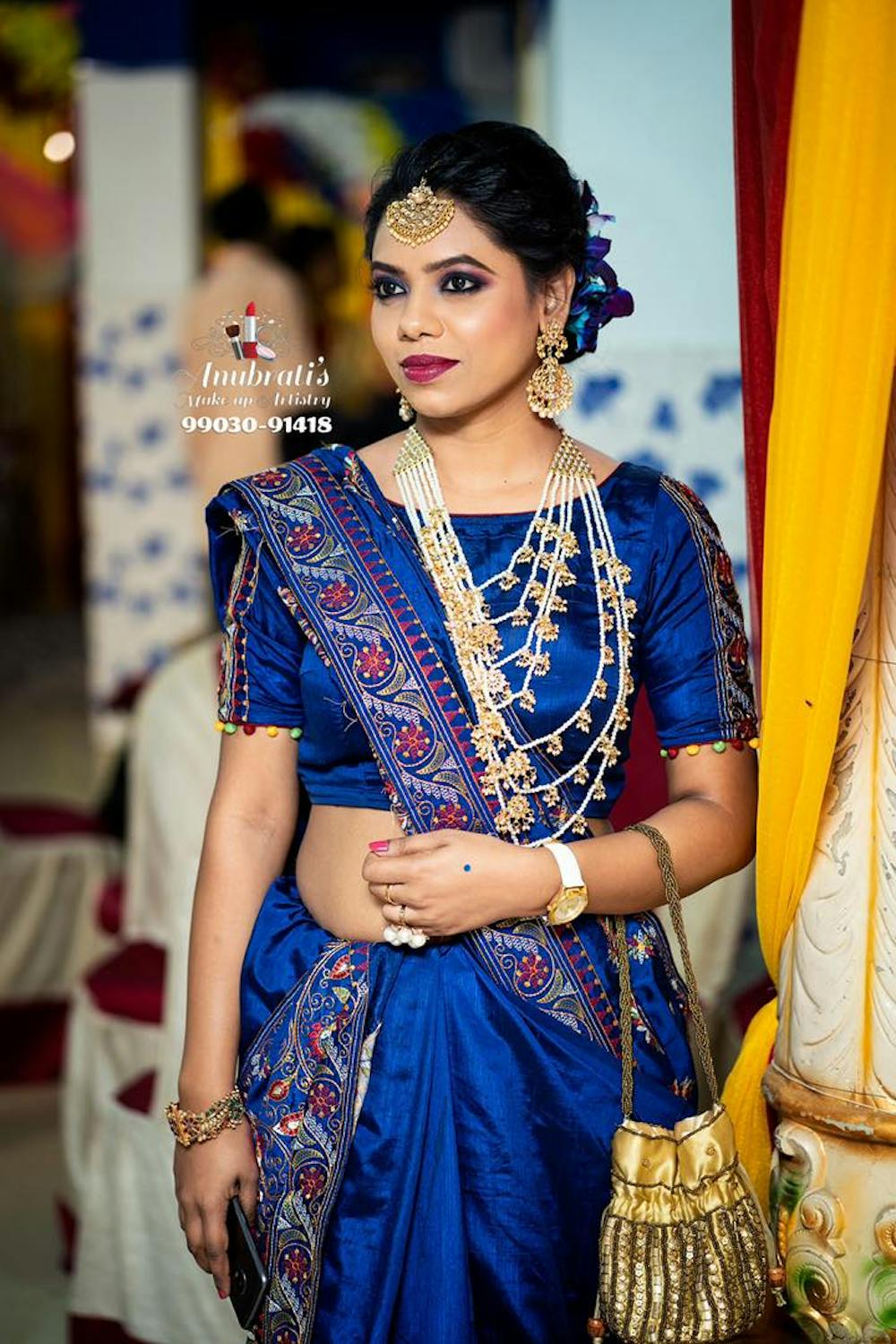 10. Smokey Eye Makeup With Fluttery Lashes Is An All Time Hit
Finally, a bride who has opted for the most attractive smokey eye look. She has blended her smokey eye shadow with a touch of pink to match the beauty of her gorgeous pastel lehenga. Her braided hairstyle is a cherry on top.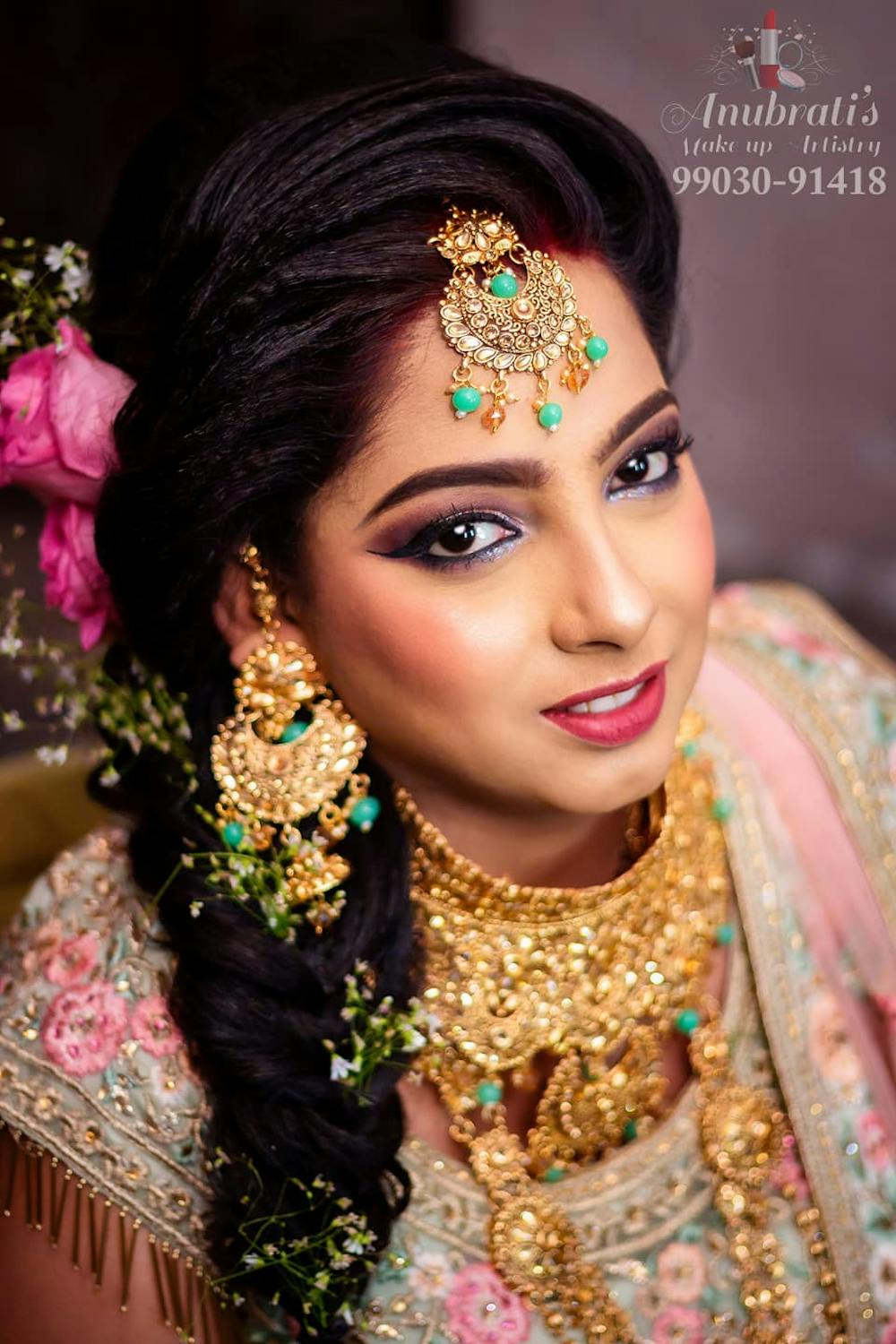 11. Opt For A Classic Bridal Makeup For Reception In A Traditional Theme Wedding
This classy bridal makeup for reception reminds us of the retro era. Brides in the olden days preferred to wear traditional outfits in red on their reception day. The fabulous makeup of this bride is the most classic to don at your reception. Her bold and dramatic eyes speak volumes about her beautiful personality.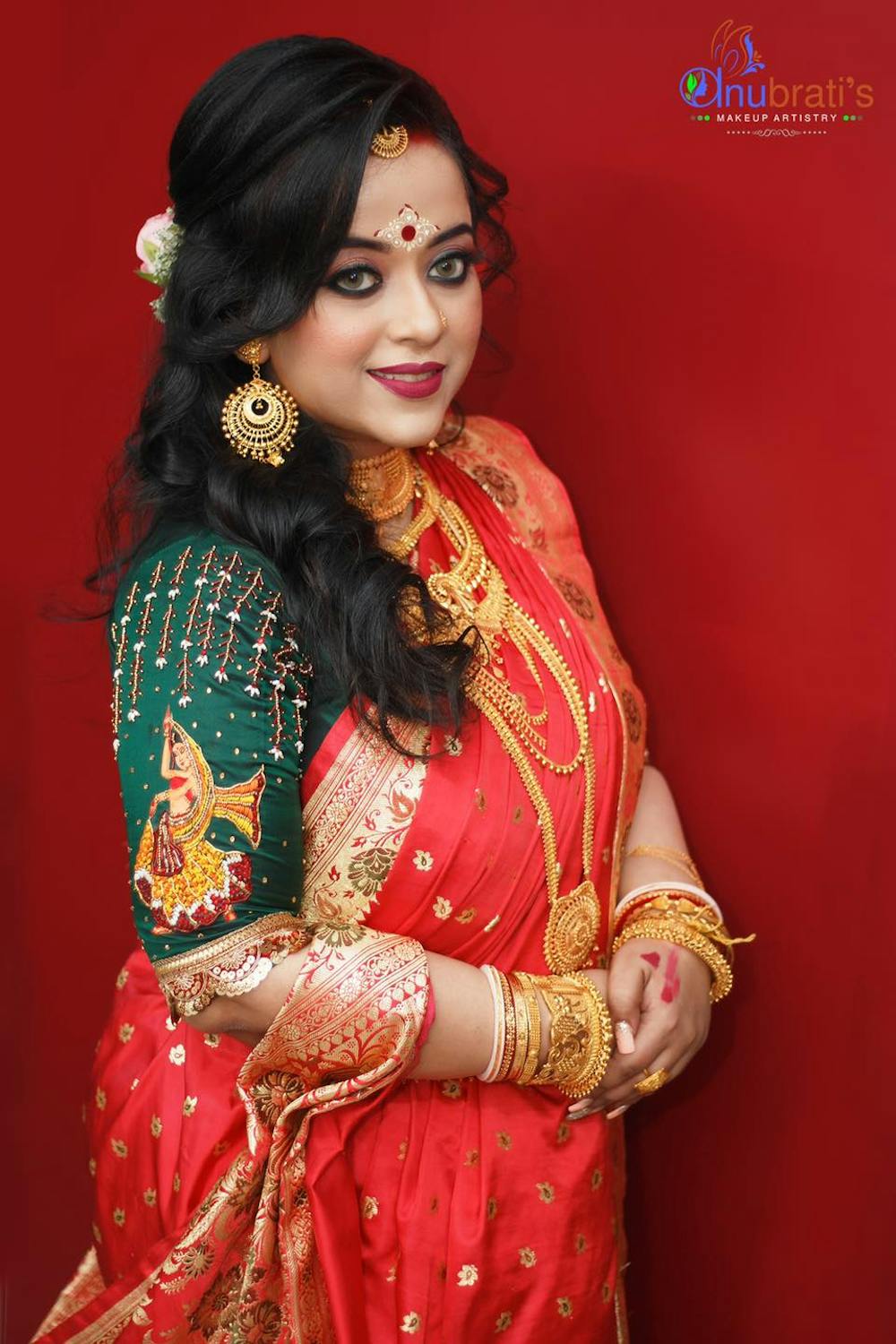 12. Purple Touch In Bridal Makeup Is The Latest One
Brides who want to add a touch of glam to their reception day look can take inspiration from this Bengali beauty. She has added a hint of purple shade to her kohl eyes and soft lips to match the beauty of her reception saree.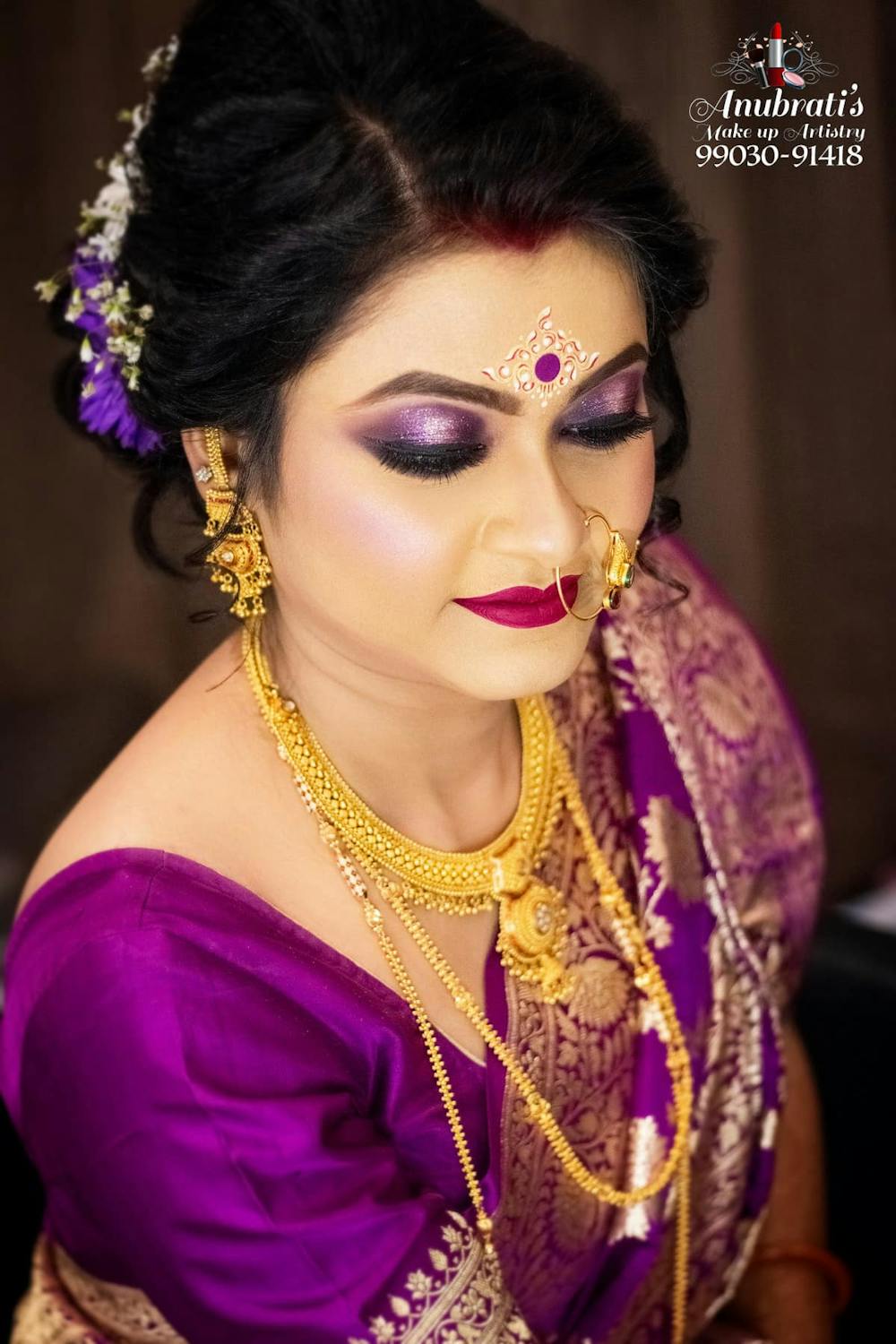 13. An Ultra-Smooth Makeup For OTT Brides
This bride's glittery eye is acing her reception day look. She has blended her silvery eye shade with light pink color to give it an unusual look. Her beautiful and glossy red lips is adding perfection to her unusual reception look.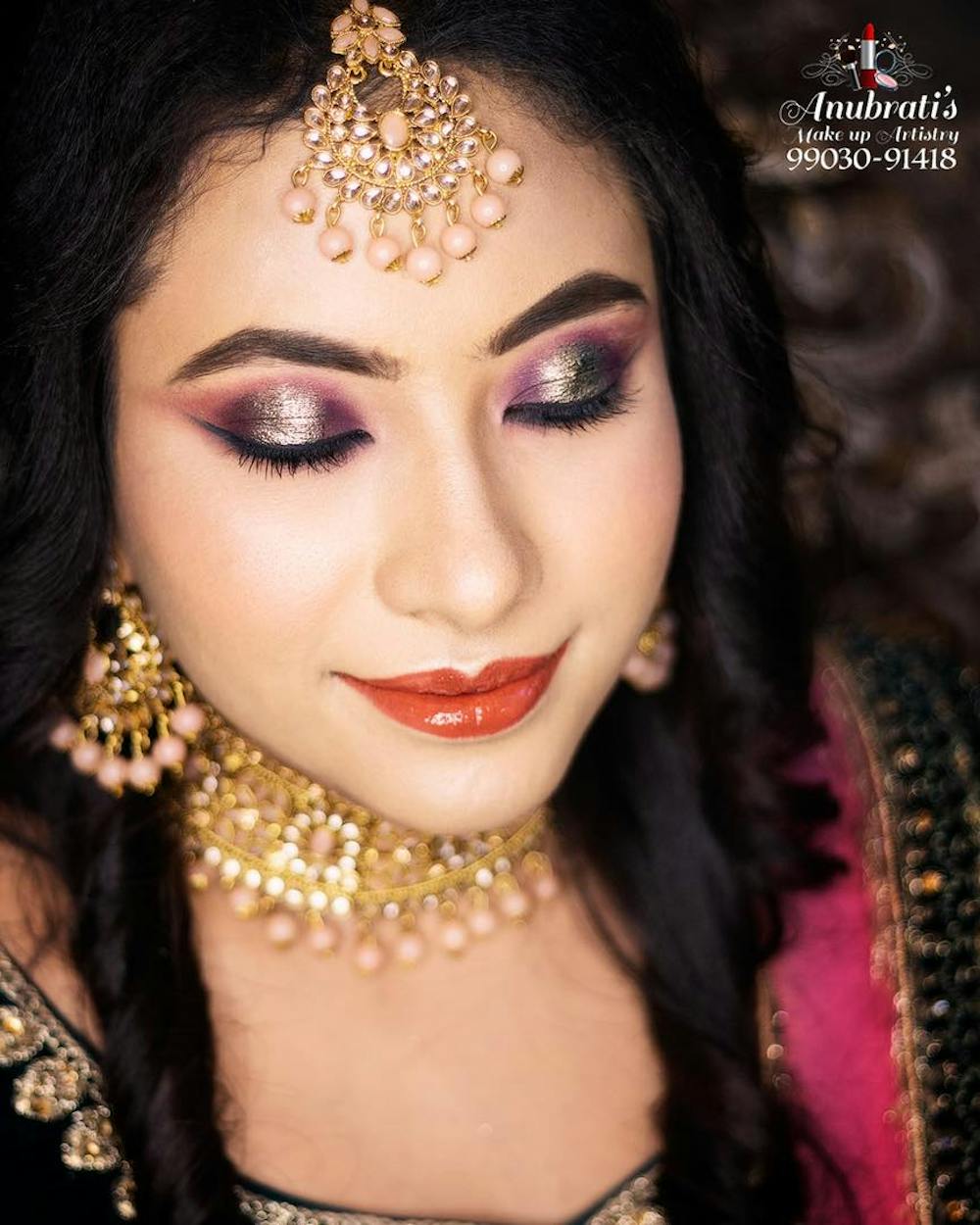 14. Floor Everyone With Your Radiant Glow On Your Reception Ceremony
Here the bride has opted for a shimmery eye with a single stroke of winged eye liner. Her thick lashes are adding more beauty to her eye makeup. Her Chandan art design and pretty pastel lips have complimented the whole look.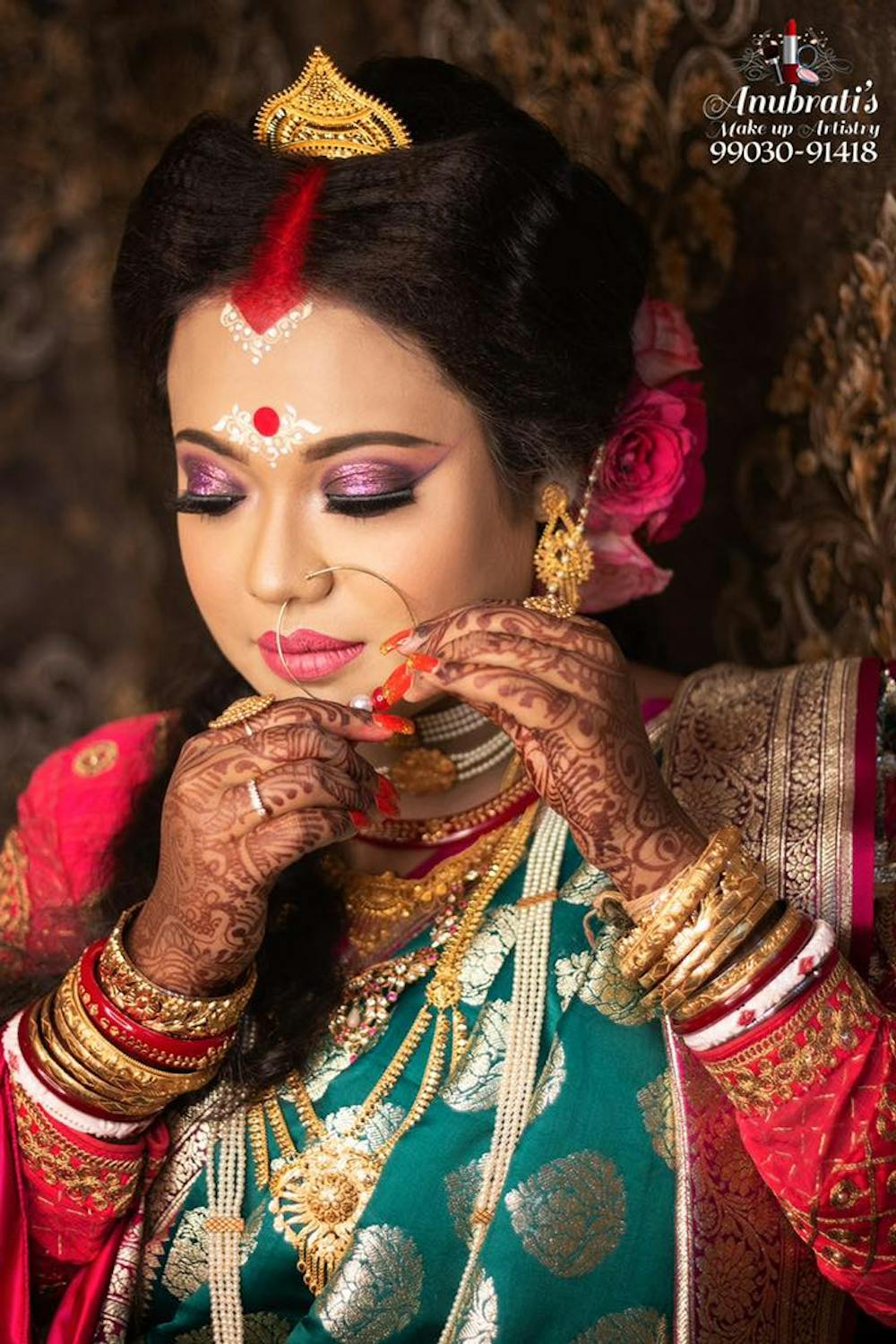 15. Winged Eye Bridal Makeup Is Perfect For Medium Complexion
This Bengali bride has nailed her reception day look with soft makeup. Her soft pink cheeks and lips are complementing the beauty of her pastel lehenga. Her beautiful winged eye is the main focus of her beautiful look.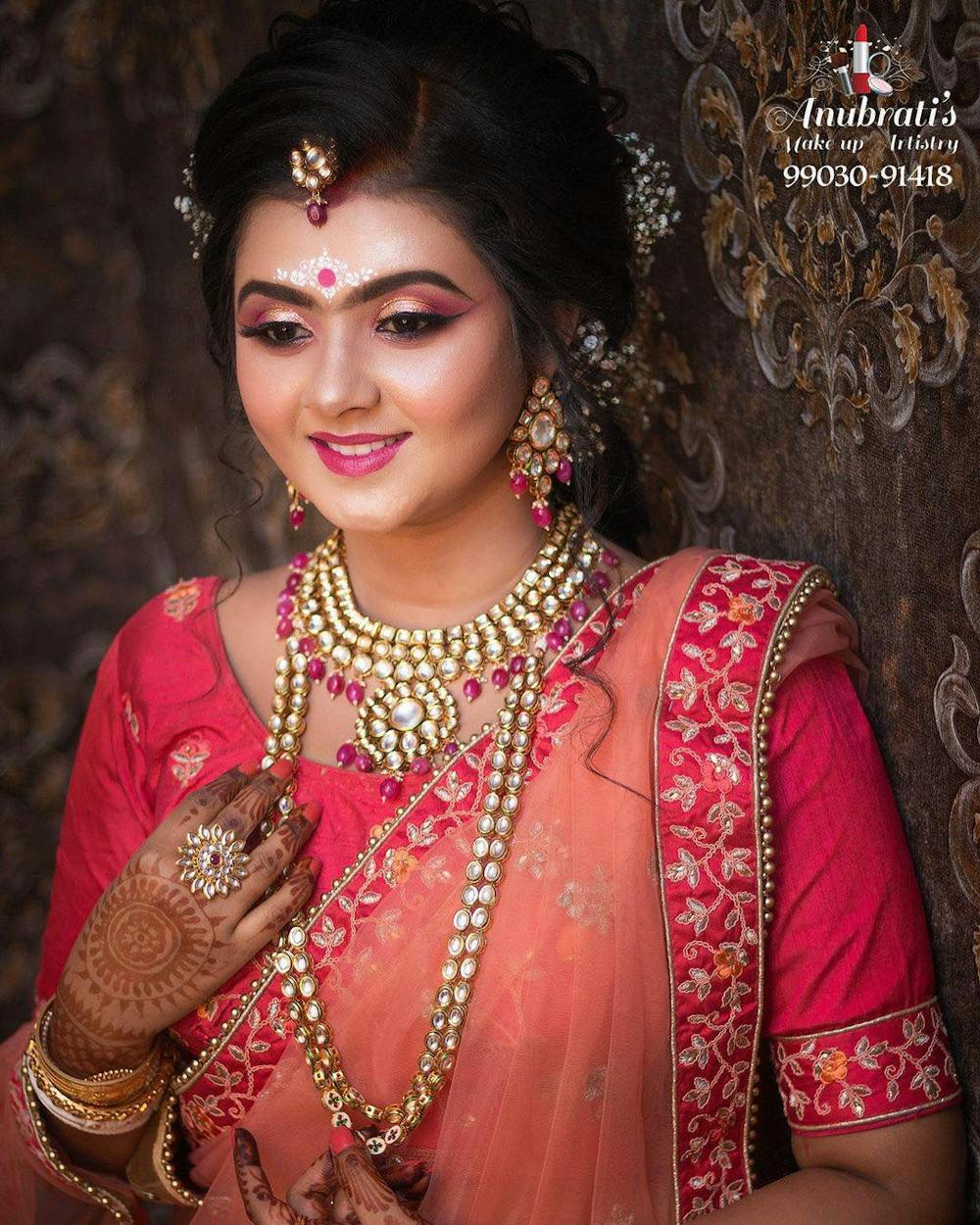 GET IN TOUCH
Let's Book a Session
News & Blog
Recent Articles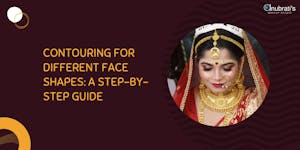 Learn how to contour for different face shapes with our step-by-step guide. Enhance your features and slay any makeup look.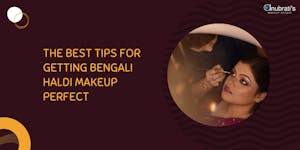 Transform your look with Bengali Haldi makeup, a unique blend of vibrant hues and modern style. Read this blog to enhance your beauty with our expert tips.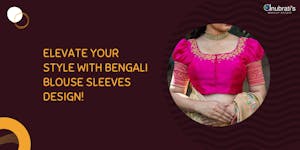 Here is a curated list of Bengali blouse sleeves design for all beautiful brides out there. All eyes will be on you with these trending blouse designs.