Why Should You Hire A Professional Makeup Artist For Your Wedding?
Wondering why brides hire a professional makeup artist for D-day? Know various benefits of getting your bridal makeup done by a professional makeup artist.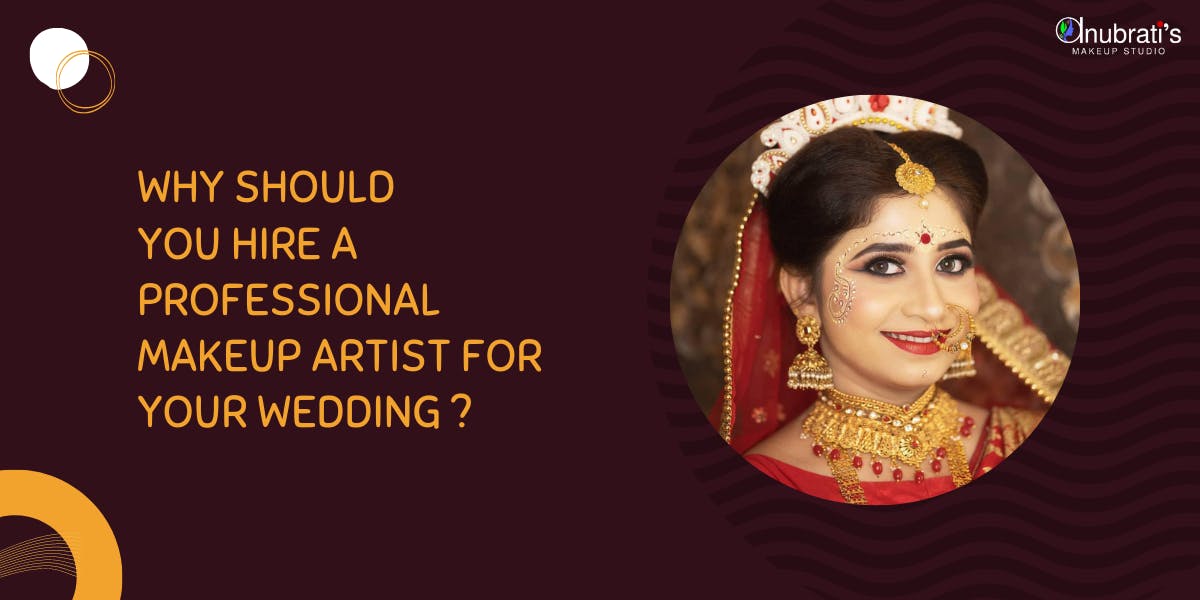 A Gorgeous saree or wedding jewelry, what makes her most beautiful on her wedding day? It's the makeup of a bride that enhances her overall look. You might have decided to buy a designer lehenga or choose a stunning mehndi design to amp up your beauty on your wedding day. But your every single effort will go in vain if you can't get the perfect bridal makeup. There is a huge difference between your daily makeup and your wedding day makeup. You can't take any risks about your bridal look. Because a small mistake might ruin your special day. It is always better for you to hire a professional makeup artist for one of the biggest days of your life. Yes, we know that brides might be good at doing a cocktail event makeup themselves. But it's different from your bridal makeup. An experienced wedding makeup artist knows well what products and look will work best in wedding photography. If you are still unable to decide, why you must consult a professional makeup artist, then read this blog. We have shared the top reasons for booking the best bridal makeup artist in kolkata.
1. Get The Best Advice On Skincare
An experienced makeup artist Kolkata will analyze your skin type in seconds and provide you with the best advice like a skin expert. They have in-depth knowledge about skin & hair problems. Whether your skin is dry or oily, or you are facing scalp problems they have every solution for your skin problem. A good makeup artist uses special makeup techniques to make your skin healthy and bring back its natural glow before your wedding day.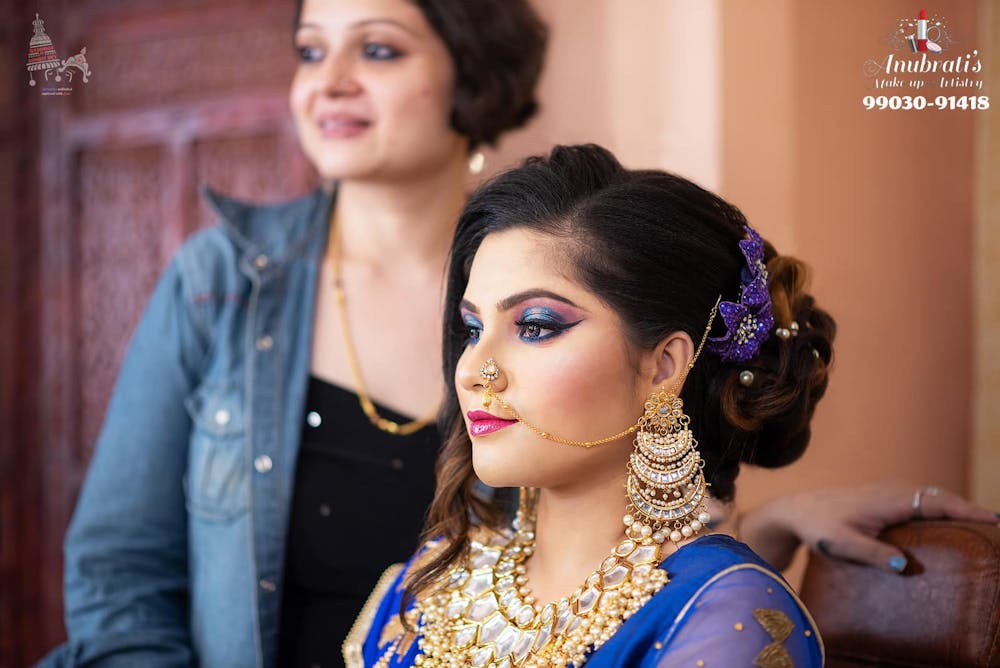 2. Highlight Your Best Facial Features
A professional makeup artist knows the bride's skin type very well. Hence it becomes easy for her to highlight the special feature of a bride. They use various makeup products and colors that will match your facial structure. An experienced makeup artist has also known how to hide any feature that you don't like. This is the reason you must hire the top makeup artist in kolkata to magnify your bridal beauty.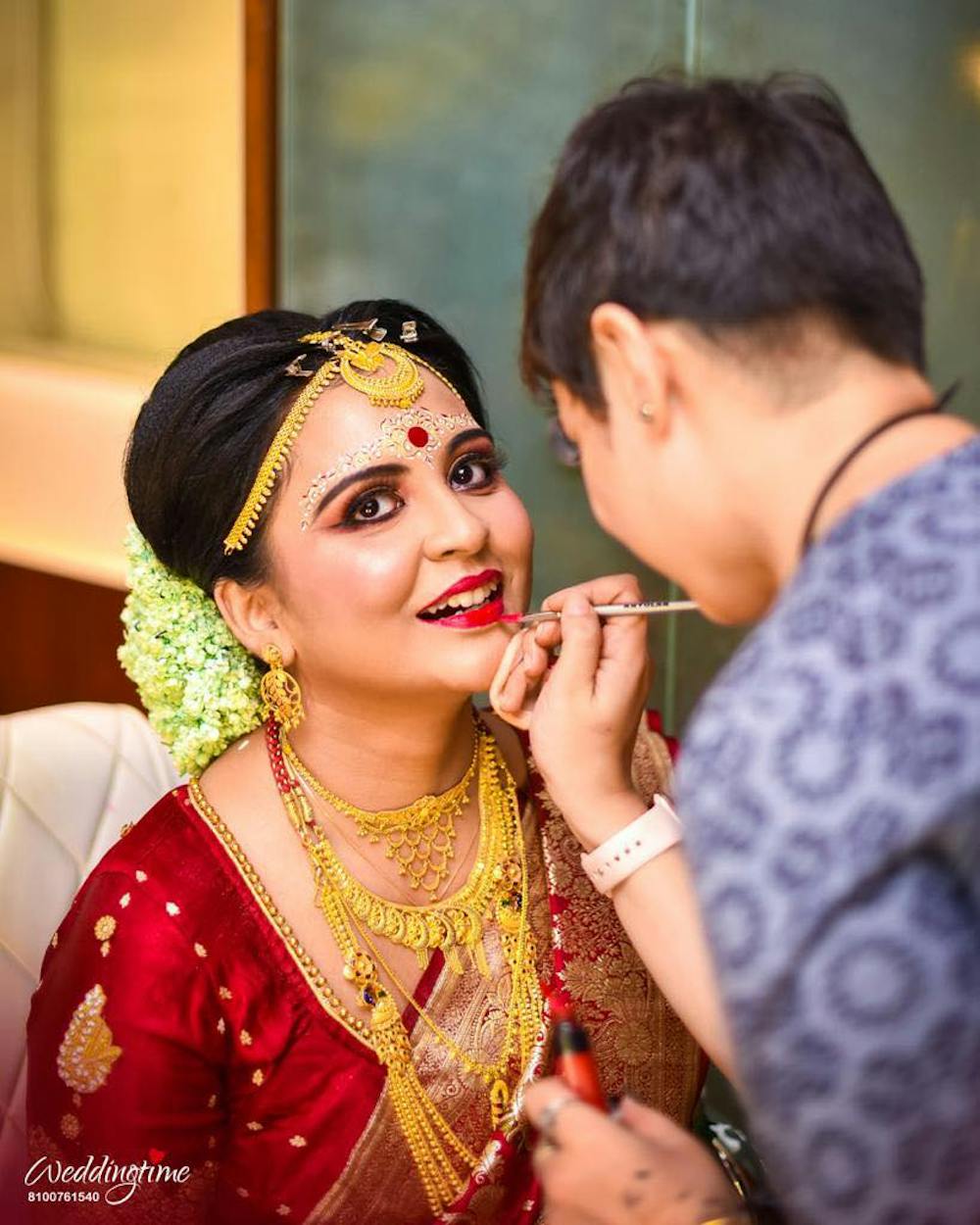 3. They Always Use Branded Products To Take Care Of Your Skin & Health
They always use professional makeup products for final touch-ups. Using branded products for wedding makeup will guarantee you look beautiful under any light. Beauty professionals always use herbal high-quality products that blend with your skin.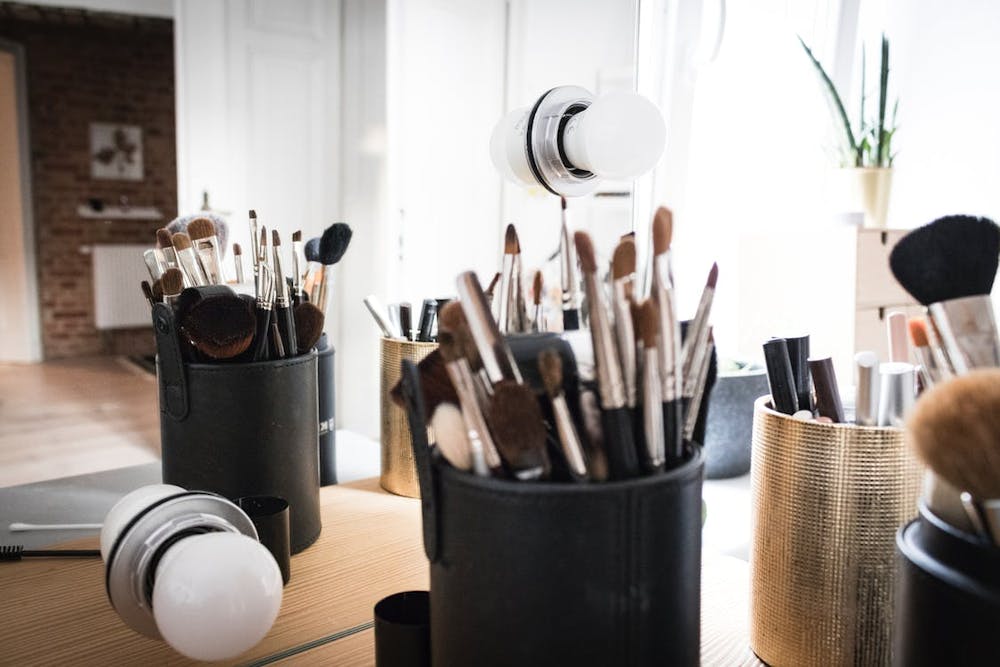 4. Relax And Enjoy Their Soft Pamper
We understand how much stress your wedding day is for you. Sometimes the brides do not get enough time to enjoy their special moments. The hours before the wedding ceremony is full of excitement and joy for a bride-to-be. Getting ready all by yourself can ruin the joy of your special moments. So, sit back and let your professional bridal makeup artist do the magic to provide you with the most gorgeous wedding look.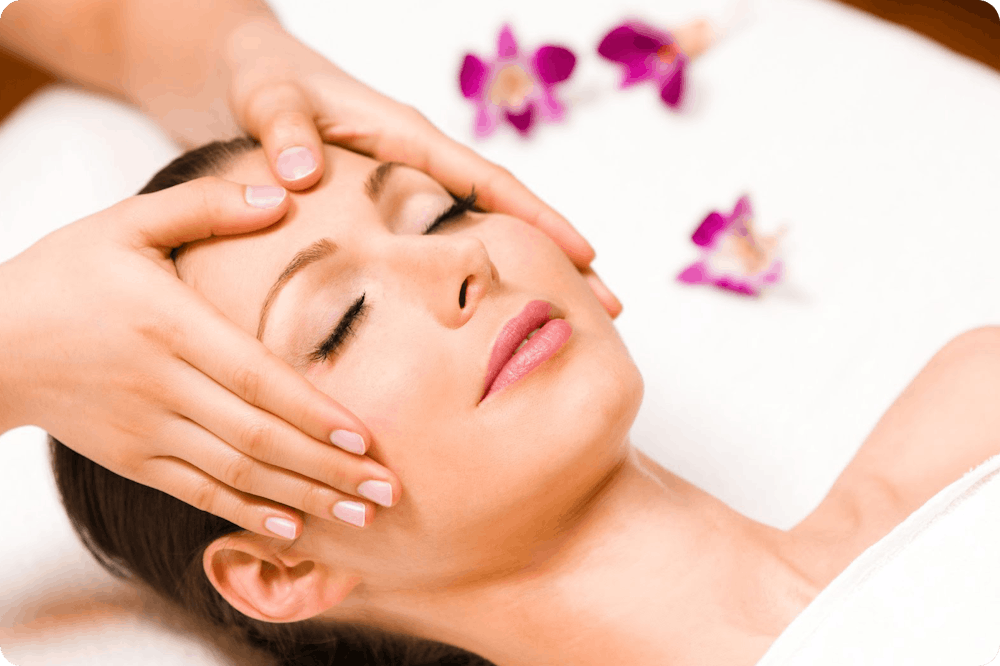 5. They Know What Suit You More
A talented bridal makeup artist knows very well about your skin tone and facial structure. They can suggest to you the best hair style or bridal look get a perfect bridal portrait. They can sculpt your wedding day look using contouring techniques to enhance your bridal persona. They can create the best bridal look without any hassle.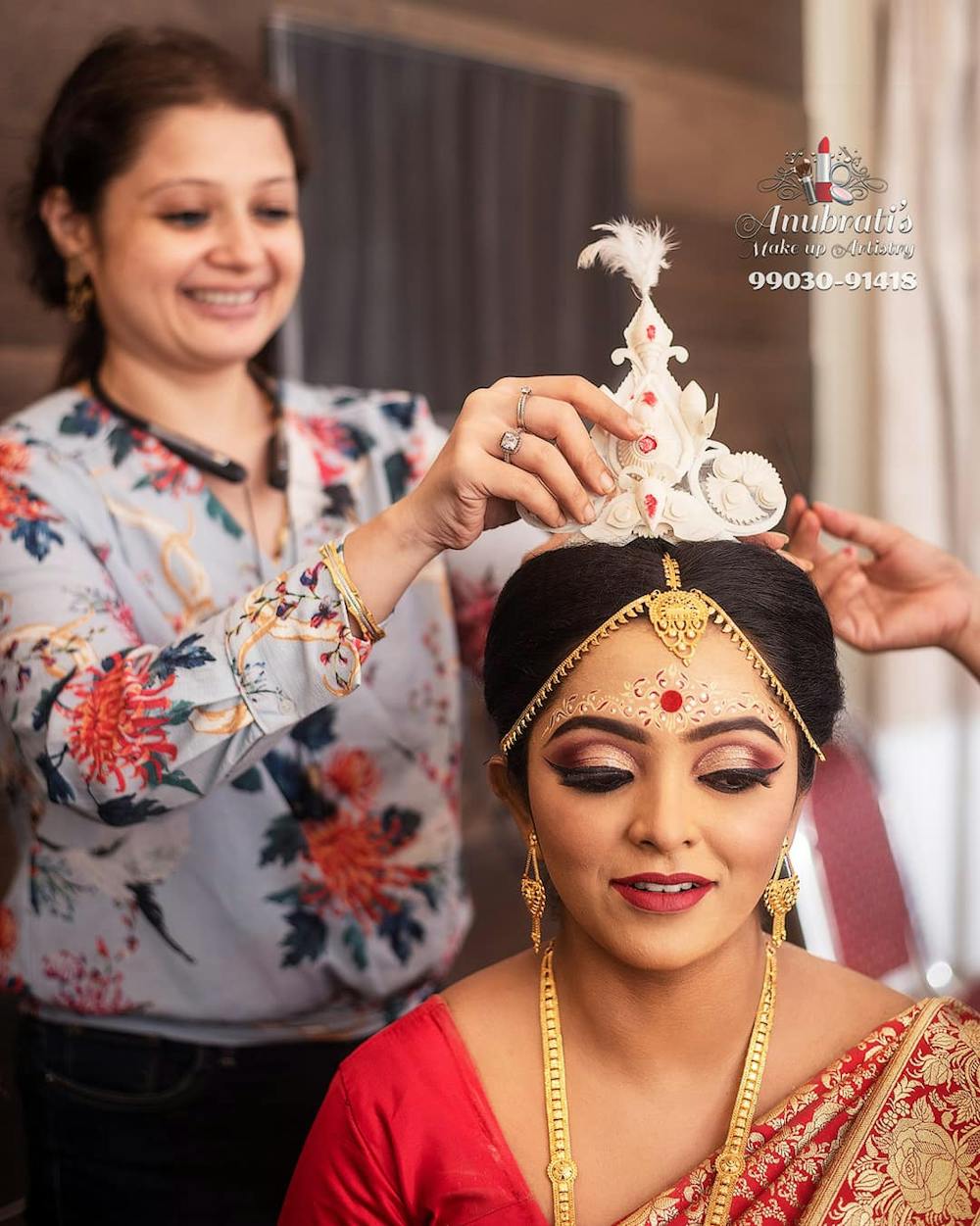 6. Take Less Time To Provide You The Best Result
Getting ready for the wedding day is a fun moment that no bride wants to miss. But sitting with patience and waiting for your makeup to be done can sometimes get frustrating. But if you hire a wedding makeup artist then you don't have to face such an issue. With years of experience in the makeup industry, they can provide you with a flawless bridal look in a matter of seconds.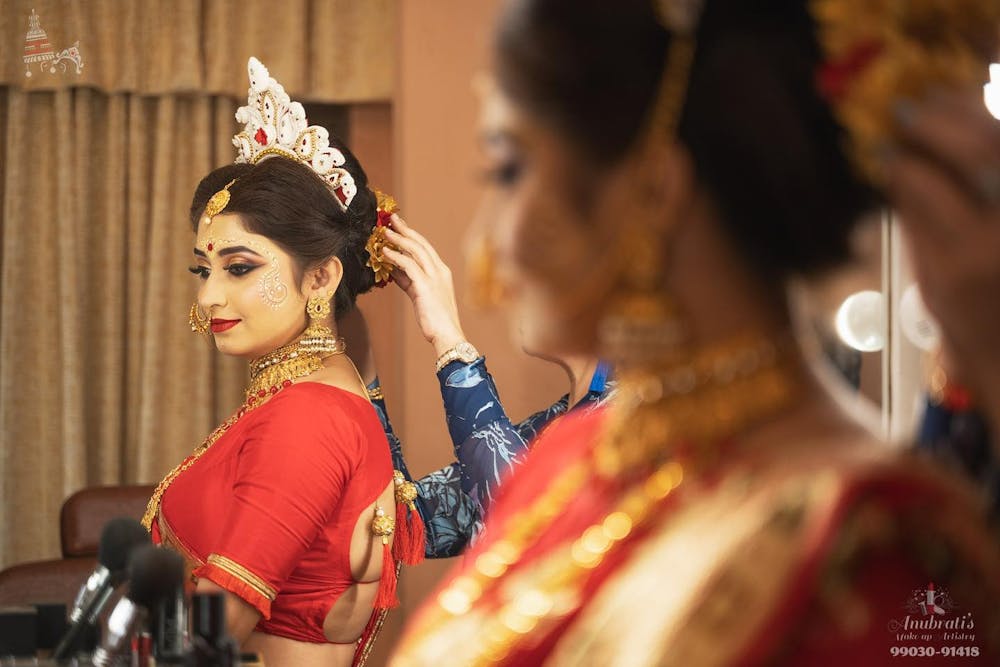 7. Hire A Professional Makeup Artist To Get The Most Stunning Wedding Pictures
You will need the most sophisticated bridal makeup if you want better wedding pictures. You can hire a renowned photographer to capture hundred of wedding pic. But it would be worthless without the touch of the best makeup artist for bridal makeup. Because experience makeup artists know the secret to creating the best makeup look for wedding photographs.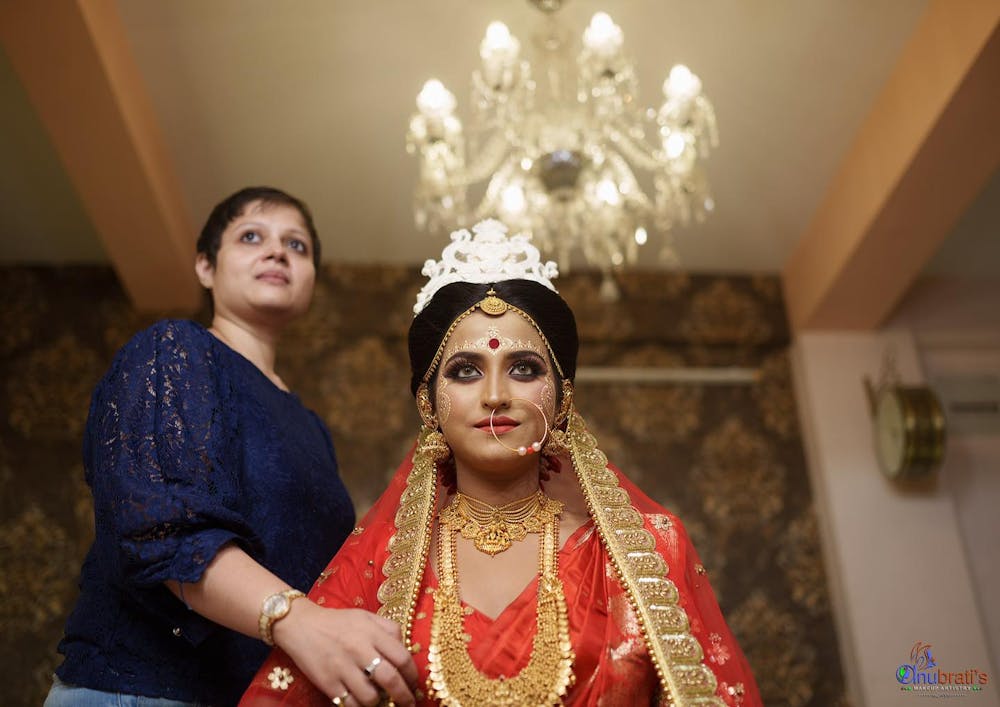 8. Get A Natural Look That Everyone Would Appreciate
Modern brides prefer to look natural on their wedding day. They don't like heavy makeup that can make your wedding photograph very poor. A skilled makeup artist can provide you with the natural look that every girl desire. They know how to choose the right color and products to highlight your facial features.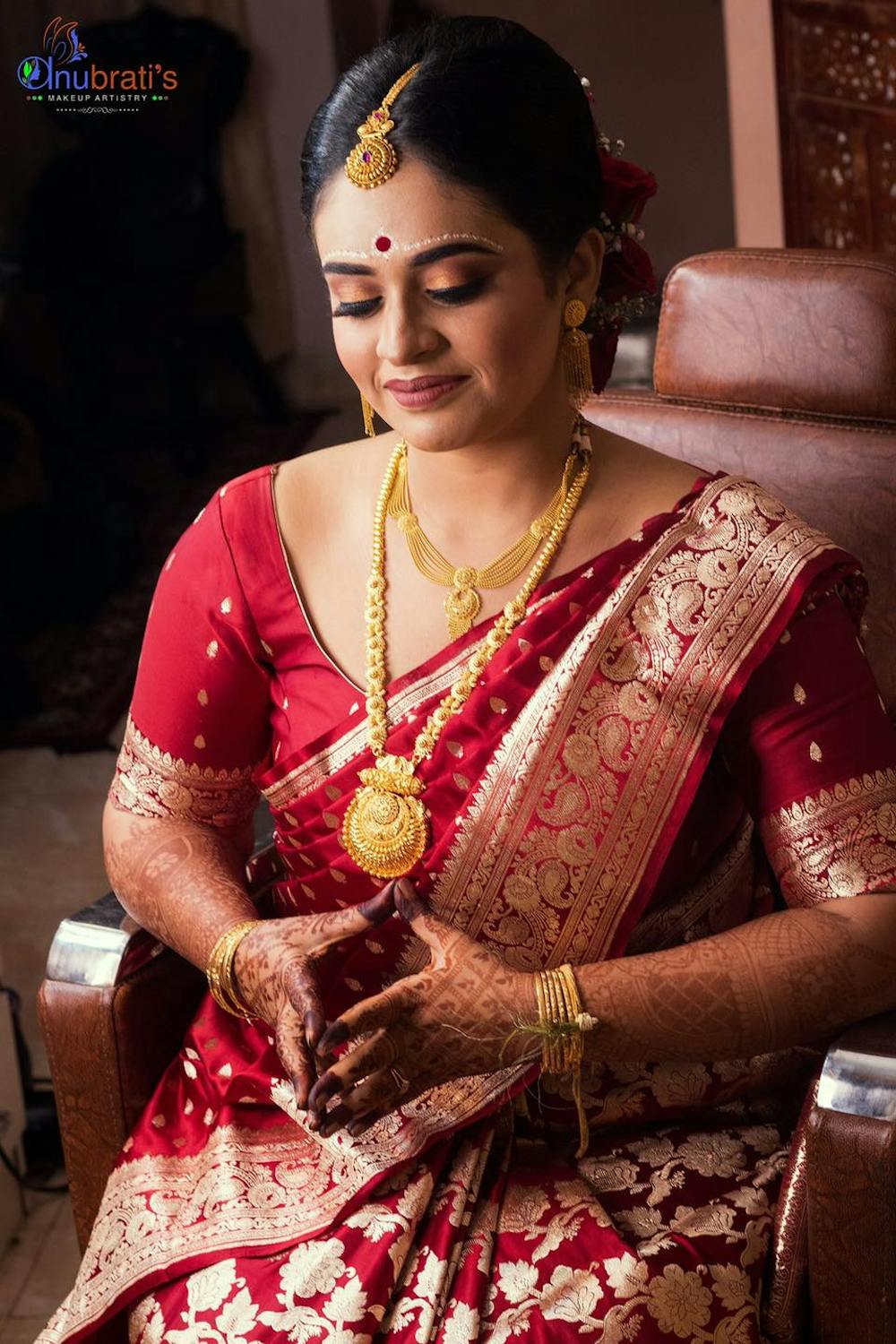 9. They Will Provide You with A Trial Session To Recreate The Wedding Look Suitable For You
You must book a trial session with your wedding makeup artist to wish you about your wedding day look. Whether you want a celebrity-like look or a glamorous bride look you can ask your makeup artist to give you the desired look you are looking for. They can even suggest you the perfect bridal outfit and stunning hairstyle that matches your glam look.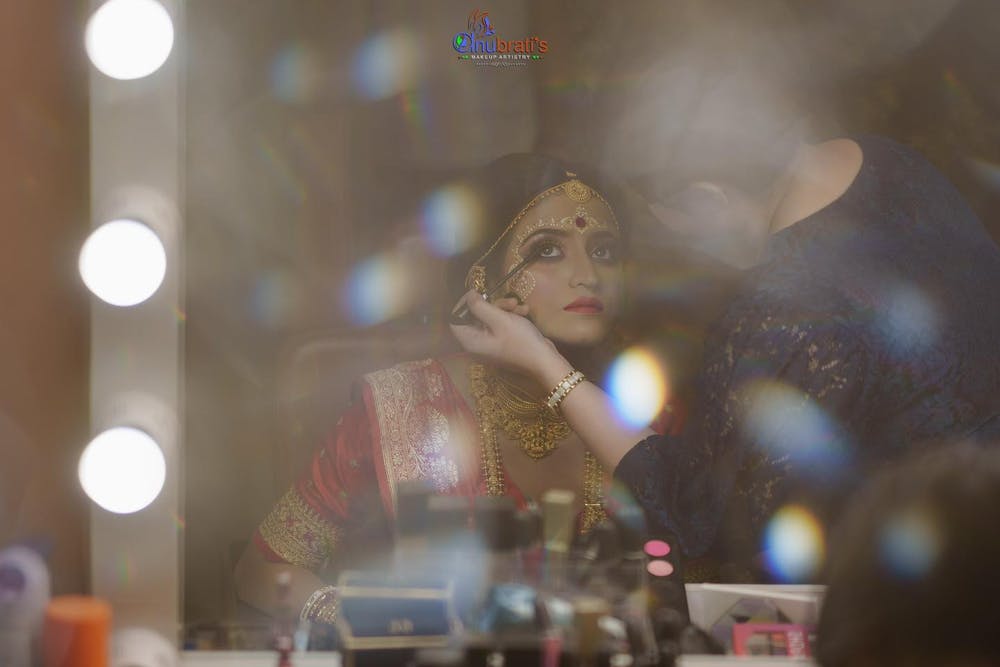 10. No Need To Worry About Hygiene
You don't need to worry about the hygiene rules if you are booking a professional makeup artist. Because a true makeup artist always makes sure to provide their clients the best service by maintaining the proper hygiene rules. You will never face any serious skin problems or infections if you are consulting a good bridal beautician.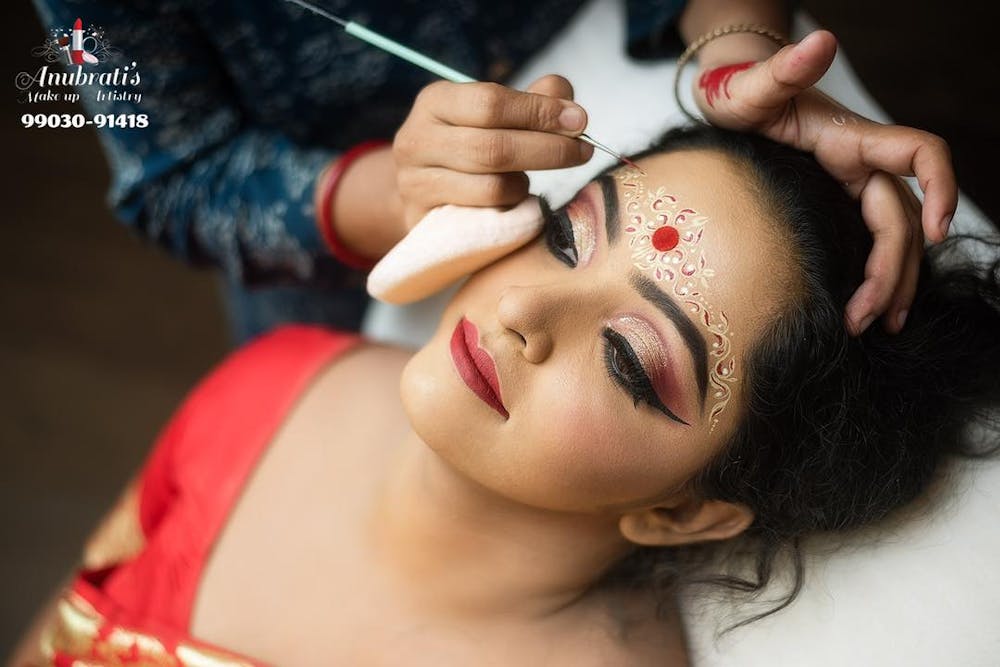 11. Get A Luxurious Service At an Affordable Package
Are you thinking about your budget? Hiring a professional makeup artist seems a little expensive. But this valuable package will offer you luxurious service with a promise of making you the most beautiful bride on your big day. Moreover, it is a great way to relieve stress and enjoy every single moment of your wedding.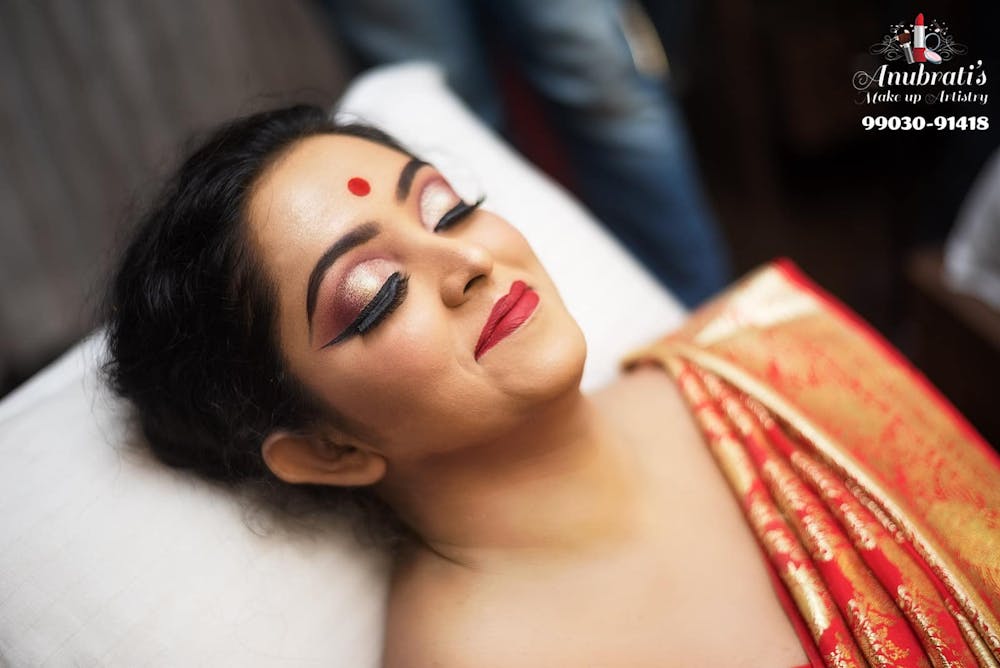 Hope you have got enough reasons to book an appointment with a professional makeup artist. Make sure to hire a pro makeup artist to get the most glamorous look in the best packages.
GET IN TOUCH
Let's Book a Session
News & Blog
Recent Articles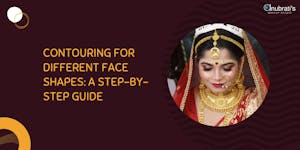 Learn how to contour for different face shapes with our step-by-step guide. Enhance your features and slay any makeup look.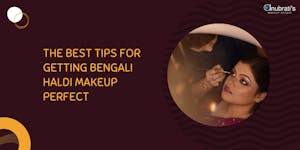 Transform your look with Bengali Haldi makeup, a unique blend of vibrant hues and modern style. Read this blog to enhance your beauty with our expert tips.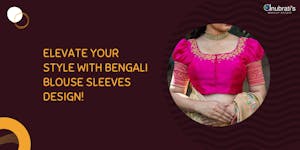 Here is a curated list of Bengali blouse sleeves design for all beautiful brides out there. All eyes will be on you with these trending blouse designs.