Top 15 Beautiful Mehndi Design Ideas For Brides
Looking for an eye-catchy mehndi design for your D-day? Explore the most beautiful mehndi designs for brides shared by the best mehndi artist in kolkata.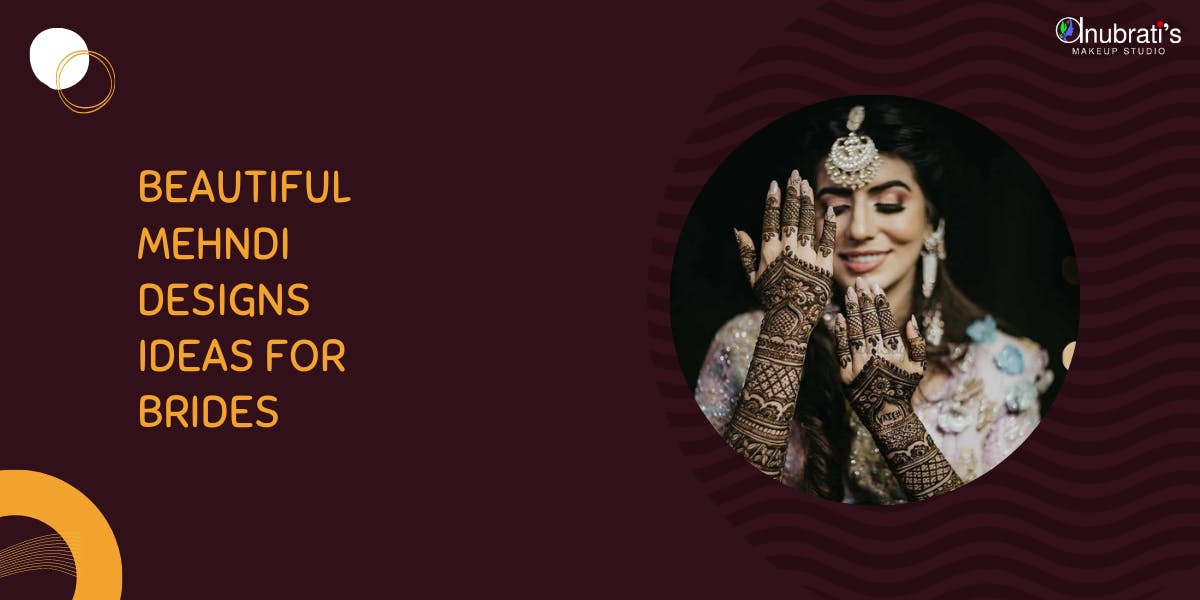 Mehndi ritual holds a traditional significance in our culture. Getting your hands laden with elaborate henna designs can enhance the charm of your wedding day look. It is one of the six adornments of an Indian bride that completes her bridal look. In this vibrant ritual, the paste of henna is applied to the bride's hands, which is a natural herb. Adorning the bride's hands with mehndi is auspicious. With the evolving times, mehndi designs have reached new heights. Mehndi ceremony is no more a matter of cultural belief. It has become a fun way to celebrate the joyful moment of a wedding. Brides can opt for more creative mehndi designs to beautify their hands. You can also consult the best bridal makeup artist in Kolkata to get the most beautiful bridal look for your mehndi ceremony. A good makeup artist can make you the prettiest bride with her makeup skills. They can also draw the best mehndi designs on your hands that suits your personality.
So, here we are going to share a plethora of trending mehndi designs for brides that will enhance the charm of your mehndi look.
1. A Personalized Mehndi Is The Most Trending Mehndi Designs For Brides
Adding some personalized elements into your mehndi design portrays a beautiful wedding story. Here the bride adorns her hands with a beautiful personalized mehndi design. An Indian groom and bride exchanging garlands are the most adorable mehndi design that you can try to add a personalized touch to your mehndi look.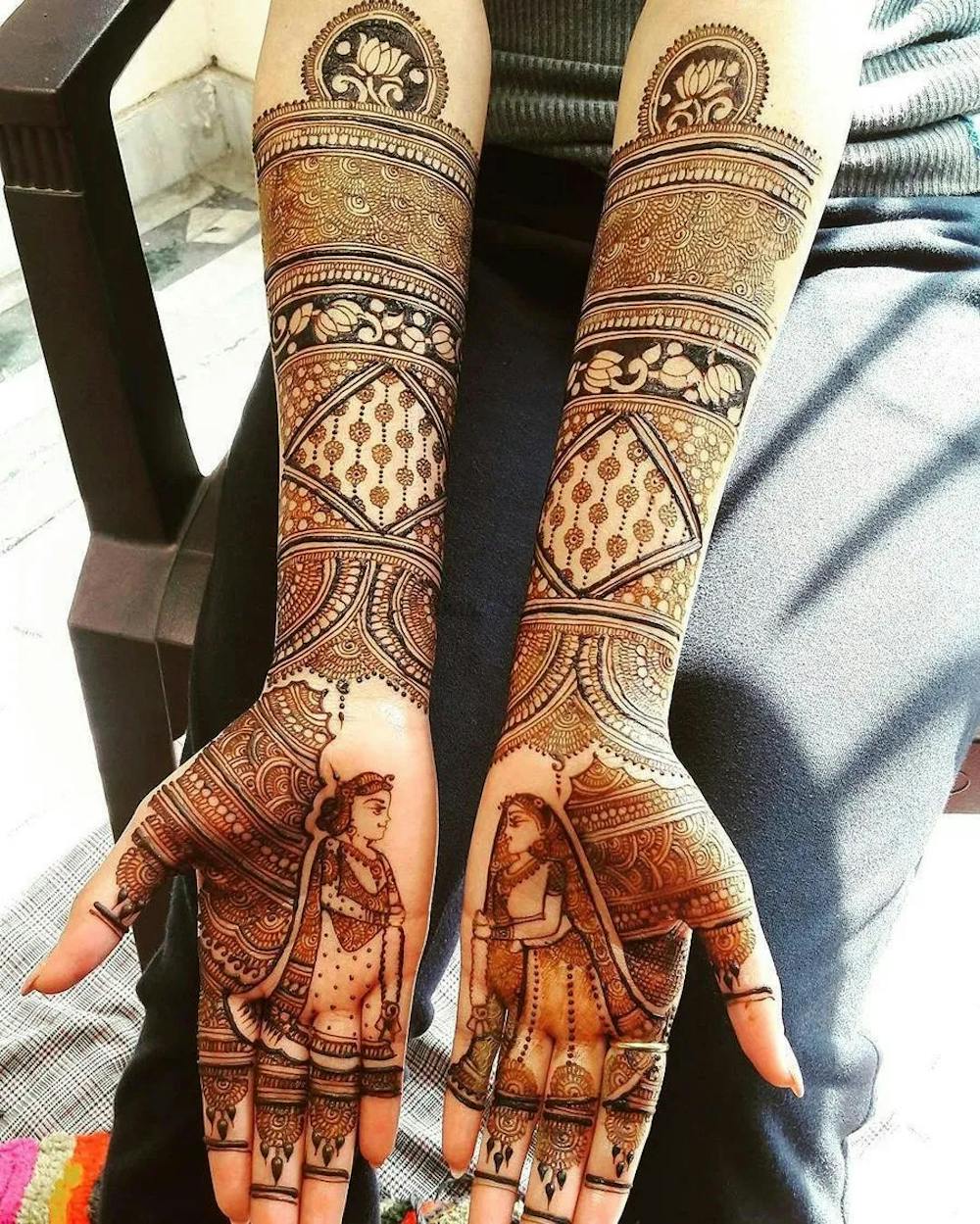 Recommended: Simple Bengali Bridal Makeup Tips To Look Gorgeous
2. Magical Charm Of Floral Mehndi Can Leave Your Guests Awestruck
A floral mehndi design is one of the most beautiful bridal mehndi designs for full hands. The charming floral motifs if designed well offers a whimsical vibe. The bold strokes in this floral mehndi design will add a glam factor to your ethnic look.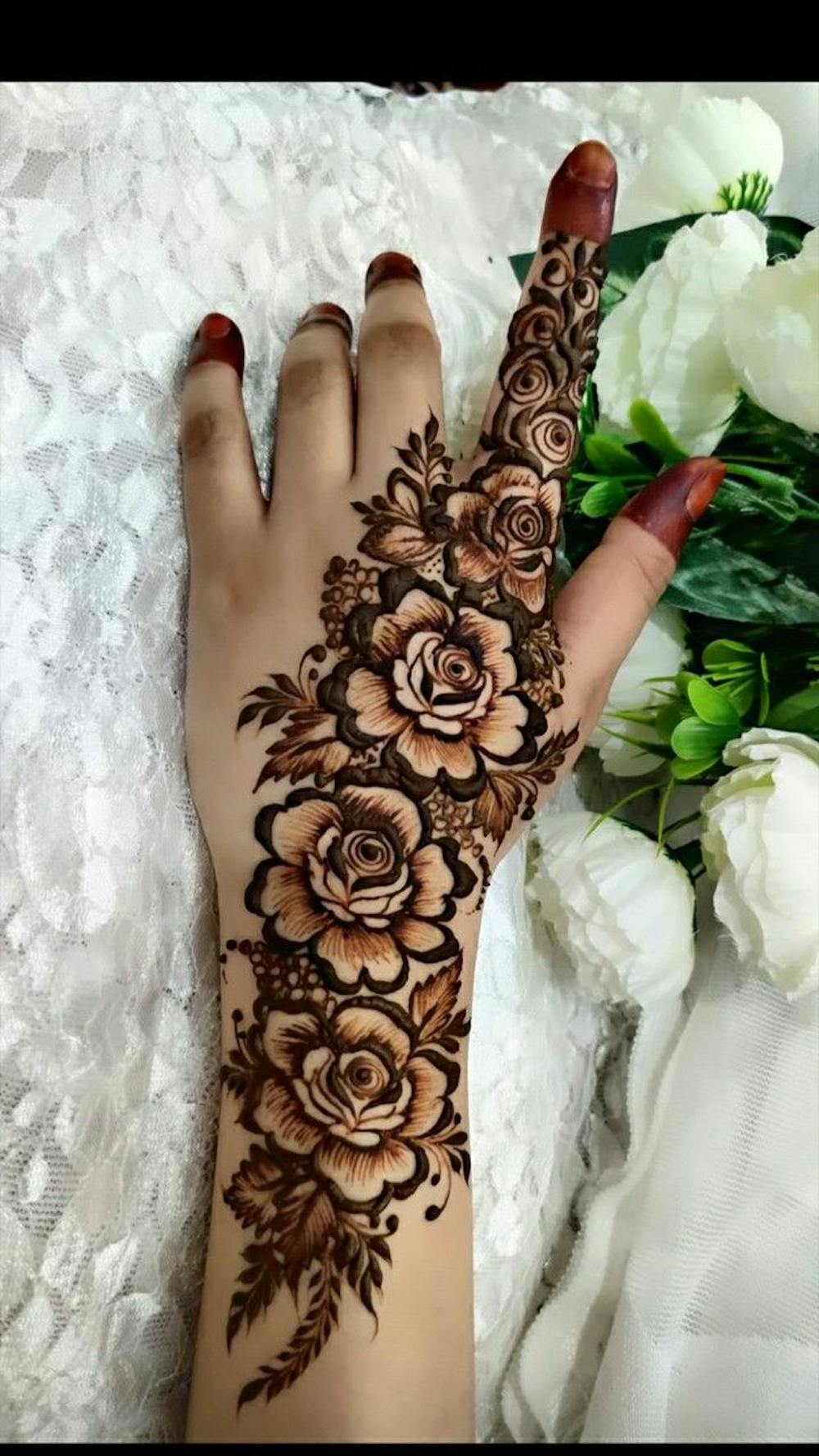 See More: Why Should You Hire A Professional Makeup Artist For Your Wedding?
3. Bunch Of Rose Are The Most Stunning Mehndi Designs For Wedding
A skilled makeup artist kolkata can draw inspiration from everything in nature. This rose mehndi design with vines and jail patterns can make you the most attractive bride. This beautiful design goes well with a gorgeous floral lehenga.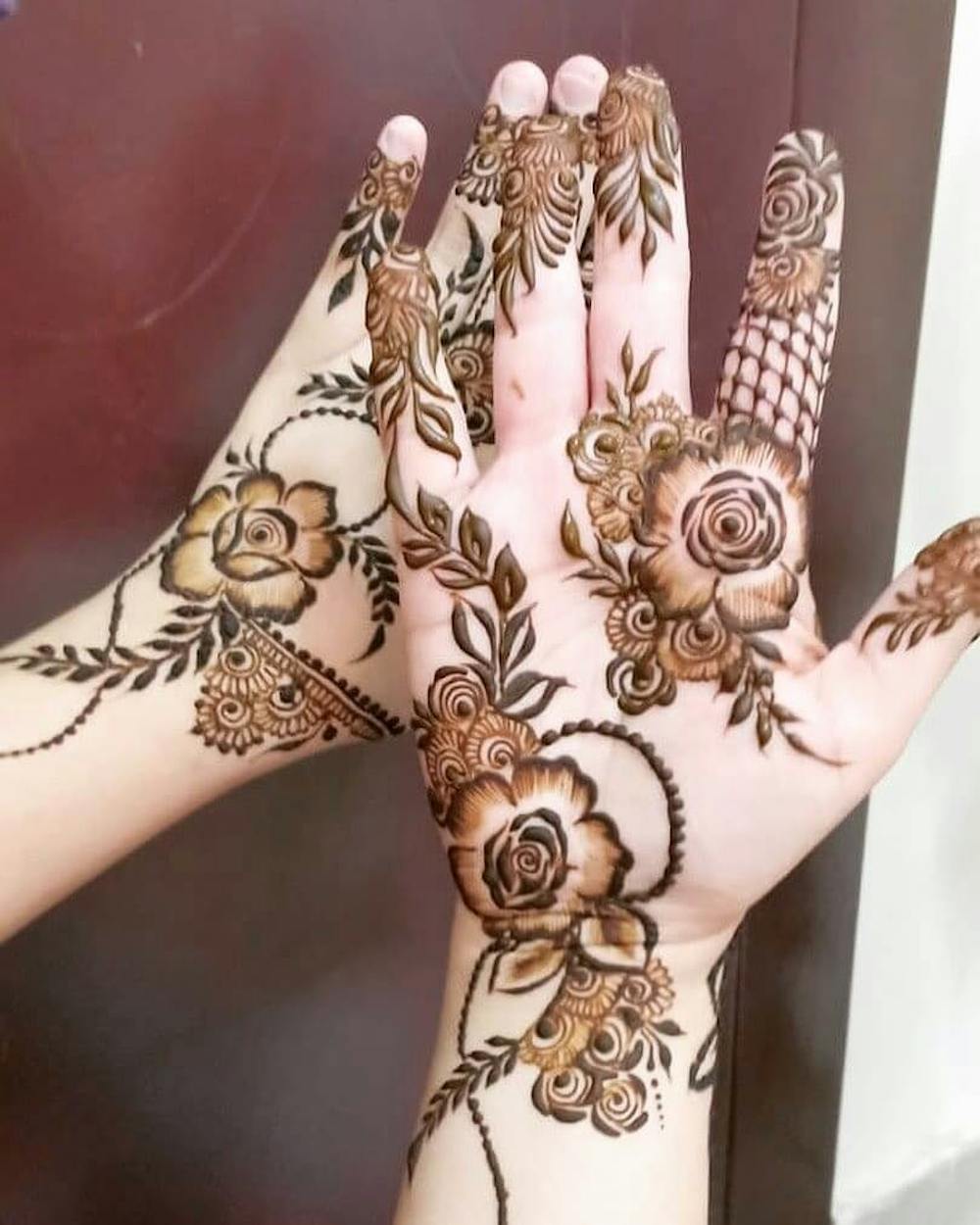 4. A Half Hand Mehndi Design Is The Most Creative One
The modern-day bride loves experimenting with various mehndi designs to get the best look at their wedding event. A half and half mehndi design done with intricate paisleys and jaal motifs that look surreal to the eyes. Bookmark this breathtaking mehndi design to amp up the beauty of your stunning floral jewelry.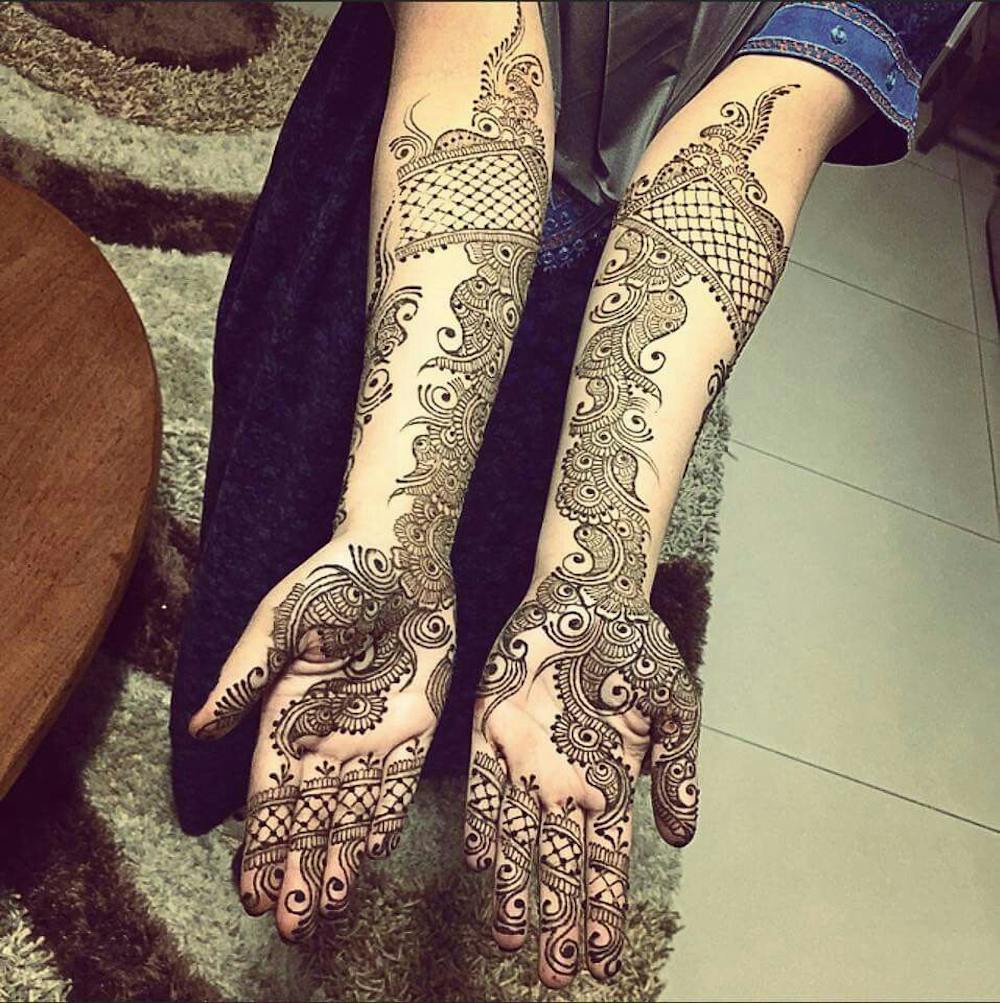 5. Dots & Leaves Mehndi Design Are Visual Treat For Eyes
Booking a top makeup artist in kolkata can help you to get the best mehndi look. Opt for this breathtaking dots and wine mehndi design to impress your better half. The flawless work of such a beautiful and intricate mehndi design will win your guest's heart.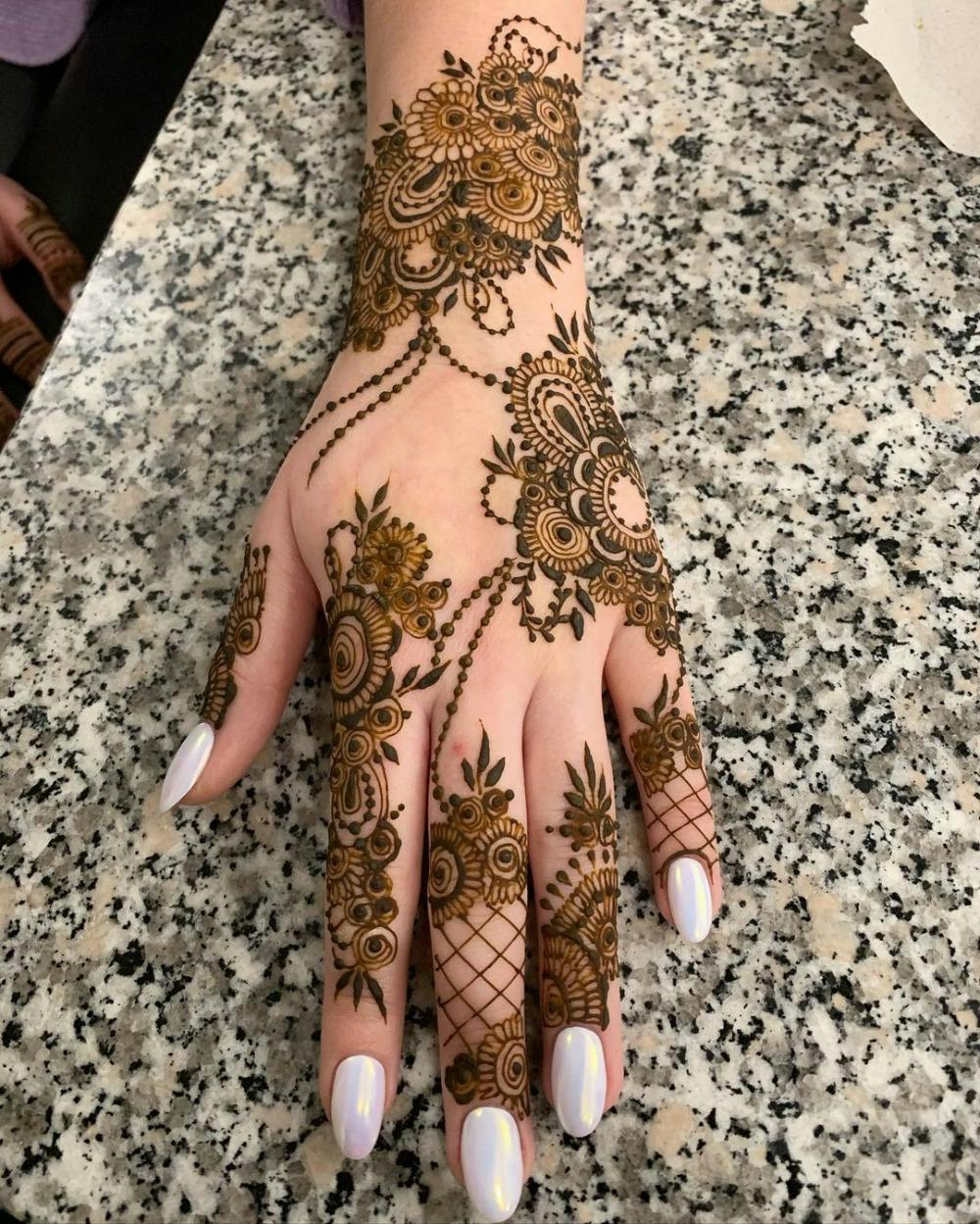 6. Mandala Mehndi Is The Best Mehndi Designs For Wedding Party
The next one is a classy mandala design that can capture everyone's attention towards you. Take inspiration from this unique mandala design which resembles a beautiful bangle on the wrist of the bride. Design for the finger to the wrist area this stunning mandala mehndi design is a visual treat for the eyes.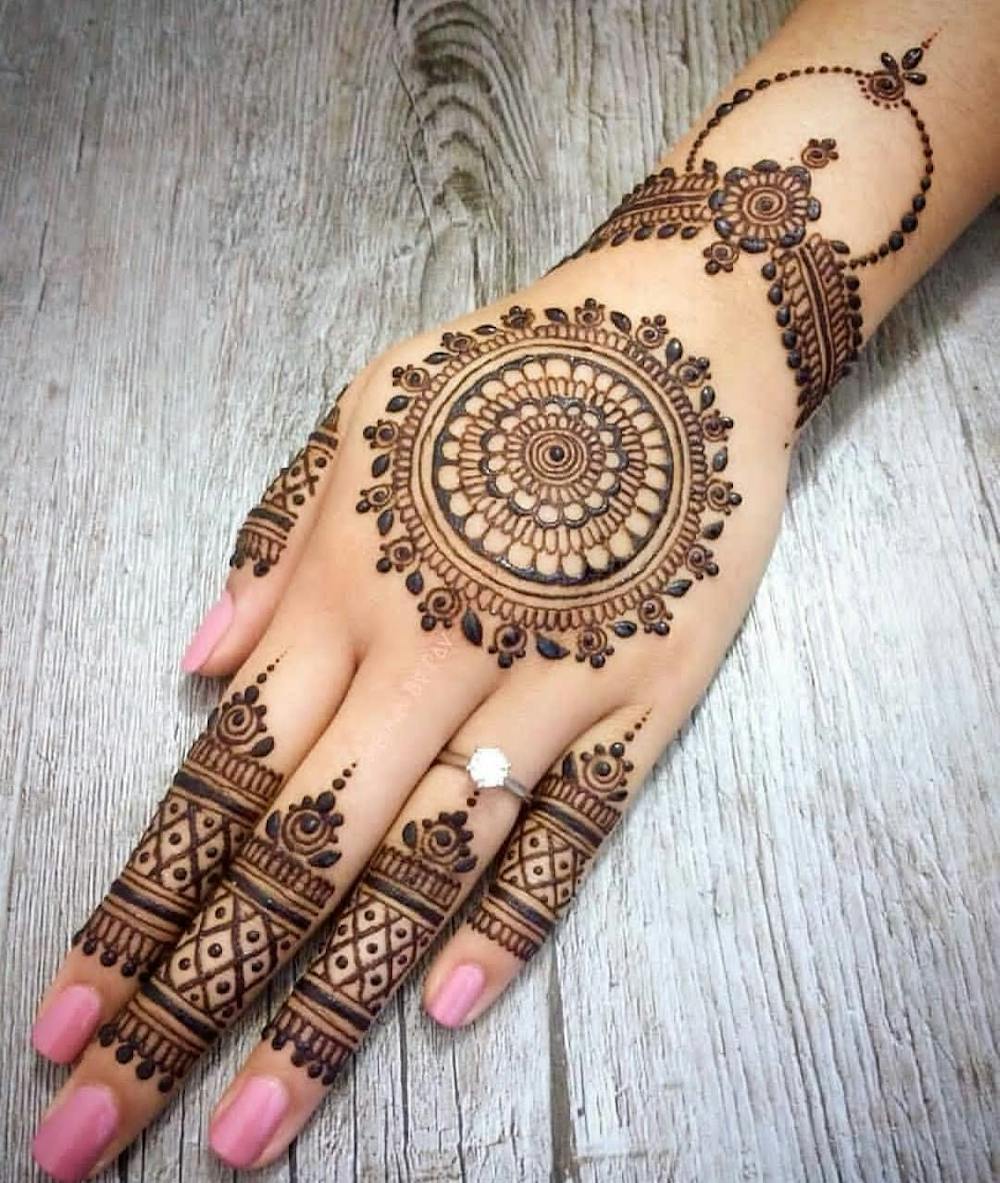 7. A Criss-Cross Mehendi Design Looks Gorgeous On Bride's Hands
A jaal mehndi design is one of the prettiest designs that can add a glam factor to your bridal look. The best part about choosing a criss-cross mehndi design you can pair this design with other gorgeous motifs like swirls and dots.
8. Paisley Motifs Are The Most Classic And Attractive Mehndi Designs
Curvy paisleys are the most traditional mehndi designs for bride. This gorgeous mehndi design is intricate, beautiful and a popular choice for your wedding day look. This captivating design is best for brides looking for something conventional but simple.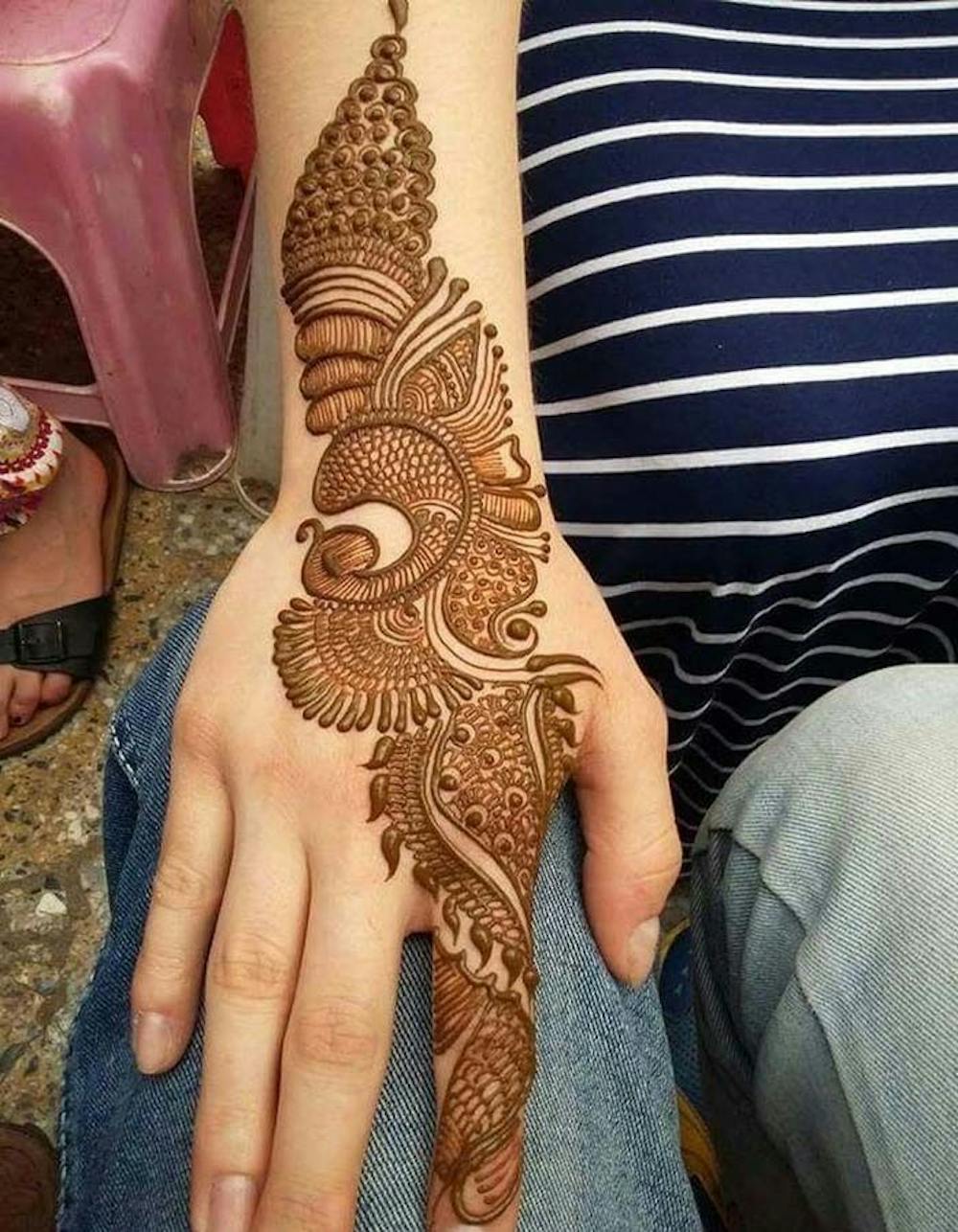 9. Go For An Arabic Mehndi Design To Mark A Style Statement
Arabic mehndi design is the most eye catchy design for a memorable mehndi ceremony. Its eye-pleasing charm can attract everyone around you. Arabic mehndi design with bolder strokes looks more beautiful with a vibrant shade of bridal lehenga.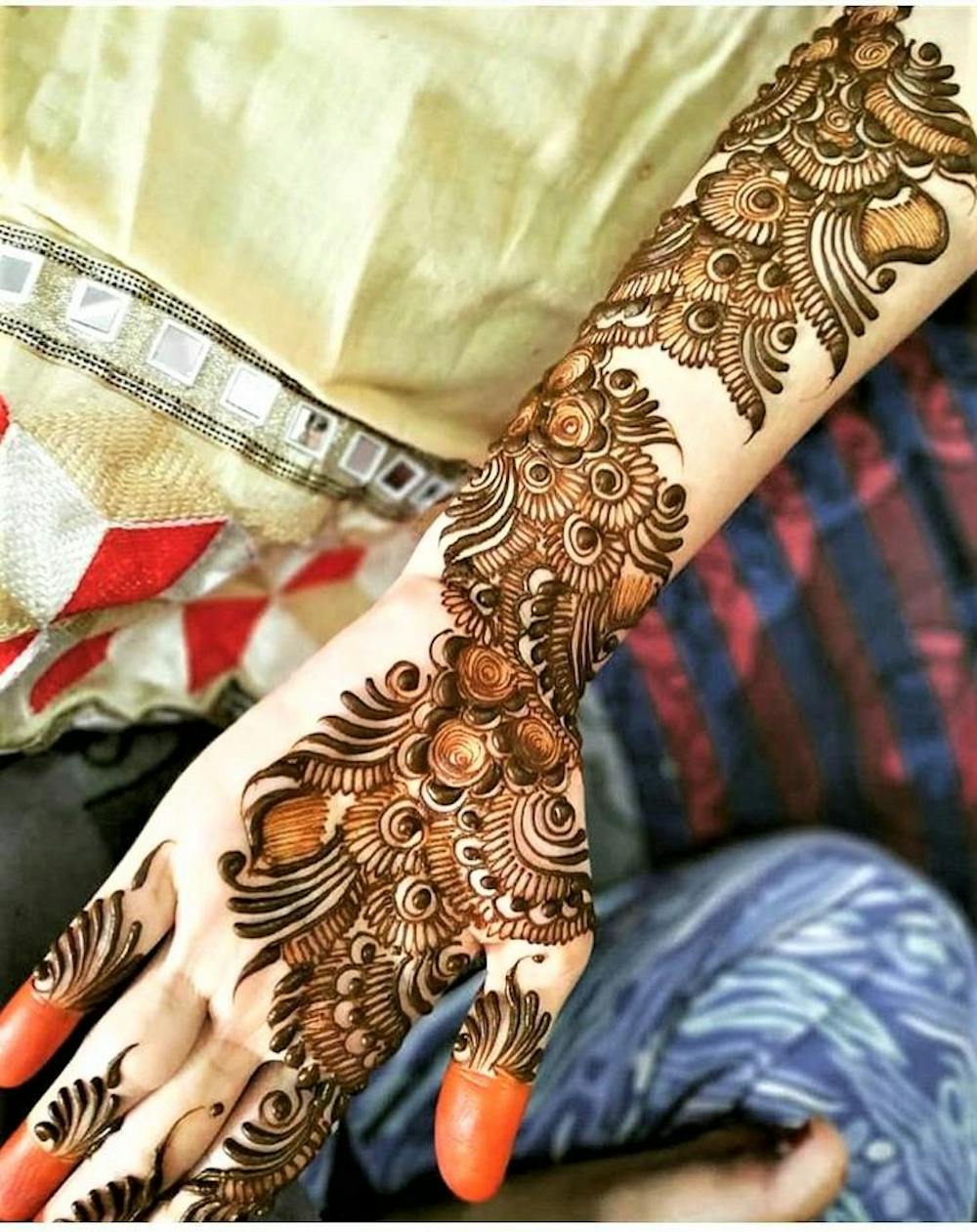 10. A Vine Motif Is The Most Simple Bridal Mehndi For Elegant Brides
We have seen many brides who preferred to look simple in their pre-wedding and wedding ceremonies. This beautiful single vine pattern is a beautiful and simple mehndi design. It can add a sophisticated charm to your mehndi ceremony bridal look.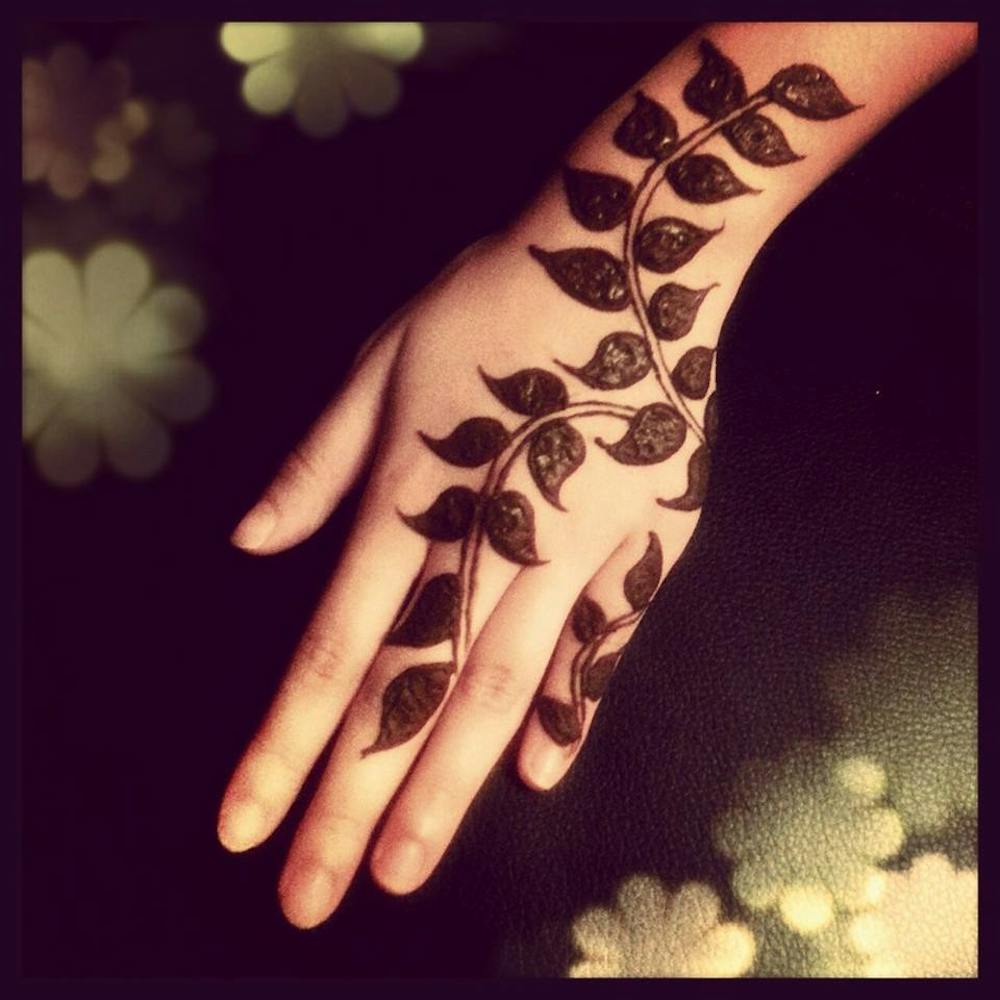 11. Wedding Customs Are The Most Unique Mehndi Designs For Bridal Portraits
Dulha Dulhan mehndi design is the most beautiful mehndi design that portrays the beautiful custom of the Indian wedding. This bride has adorned her hands with the beautiful portraits of a sindoor daan ceremony. Such a beautiful portrait always makes a special place in the wedding album.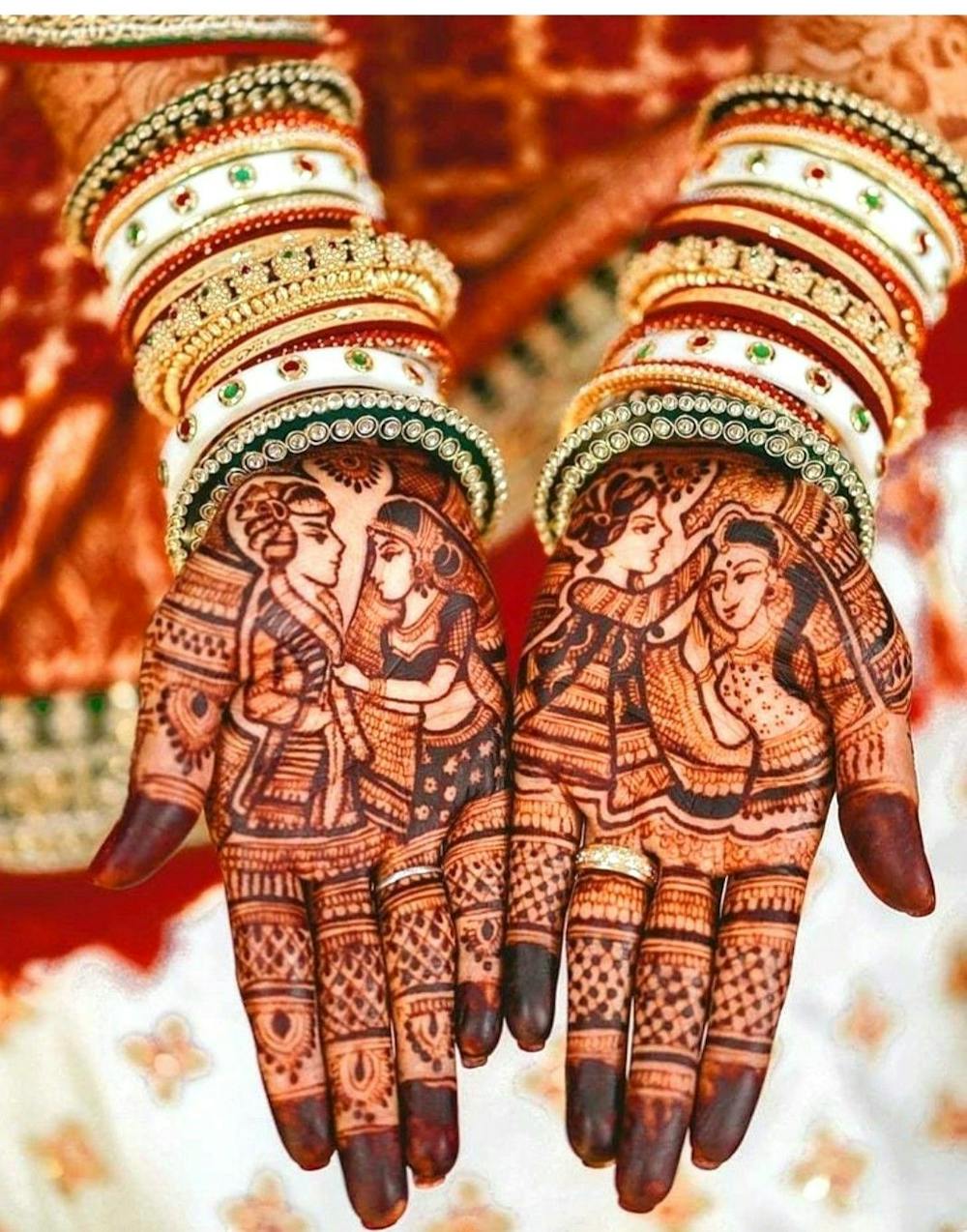 12. A Shaded Mehndi Designs Offers A Unique Charm To The Bride
A shaded mehndi design is the best wedding bridal mehndi designs for full hands. The bold stroke and the shaded lines make this designs more attractive. You can also add glittering elements to it to give your hands an eye catchy look.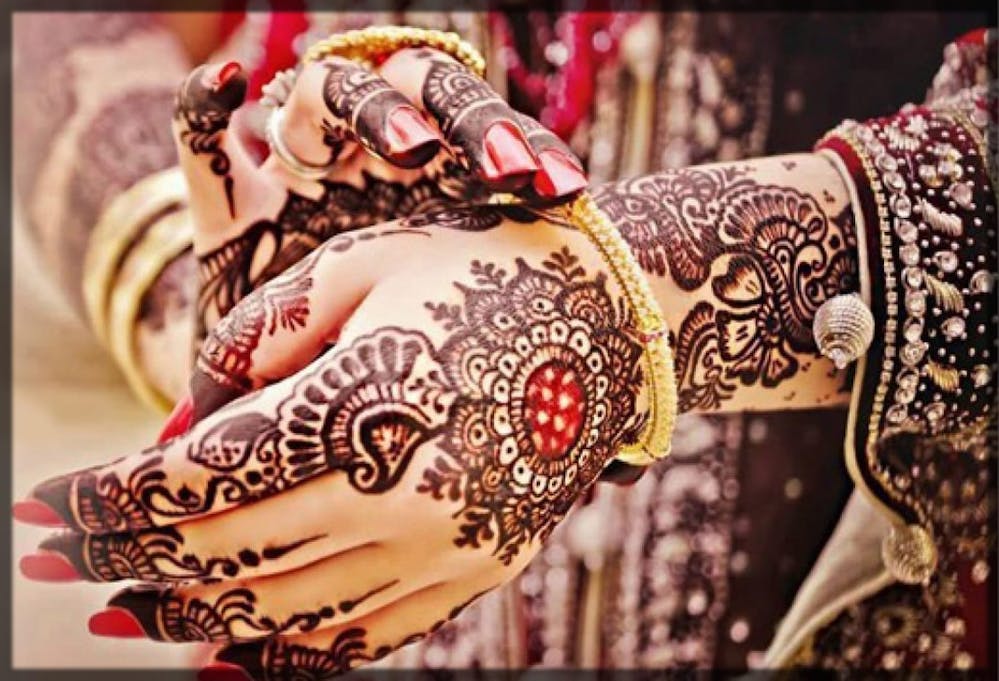 13. Introducing The Most Trendy Cartoon Mehndi Designs
Cartoon mehndi designs are the latest ones that will melt your heart. You can ask your mehndi artist to draw a beautiful love story in from of a cartoon portrait to give your mehndi design an adorable twist. This super cute mehndi design will complement your beautiful mehndi outfit very well.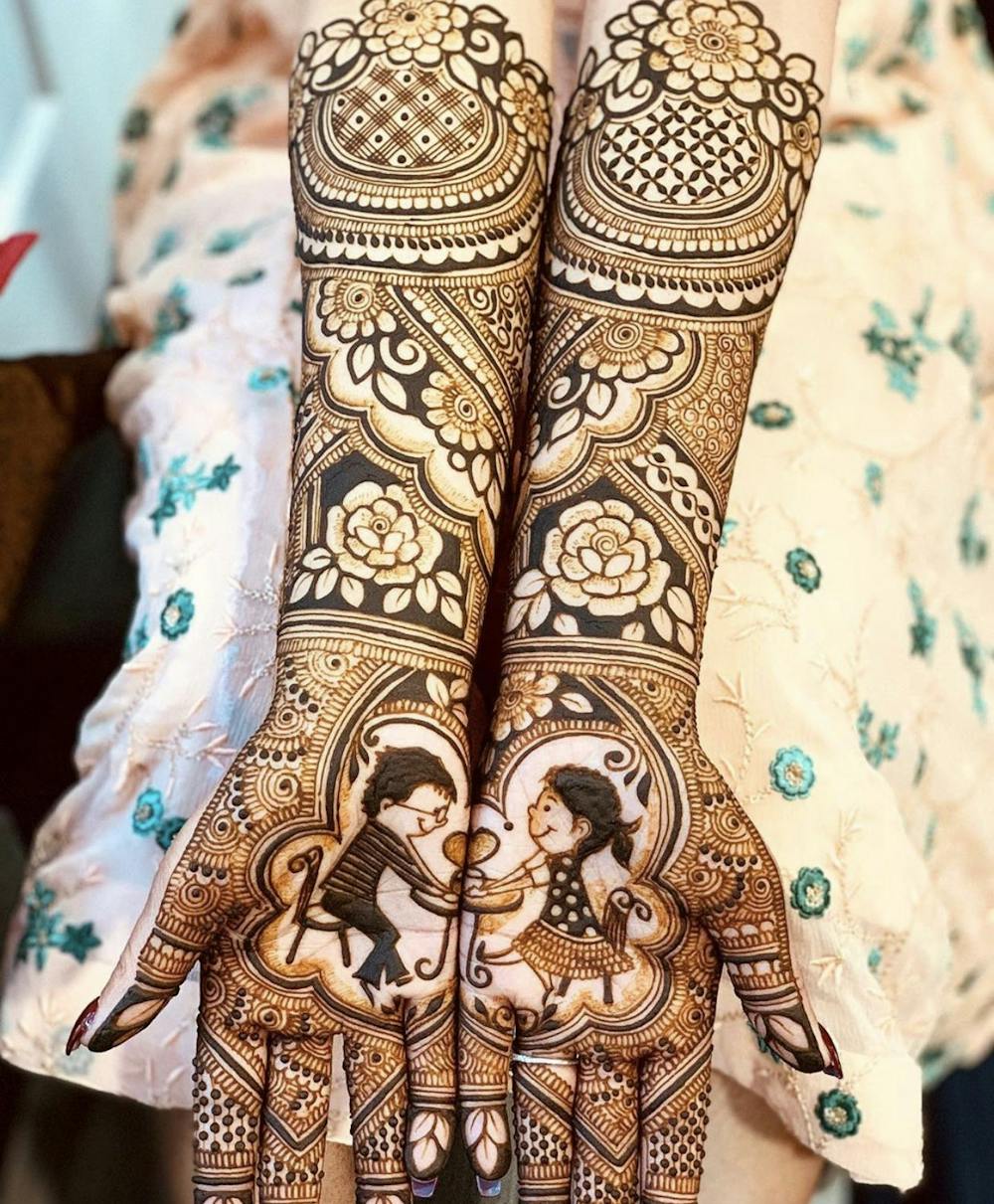 14. Portrait Mehndi Adds A Subtle Charm To Your Mehndi Look
A portrait mehndi design is a marvelous trend that helps you to make a style statement on your wedding day. You can choose any beautiful portrait that represents your personality. Designing a creative portrait on your hands will grab your audience's attention.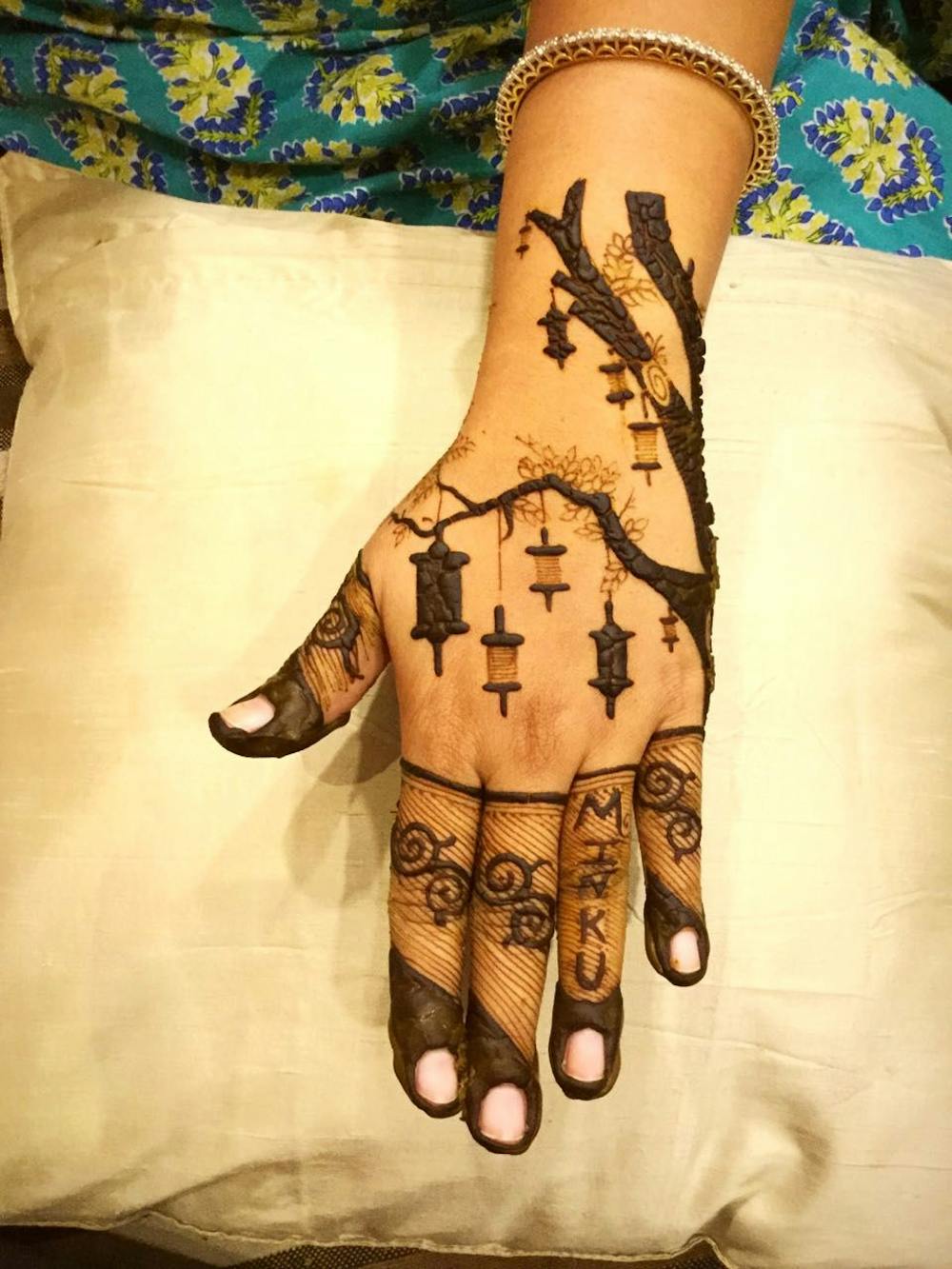 15. A Peacock Mehndi Is The Most Captivating Mehndi Designs For Brides
A peacock mehndi design is a charming and elegant design that is designed in the hands of an Indian bride for ages. The beautiful figure of the peacock motif makes your hands look gorgeous and attractive. This is the most creative mehndi design that you can choose for your mehndi function.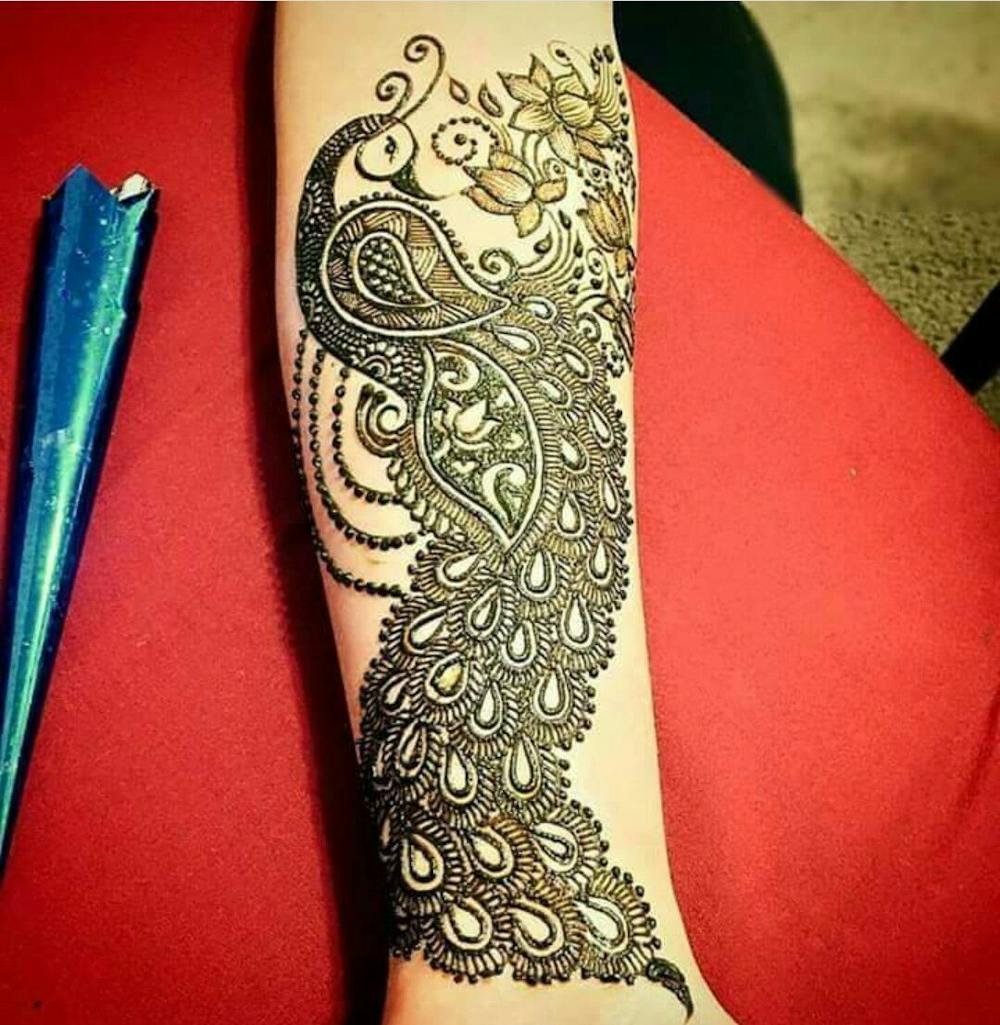 GET IN TOUCH
Let's Book a Session
News & Blog
Recent Articles
There is nothing more glamorous than smokey eye makeup. Check here some latest smokey eye makeup for bride that will love you speechless.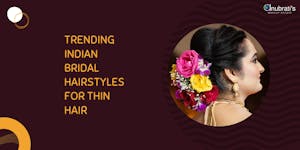 Looking for a bridal hairstyle for thin hair Indian bride? We've handpicked the best thin and stunning hairstyles to help you look gorgeous on your D-day.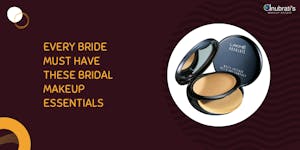 Wondering what things to include in your wedding makeup kit? We have curated a list of bridal makeup essential that can give you a perfect bridal look.