Attractive Chandan Art Design For Bengali Bride
Here is some bridal Chandan design that can complete the look of a beautiful Bengali bride. Scroll down to save the one that suits your style.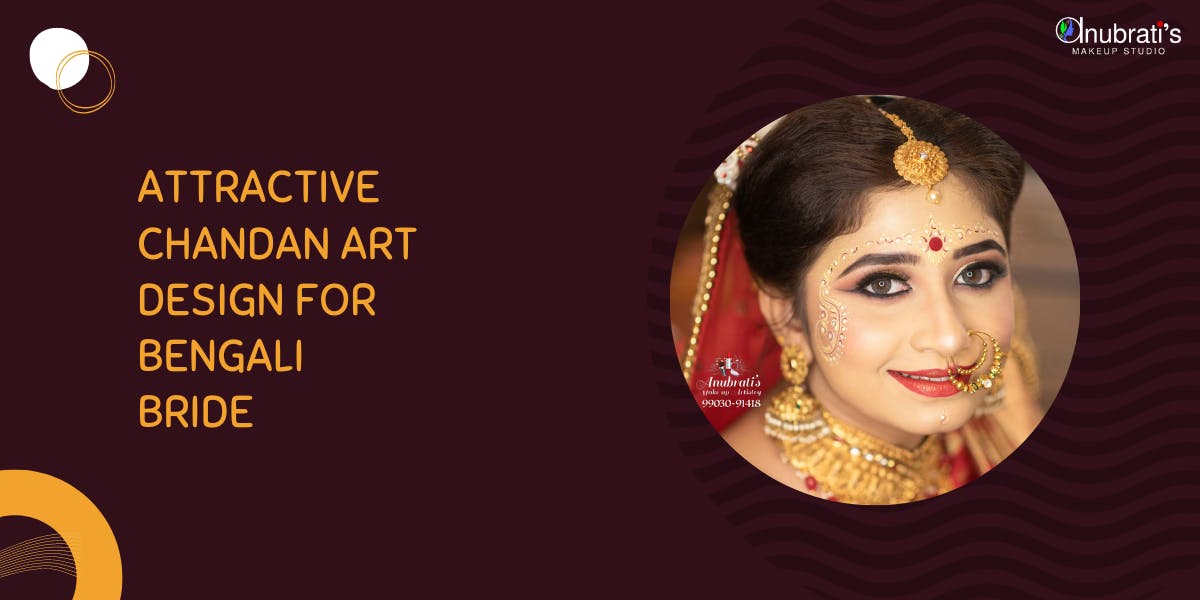 A bridal bindi is a symbol of auspiciousness and good fortune. In India, a bride who wears a bindi is blessed with long life, prosperity, and happiness. Every Indian bride wears this bridal accessory on their forehead. But again its appearance and style depend on its region. A small red dotted bindi can enhance your facial feature in the best way possible. But when it comes to a bindi of a Bengali bride, it appears more elaborate and artsy. Unlike another bindi, a Bengali bindi is designed of white sandalwood paste and kumkum. Many brides end up looking strange on their wedding day due to the worst bindi design. Designing a bridal Chandan bindi is a work of art, which needs a professional touch. Hence, you should always take the help of the best bridal makeup artist in Kolkata to get a gorgeous bridal look.
A bridal bindi has always served as an important part of the bride's solah shringaar. Here is a list of some attractive bridal chandan design for all Bengali brides. Take a glance at these bridal bindis and choose the one that goes well with your lavish banarasi.
1. A Bridal Chandan Bindi Down To The Cheek
Whenever we imagine a look of a Bengali bride the first image that appears in our mind is the classic Chandan art. Isn't this bride looking too gorgeous in her luxurious Bengali saree? She has donned a wonderful Chandan design which is spreading down to the cheek. This is the most traditional style of Bengali bridal bindi design.
Recommended: Stunning And Elegant Bridal Makeup Look For Reception
2. Fusion Of Red & White Bindi Design
This pretty bride has contrasted her bindi design with her magenta banarasi. Including bold colors like violet, blue, and green in the Chandan art is the latest trend introduced by talented makeup artist Kolkata. Such a beautiful bindi design is perfect for bold bridal makeup.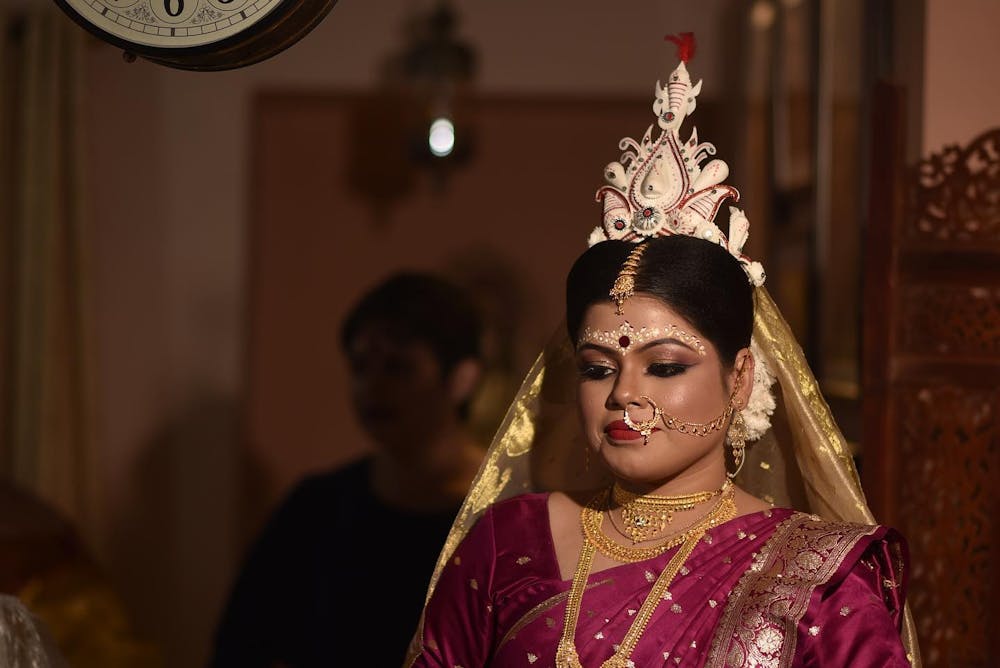 Read More: Top 15 Beautiful Mehndi Design Ideas For Brides
3. An Attractive Kalka Art
How can we miss the most beautiful red and white bridal bindi? The intricate detail of her Chandan art is adding a glam factor to her glossy bridal look. Her rosy red lips are adding more charm to the exquisite bindi design.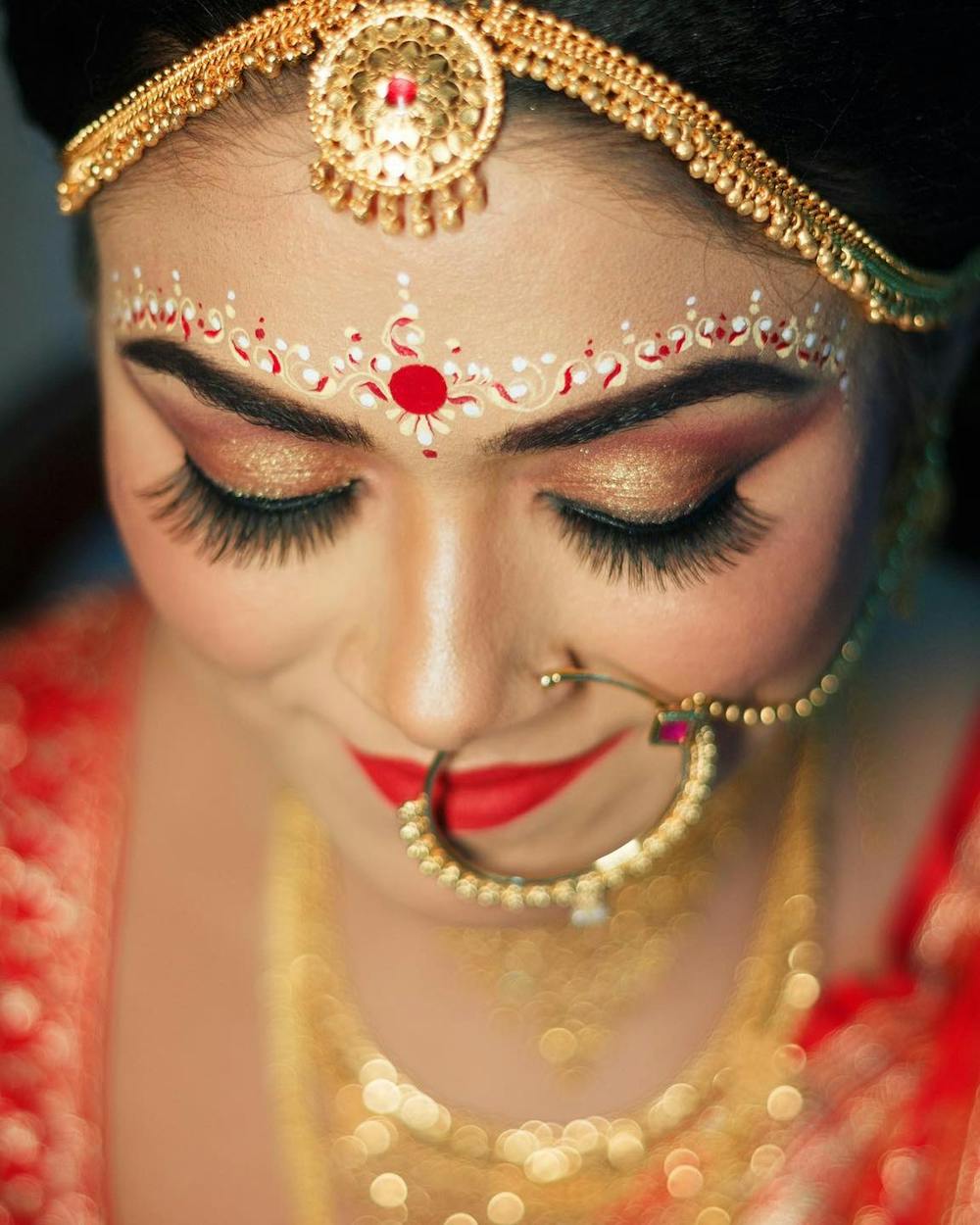 See More: Top 12 Beautiful Bridal Hairstyle For Wedding Reception
4.. Leafy Vines In Bridal Chandan Design
If there is any Chandan bindi design that outshines all other bindis based on its extravagant style then it has to be this leafy vine. This chandan design on forehead looks like a true work of art. It is better for the bride who has a small forehead.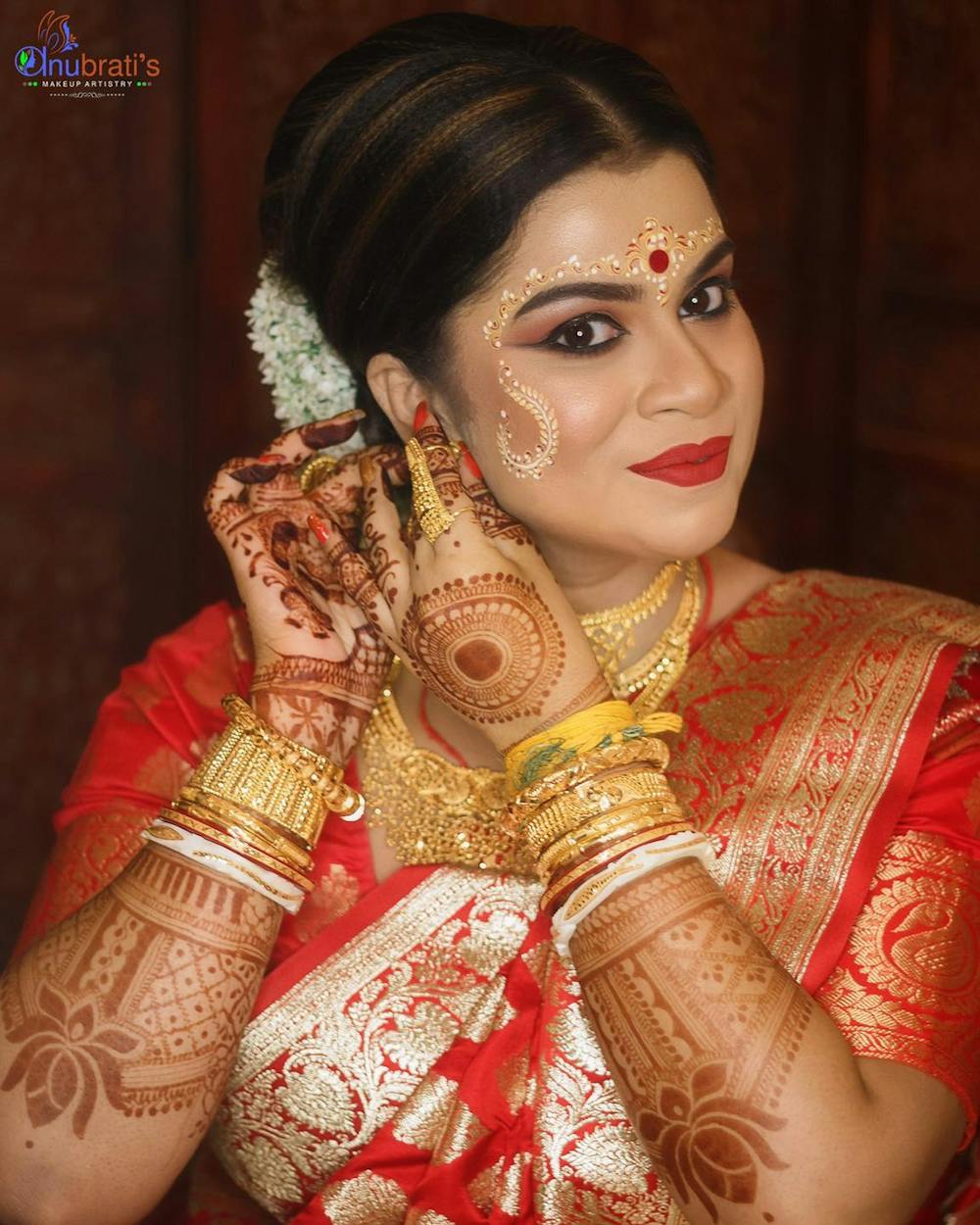 5. A Rhombus Shape Bindi Design
Are you looking for a modern bengali bridal forehead cahndan design? Then this rhombus shape bridal bindi is the perfect choice for you. Her bindi made in the center of the forehead is making her facial features more attractive.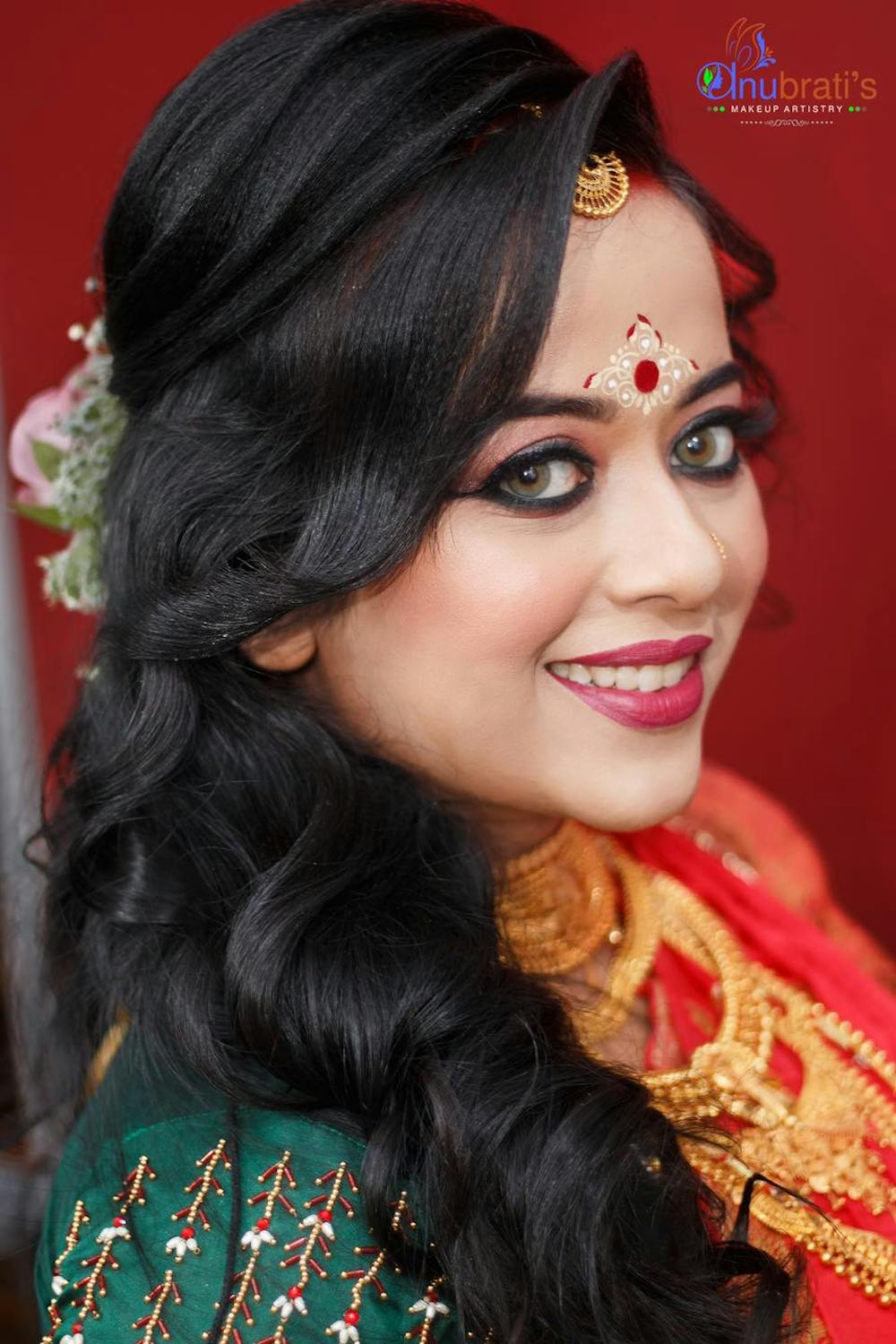 6. A Swirly Bridal Chandan Art
This bridal bindi is a true example of exquisite art. Not every makeup artist is capable to create such an intricate bindi design. Its creative design has added a touch of glam to her bridal look. This bridal bindi is the perfect balance between her dreamy eyes and bridal makeup.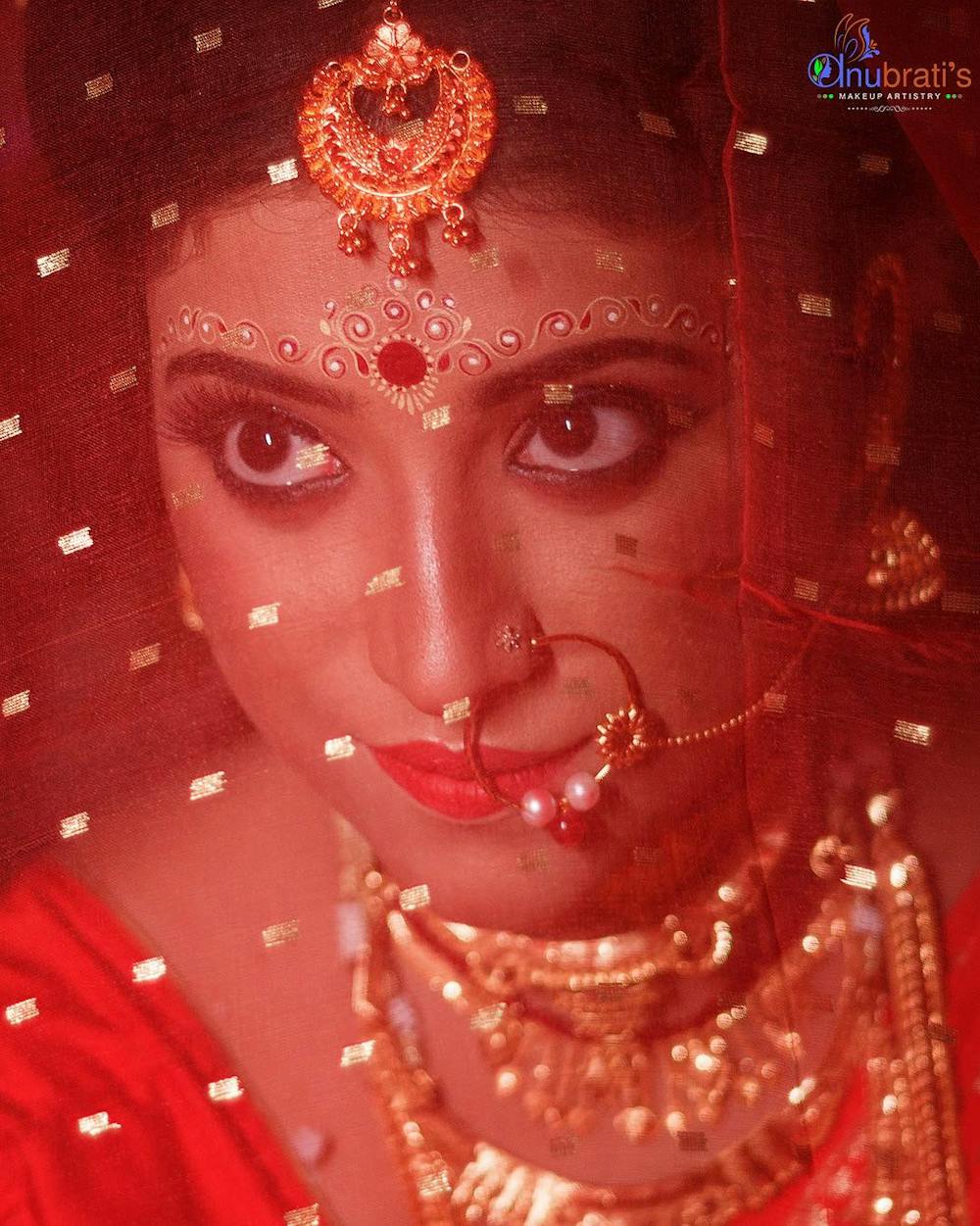 7. A Creative Chandan Art Design
This Chandan art differs from the other bridal bindi because of its curvy lines. The curvy patterns stretched till the end of her eyebrows giving her a pretty bridal look. Her red and white bridal bindi design is enhancing her stunning bridal mukut.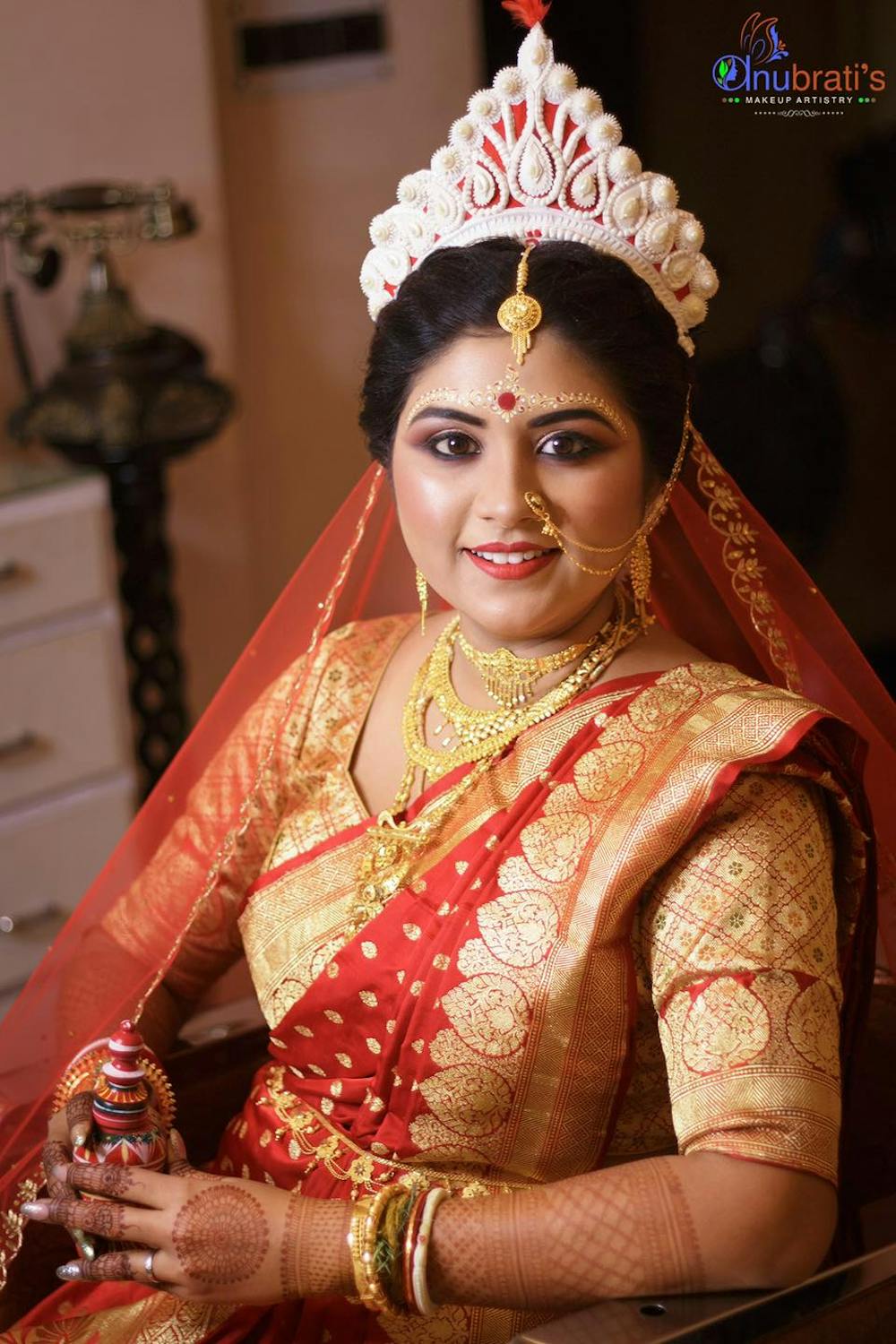 8. An Elaborate Bindi Design
This bindi art is suitable for brides who want to add some drama to their wedding look. The astounding lotus patterns in her bindi design are something truly exceptional. This kind of fancy design amps up your facial features and makes you look like an eternal beauty.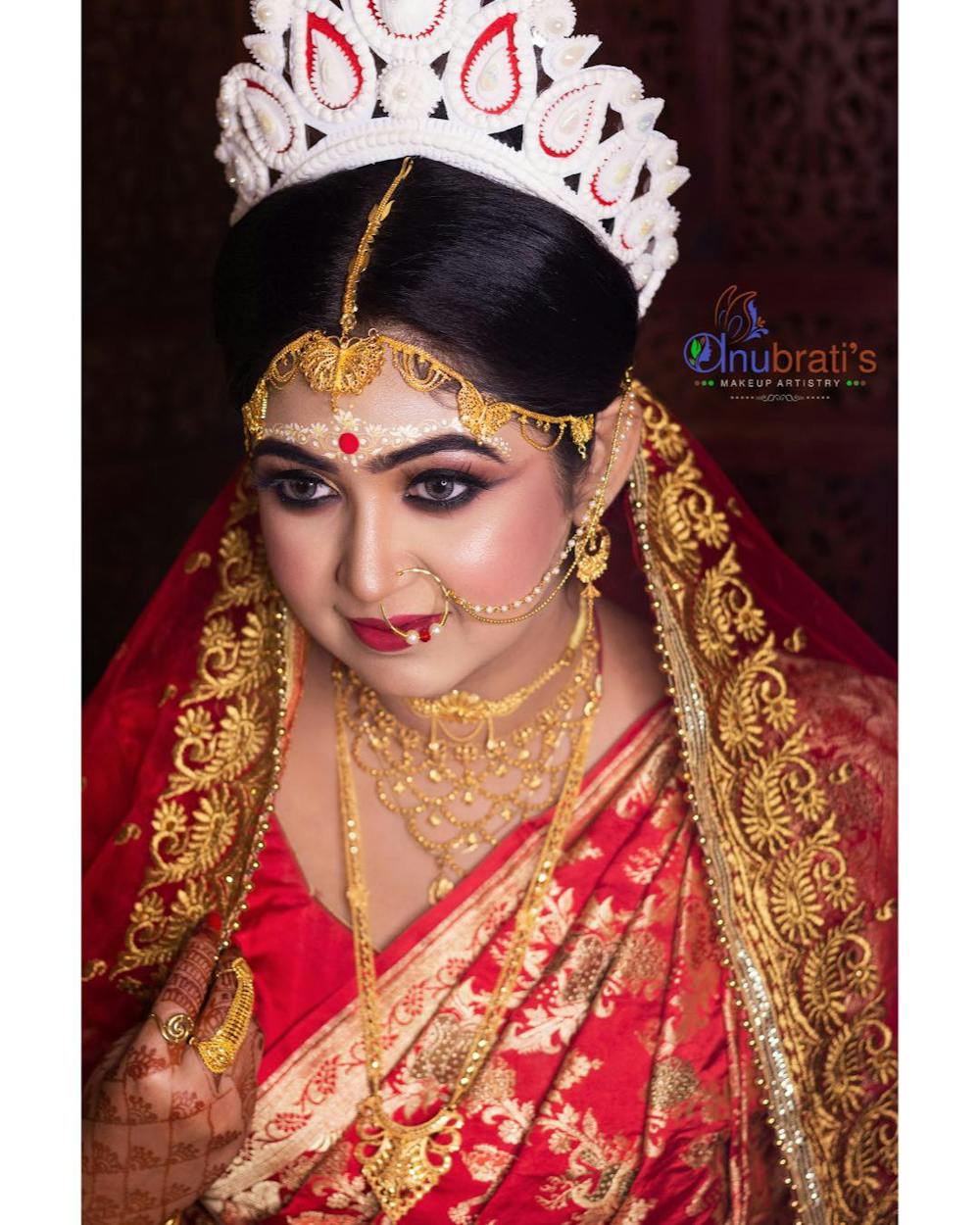 9. An Eye-Catchy Chandan Design
The intricate detailing of this Chandan design can make you a show-stopper bride. Her attractive eyes and red lips is adding more beauty to her wedding look. She posed like a coy bride in front of the camera to capture her spectacular bridal look.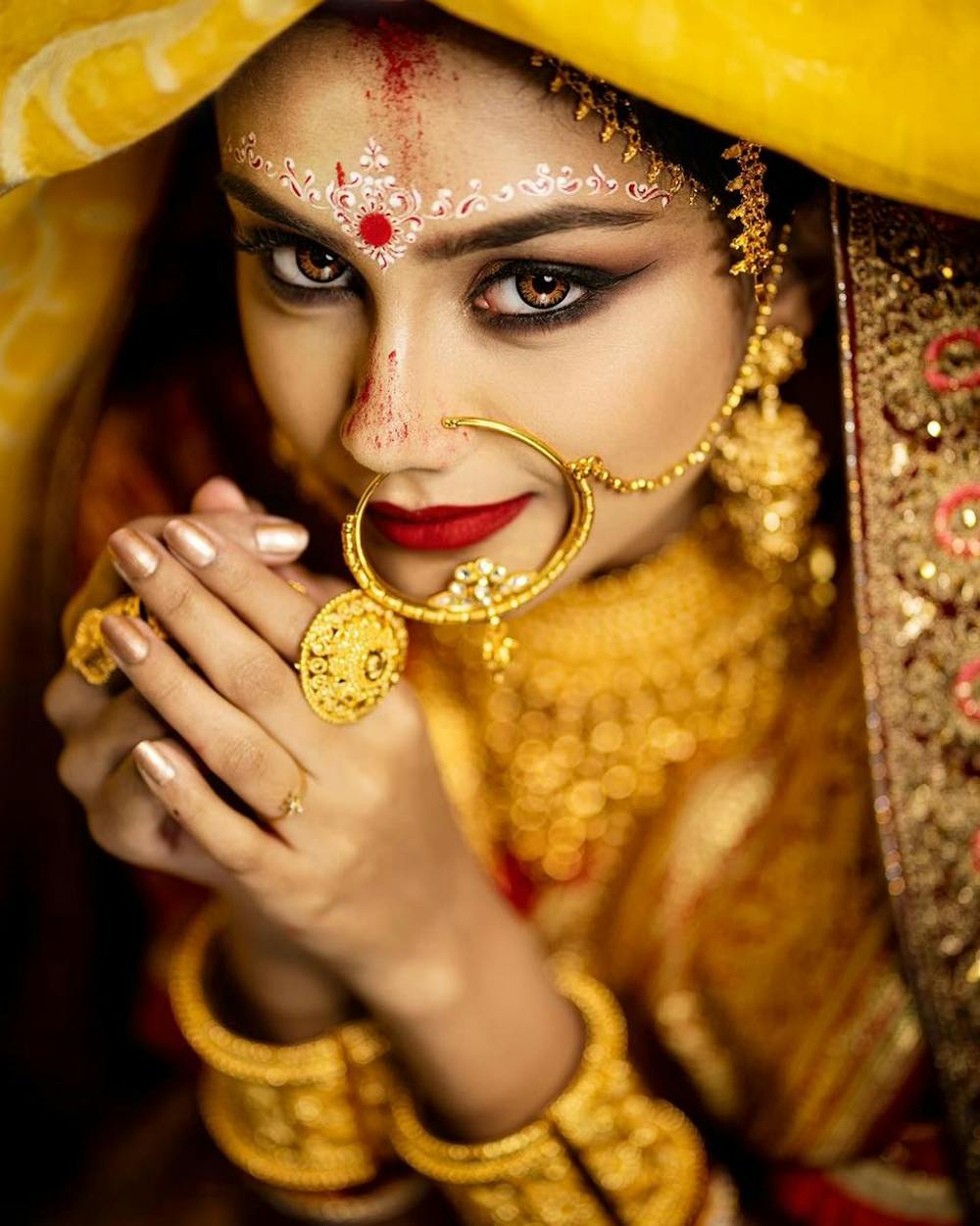 10. Simplistic Bindi For Beautiful Brides
This simple chandan design is a good choice for all those brides who love simplicity. Her center-focused bindi design is amazing and beautiful. The fusion of pink and white color is making a beautiful contrast with her gorgeous saree and blouse. Her smokey and shimmery eyes are revealing a lot about her beautiful personality.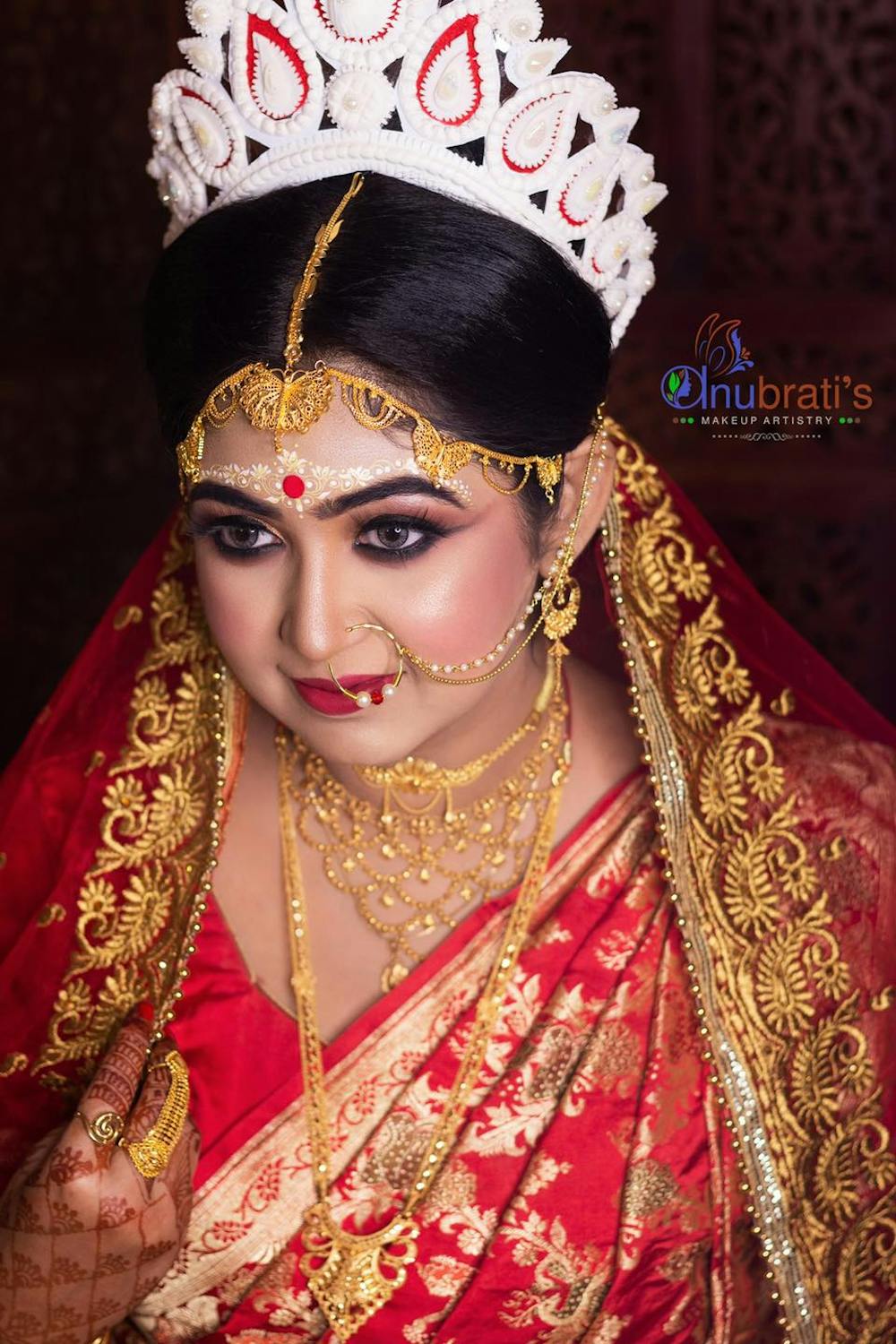 11. A Centre-Focused Chandan Design For Bengali Bride
Another beautiful center-focused Chandan art that might interest you. The wonderful blend of red and golden hue in her bindi design is contrasted with her luxurious saree. She has worn a golden tiara to complement the gorgeous saree and her glossy eyes.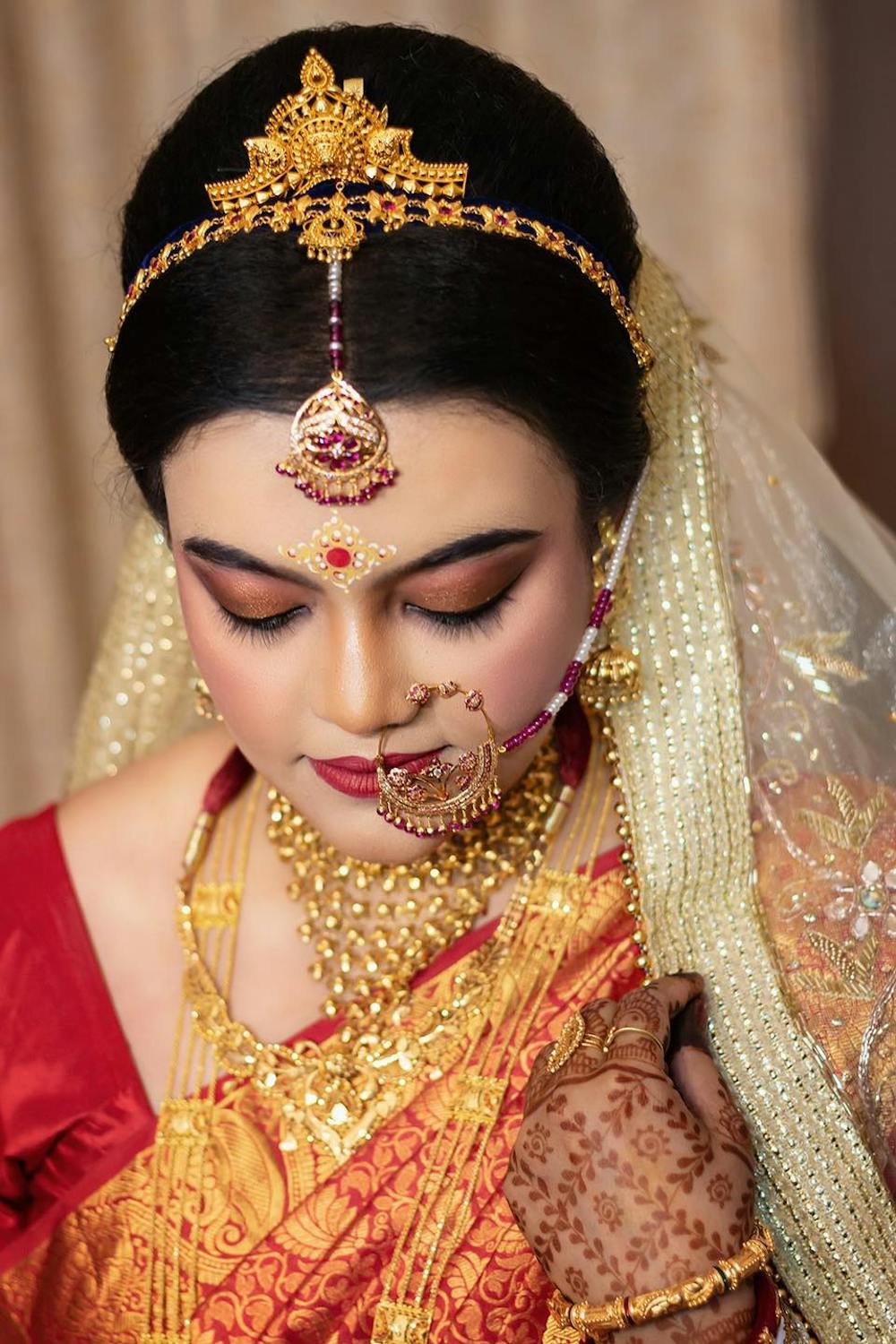 12. Dainty Dots For A Striking Bridal Look
Remember this beautiful Chandan art design? Lots of celebrities like Aishwarya Rai, and Bipasha Basu has opted for this dotted bindi. The combination of tiny swirls and dots gives you a neat look. You can choose nude makeup for such a simplistic bindi design.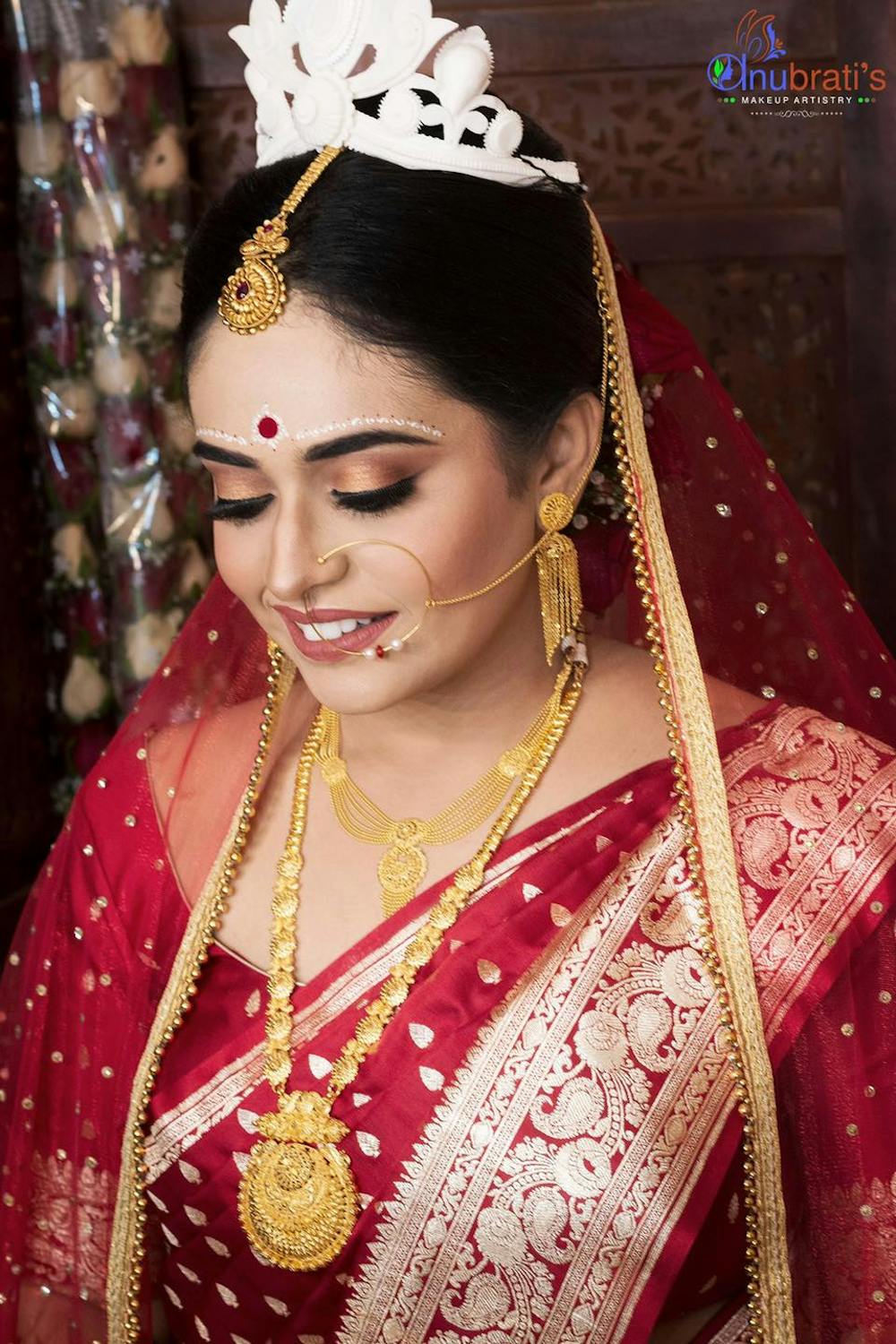 13. Dramatic Bindi For Kohl Eyes
Look at this wonderful Chandan bindi art. Her small red bindi with creative Chandan design on both sides is providing her an alluring look. Her shimmery and pointed eyes is adding a definition of beauty to her wedding look.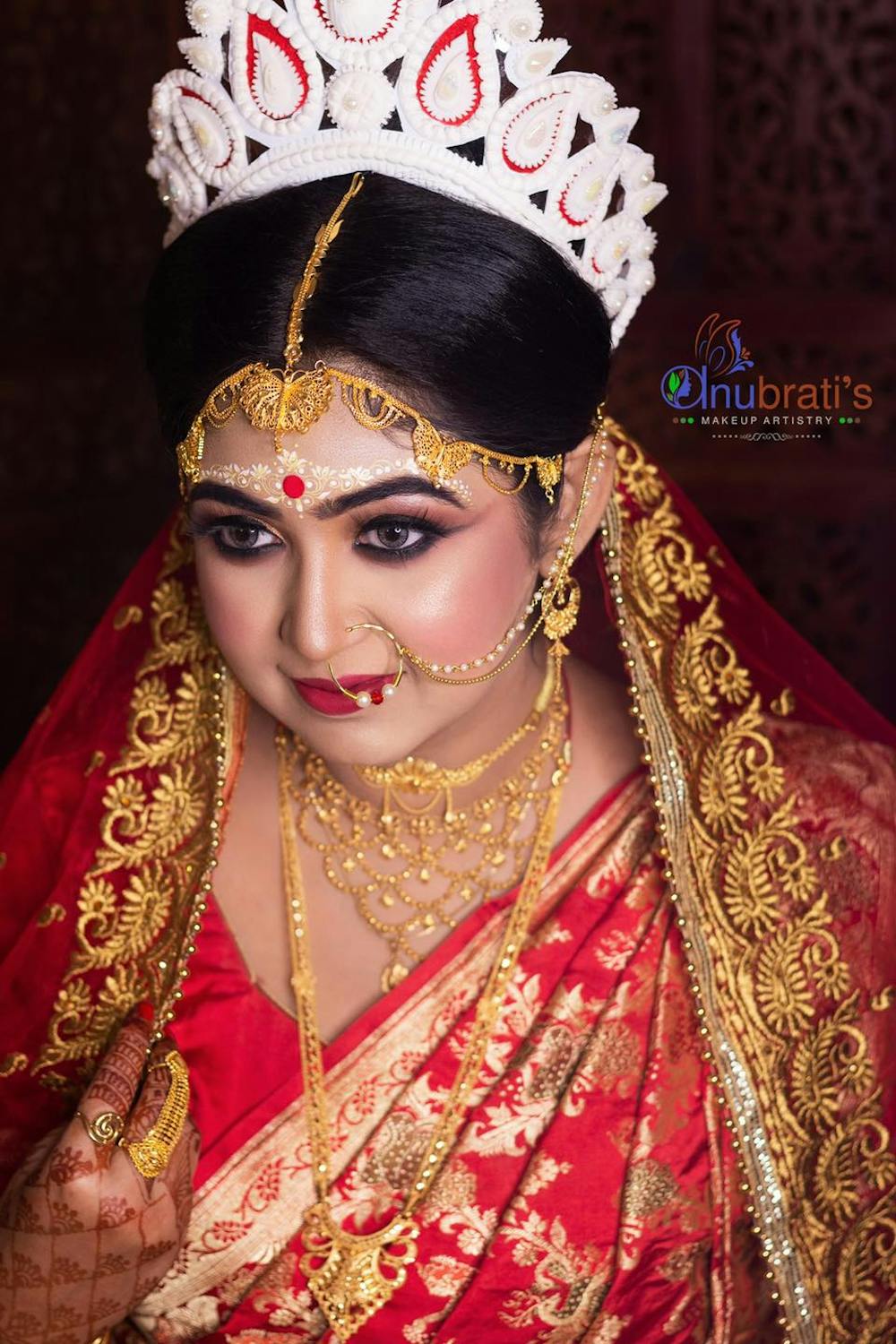 14. Breathtaking Bindi For An Offbeat Look
How breathtaking this beautiful Chandan bindi design looks in the pictures? This expressive Kalka art contrasted with her stunning wedding saree looks amazing. Her highlighted cheeks and red lips are some extra attributes that is making her an Oti Sundari Bengali bride.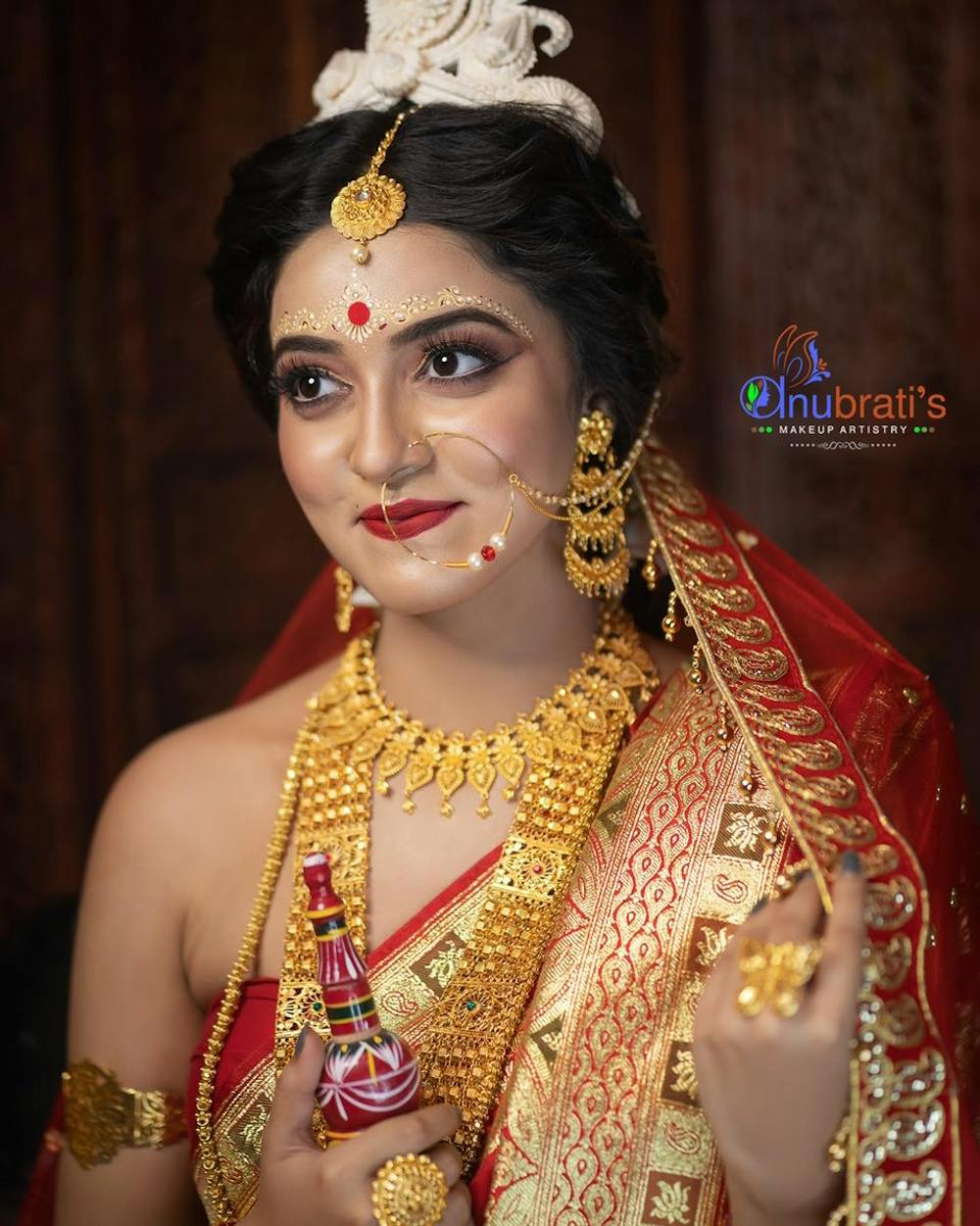 15. A Flawless Bridal Bindi Design
Take a look at this fantastic bridal bindi. A medium size round bindi with swirl patterns looks eye catchy and wonderful. The elaborate extension of a creative bindi can make you look like the most beautiful bride.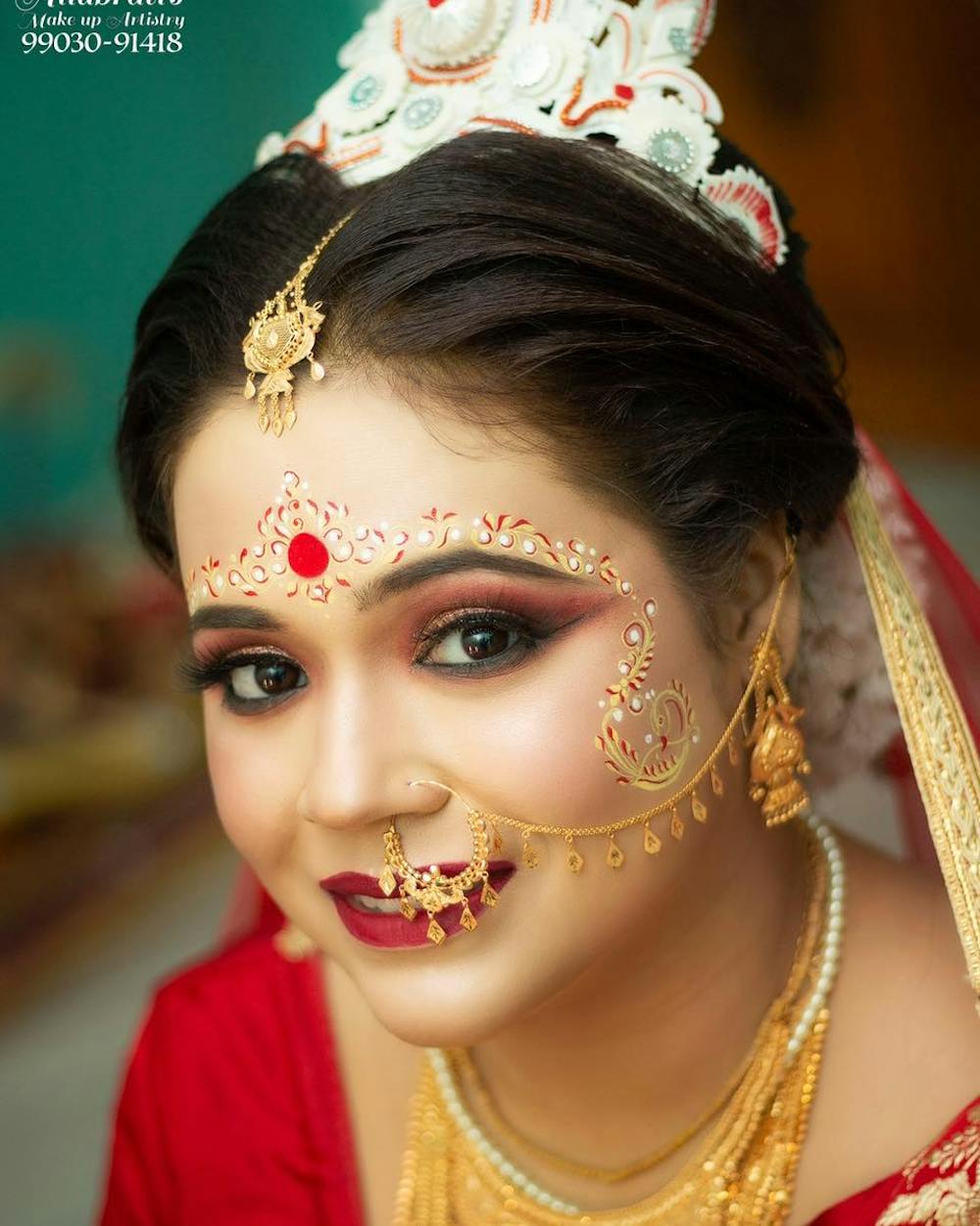 16. A Hint Of Gold In Bridal Chandan Design
How about adding a hint of gold to your Chandan bindi design? This bridal look which is complementing the gorgeous red and gold banarasi. Her glittery Chandan art and eyes are quite popular choices among Bengali brides.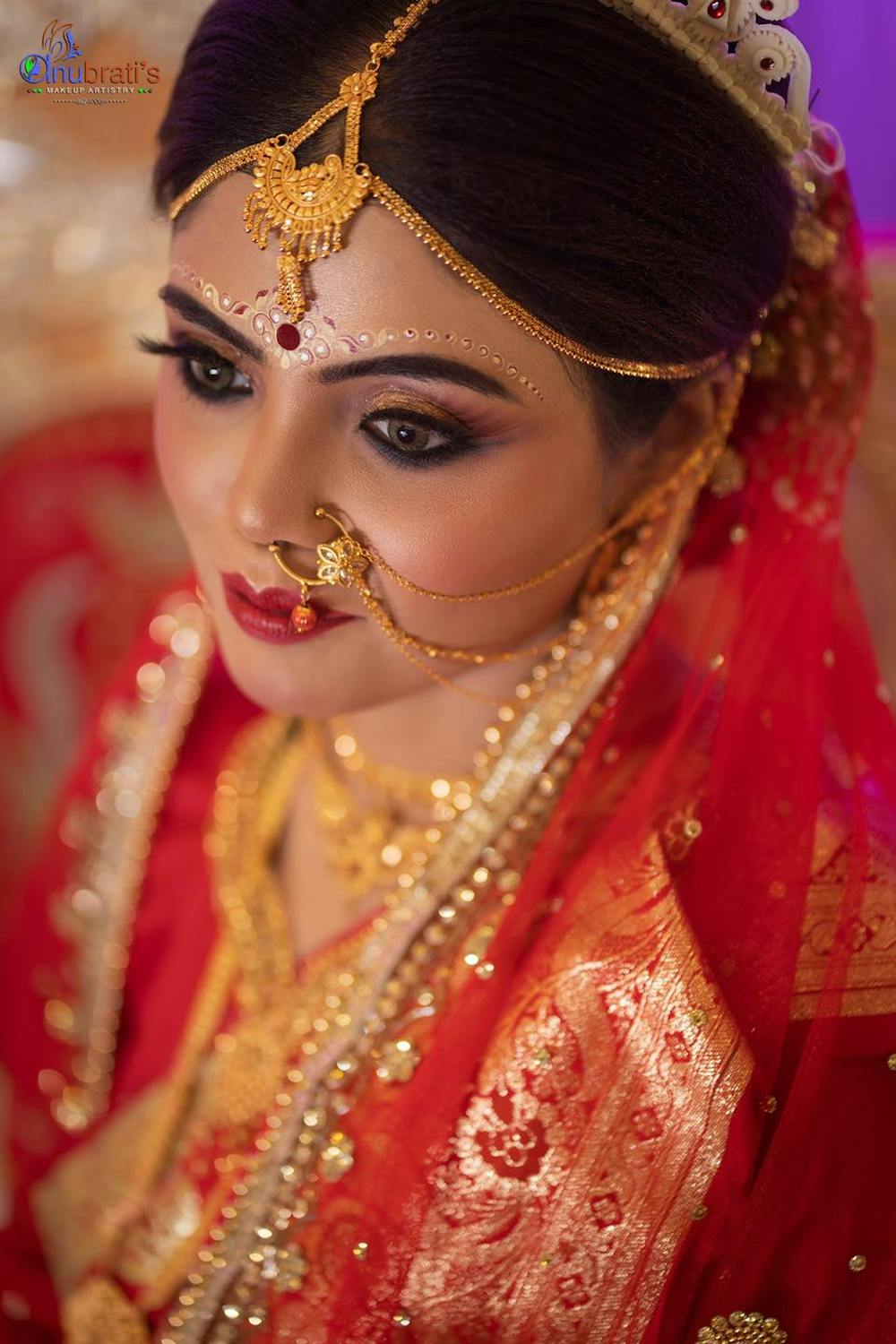 GET IN TOUCH
Let's Book a Session
News & Blog
Recent Articles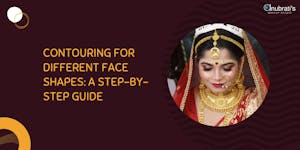 Learn how to contour for different face shapes with our step-by-step guide. Enhance your features and slay any makeup look.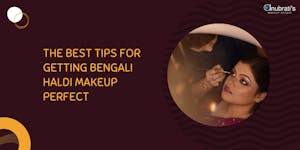 Transform your look with Bengali Haldi makeup, a unique blend of vibrant hues and modern style. Read this blog to enhance your beauty with our expert tips.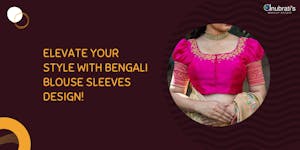 Here is a curated list of Bengali blouse sleeves design for all beautiful brides out there. All eyes will be on you with these trending blouse designs.