Top 12 Beautiful Bridal Hairstyle For Wedding Reception
Bridal hairstyle exudes a special charm. Here we've listed 11+ bridal hairstyle for wedding reception that will leave everyone spellbound with your beauty.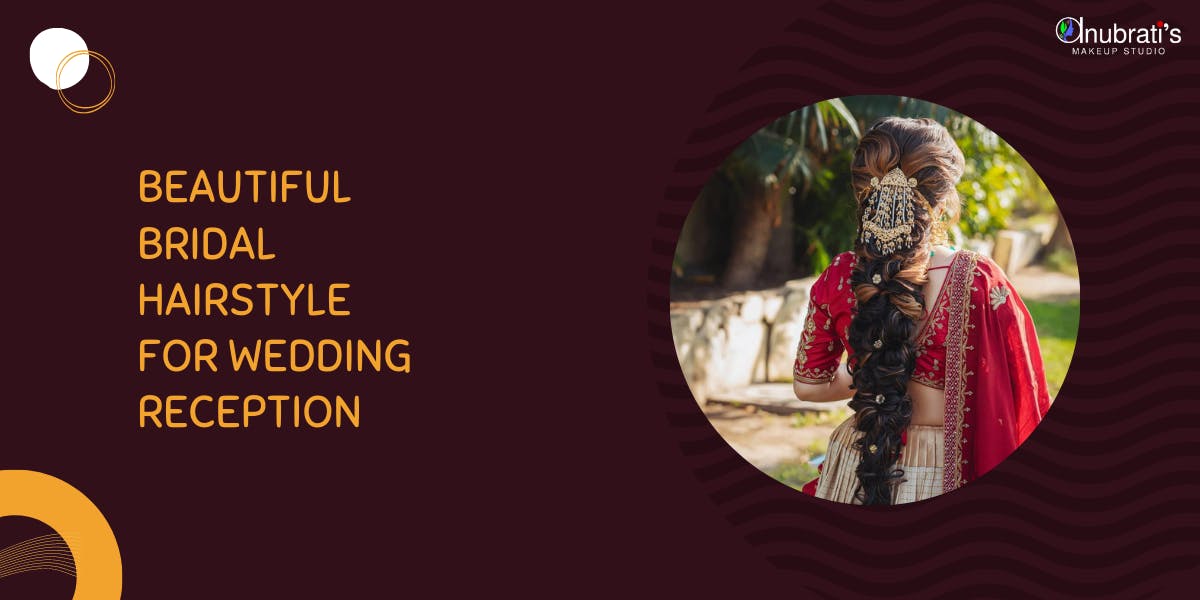 Every girl dreams of looking at the most gorgeous bride on their wedding day as well as at the reception. The wedding reception let the bride meet everyone from her husband's family. You can spend several hours picking up the perfect outfit, and jewelry for your reception day. But all these bridal elements will look worthless without a stunning bridal hairstyle. A wedding outfit worn with a perfect hairstyle can amp up the beauty of your bridal look. A stylish hair bun or braid can add a glam factor to your reception day look. Brides often get confused about choosing the correct hairstyle. There are many stunning hairstyles available online which makes them confused to choose the best one. Wouldn't it be easier if you could get all the latest bridal styles in one place? To make your search easier, we've curated a list of the top 12 bridal hairstyle for wedding reception that will make you the most pretty bride. Read this blog on bridal hairstyle ideas shared by the professional makeup artist kolkata to find the perfect hairstyle.
Follow these tips for pre-bridal hair care to get shiny and luxurious presses on your wedding day.
1. Follow A Healthy Diet
A diet containing Vitamin B12, Omega3 Fatty-acids, Zink, Vitamin C & E is good for hair growth. So make sure to include some food that is high in the above-mentioned nutrients.
2. Say No To Heat Treatments
Avoid using hair dryers, or straighteners on hair which can make your hair dry and dull.
3. Get A Hot Oil Therapy
Oiling your hair using coconut oil can give you a lustrous amount of black and shiny hair.
4. Stay Hydrated
Drinking 8 to 10 glasses of water daily can prevent dry scalp and dandruff problems.
1. Half Tied Hairstyle For Bridal Reception
Half-tied hairstyle has emerged as the latest fashion trend among the Bengali brides. This half up and half down hairstyle adorned with pretty flowers helps brides to make a major statement at their reception party. This beautiful half-tied hairstyle with a cascade of curls is adding a glam factor to her bridal look.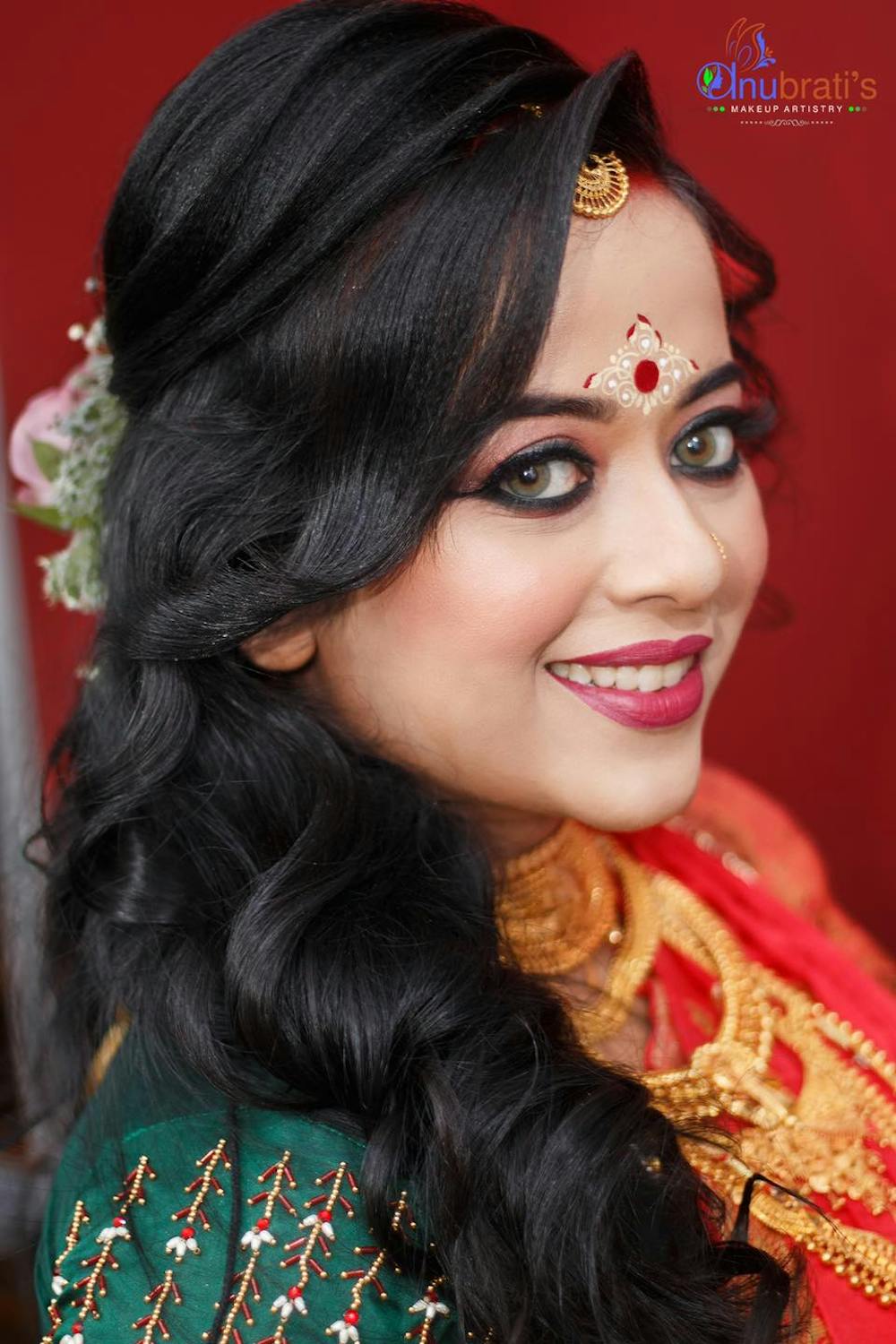 Recommended: Simple Bengali Bridal Makeup Tips To Look Gorgeous
2. A Floral Bun Is The Best Hairstyle For Wedding
A floral bun hairstyle is not only good for a reception ceremony but also an ideal choice for pre-wedding functions. An elegant bun adorned with gorgeous flowers can add a timeless appeal to your post-wedding look. Hire a top makeup artist in kolkata to design the most beautiful floral bun for your special event.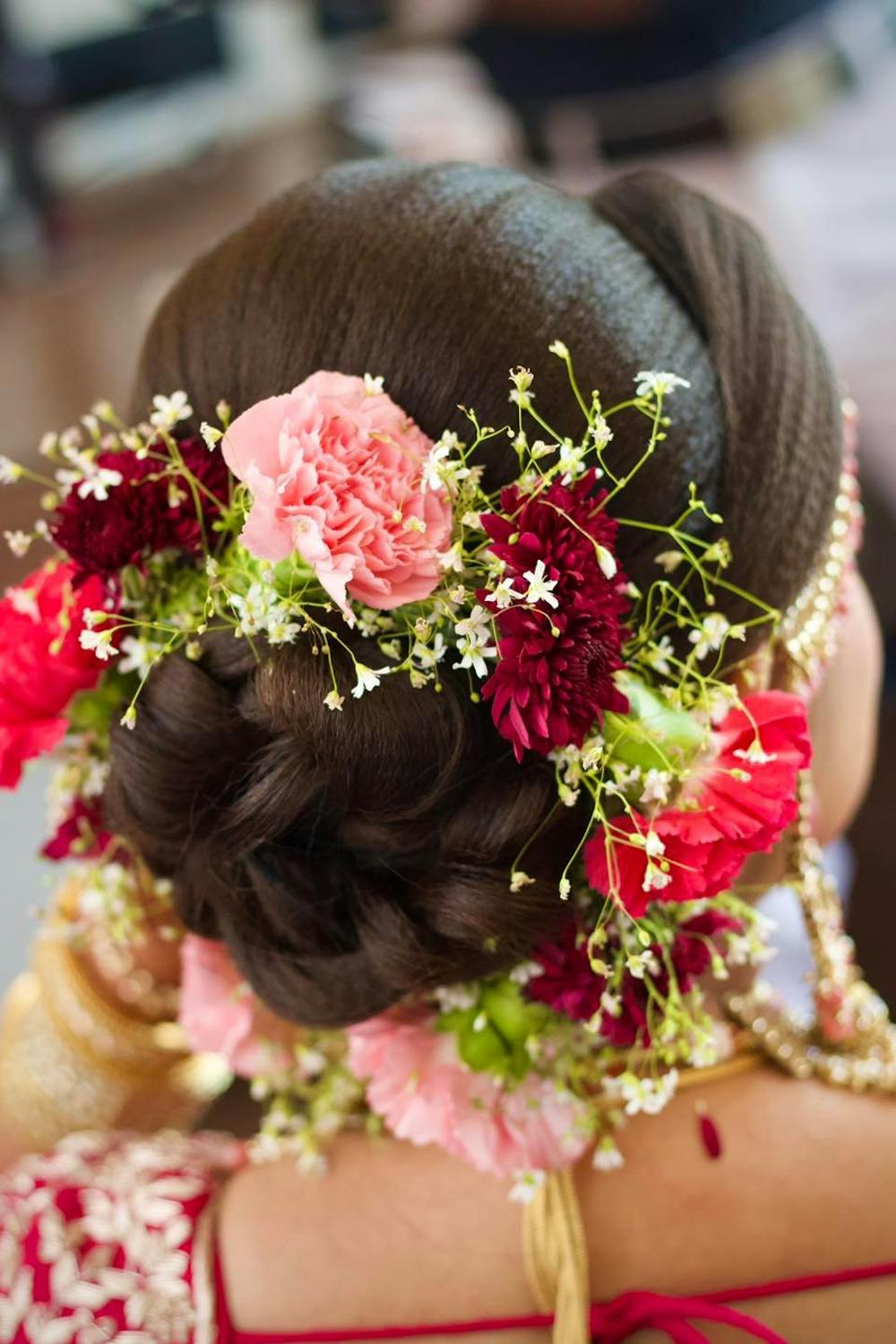 Must Read: Why Should You Hire A Professional Makeup Artist For Your Wedding?
3. Mid Parted Bun Is Perfect For Minimal Brides
When it comes to being the most elegant bride, a mid parted bun with floral gajra is the best match. A mid parted bun is a popular hairstyle for reception function that can offer you a special charm. This simple hairstyle helps the bride look elegant and subtle.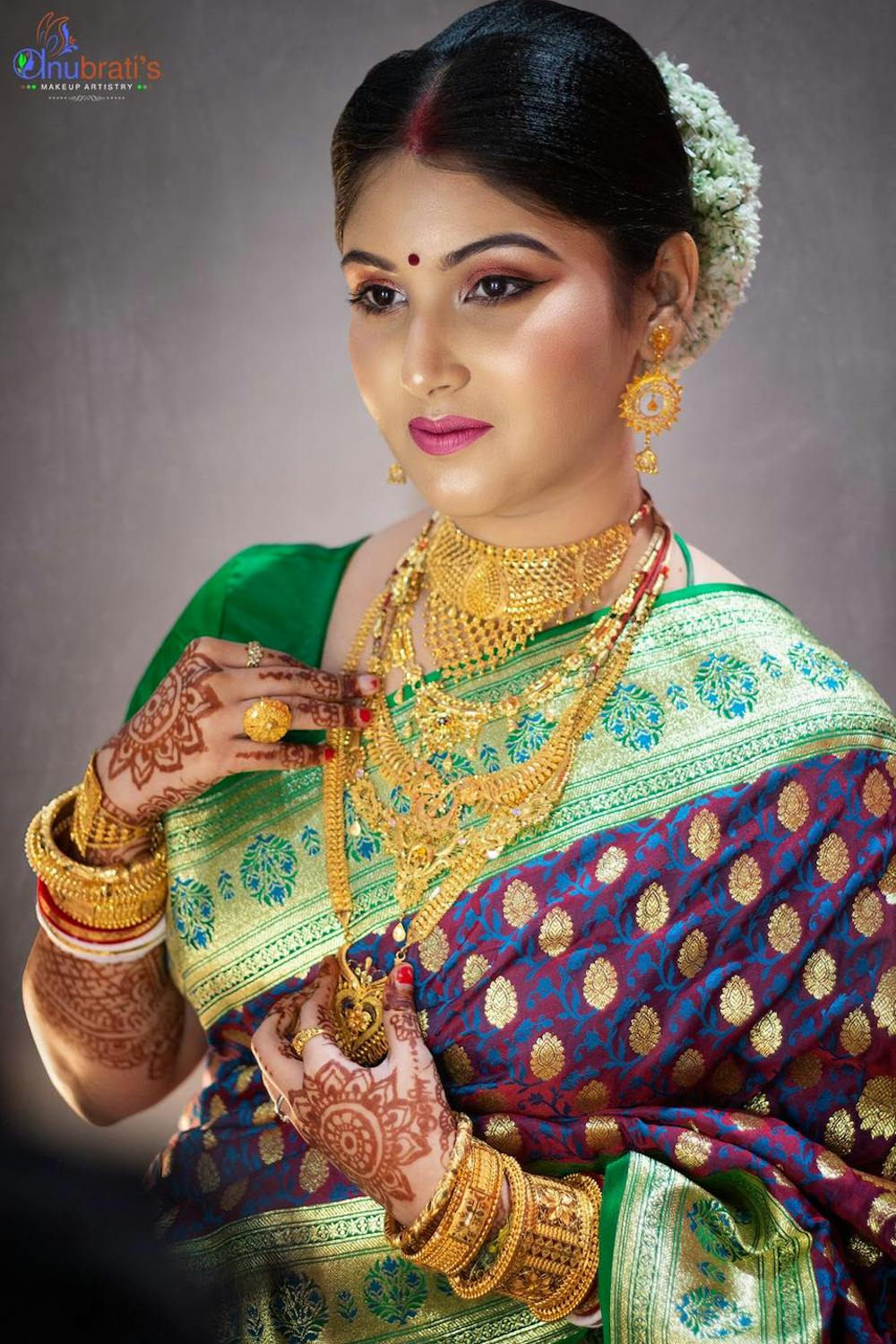 4. Side Parted Bun Is A Glamorous Bridal Hairstyle For Wedding Reception
A side bun is a classy choice to amp up the beauty of your bridal makeup. This gorgeous bride's elegant side bun with pretty flowers to gives a dramatic effect. Her makeup artist has added some wavy volumes at the front to make it an eye catchy hairstyle. Consult the best bridal makeup artist in kolkata to be the most captivating bride.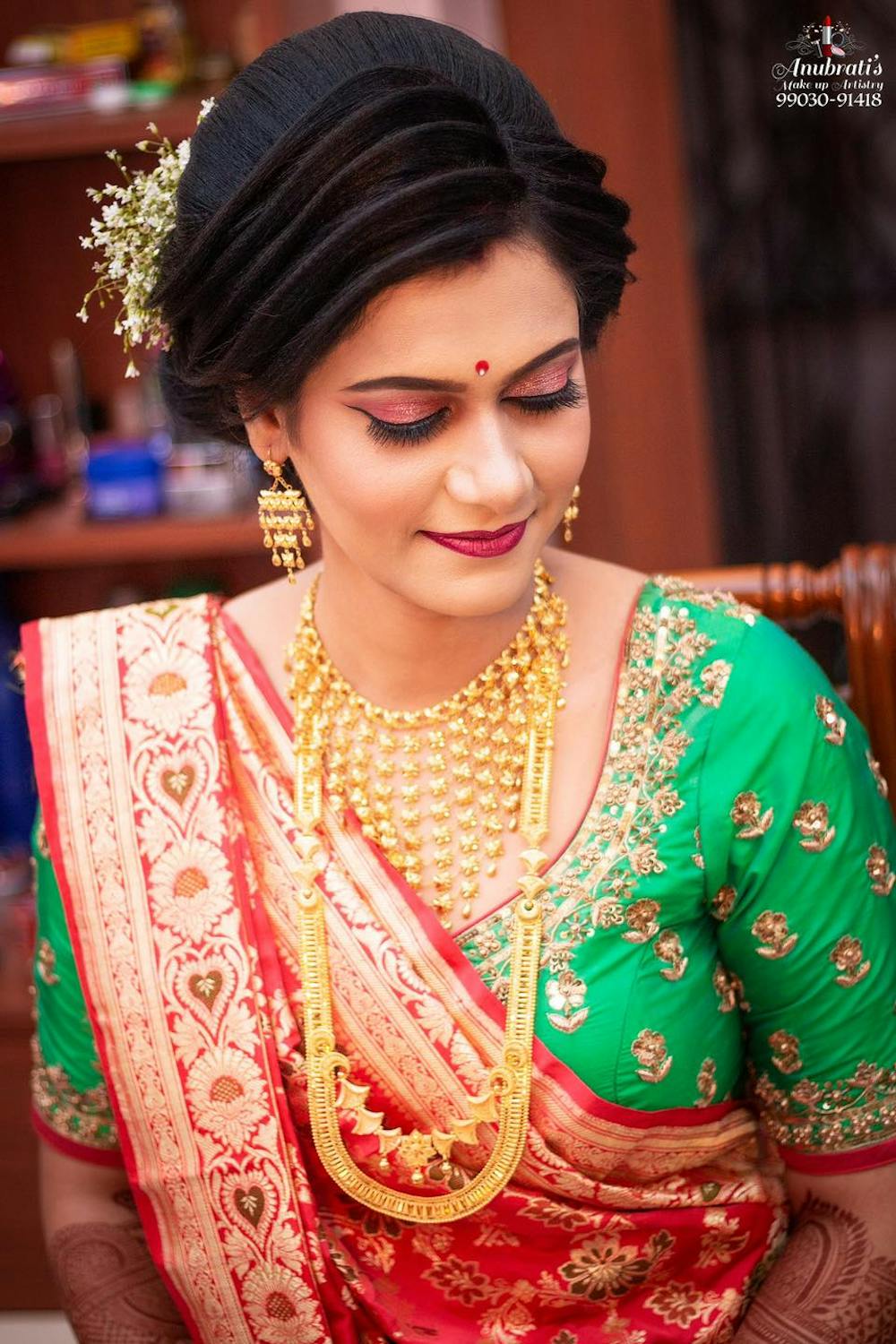 5. Stylish Wavy Bun For Unconventional Brides
A wavy bun is the most glamorous hairstyle that is a perfect choice for a grand reception ceremony. This bridal hairstyle for reception party can help you make a style statement. You can adorn it with a classy mang tikka to create an alluring look.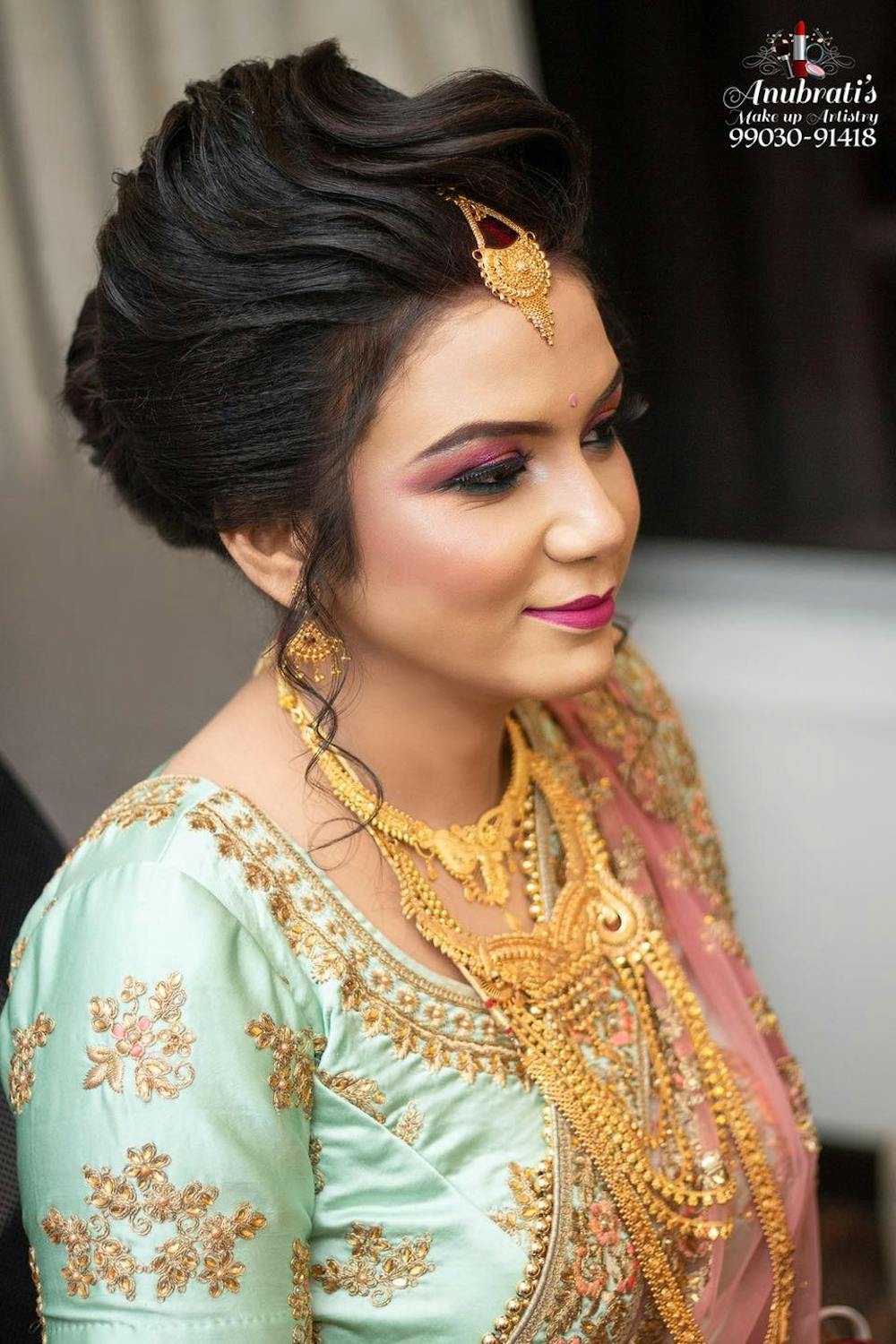 6. A Retro-Style Bun Reminds Us Of Vintage Era
Nowadays Bengali brides are choosing a retro hairstyle for their reception ceremony. A side swept bun looks perfect when paired with a beautiful gown or a gorgeous silk saree. This retro-style bridal bun can offer you a dignified look at your special event.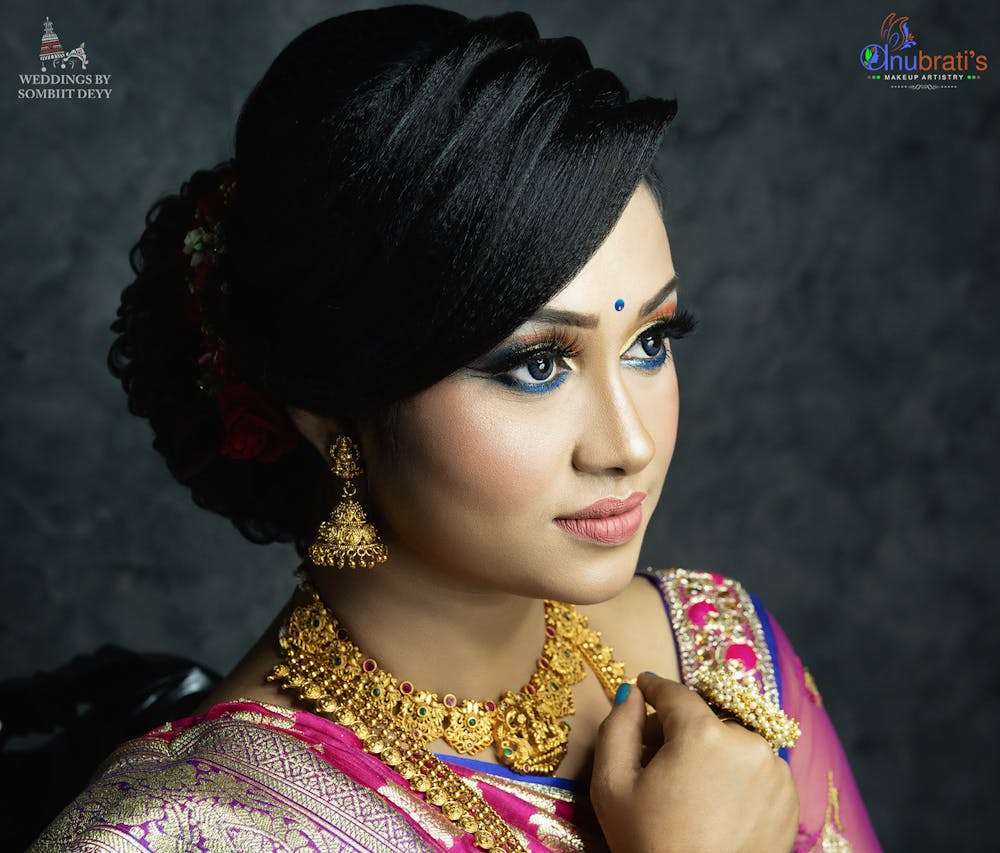 7. Charming Floral Braids Is The Most Elegant Reception Bridal Hairstyles
Give your boring braid a twist with a super charming look. This beautiful hairstyle for reception party gives you an enchanting look. It looks more pretty with a floral lehenga in pastel shades.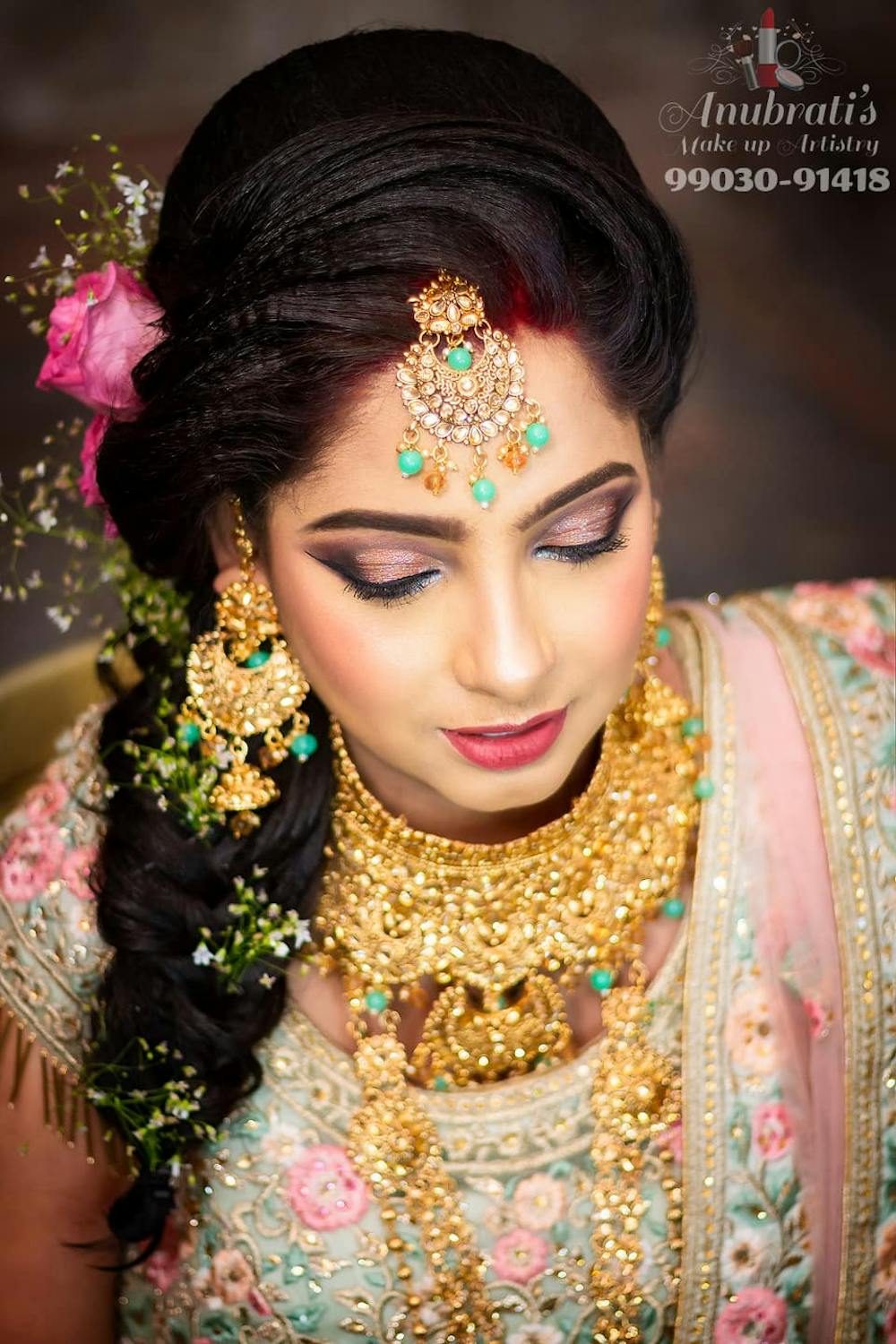 8. An Open Curly Locks Suits A Confident Personality
Open hairstyles are the best hairstyle for marriage function. This hassle-free hairstyle is a time savior option. The beautiful curls if left open can provide you a drop-dead gorgeous look in your post-wedding function. This bride has got all her curly hair towards the right side of her shoulder to look more beautiful in her wedding pictures.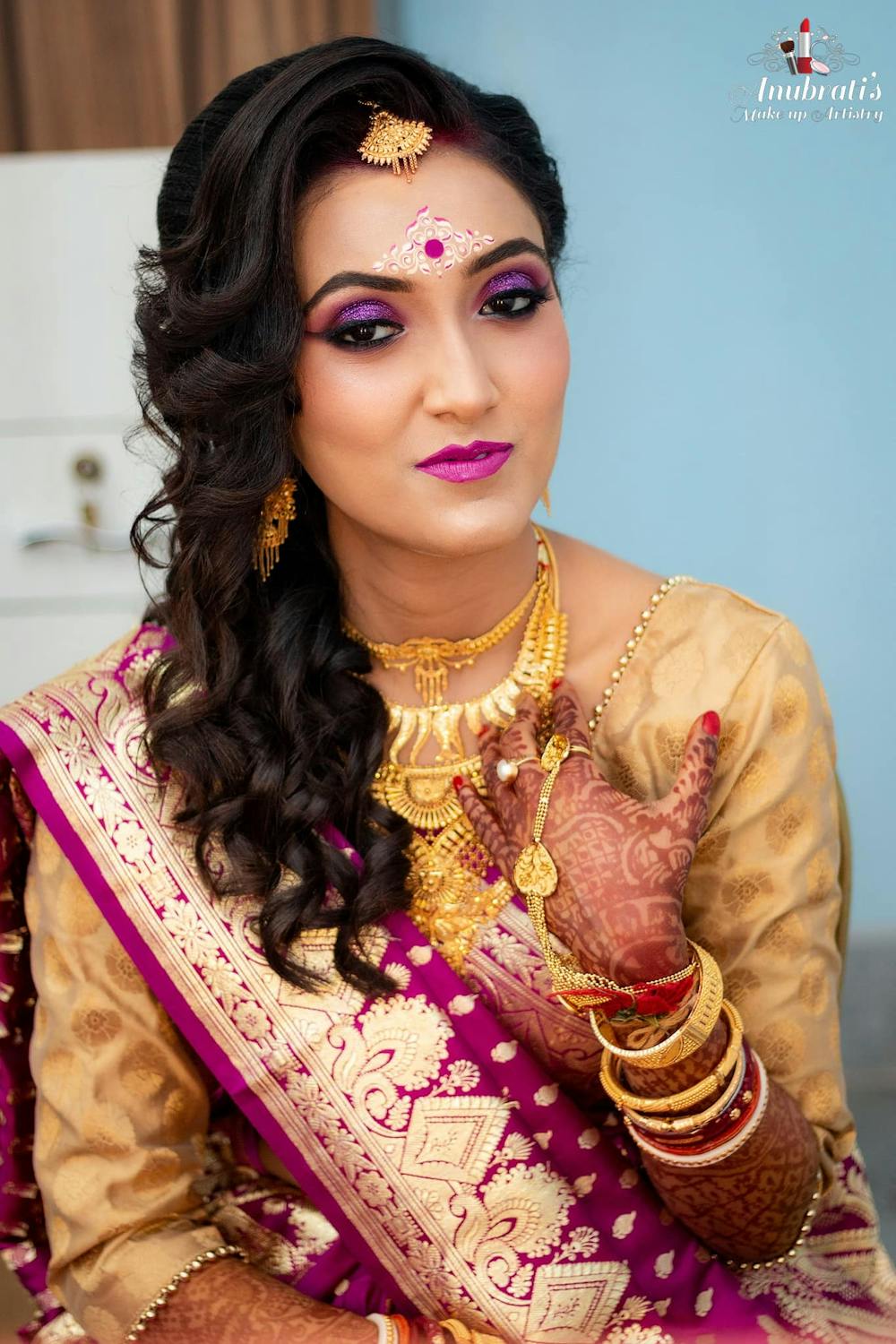 9. Beautiful Rose Bun Offers A Special Charm
The next hairstyle on this list is perfect for brides who are great rose lovers. Instead of using fresh flowers in the hair bun, here the makeup artist has turned her entire bun into a beautiful bouquet of roses. This is one of the most captivating hairstyles for reception bride that we have spotted.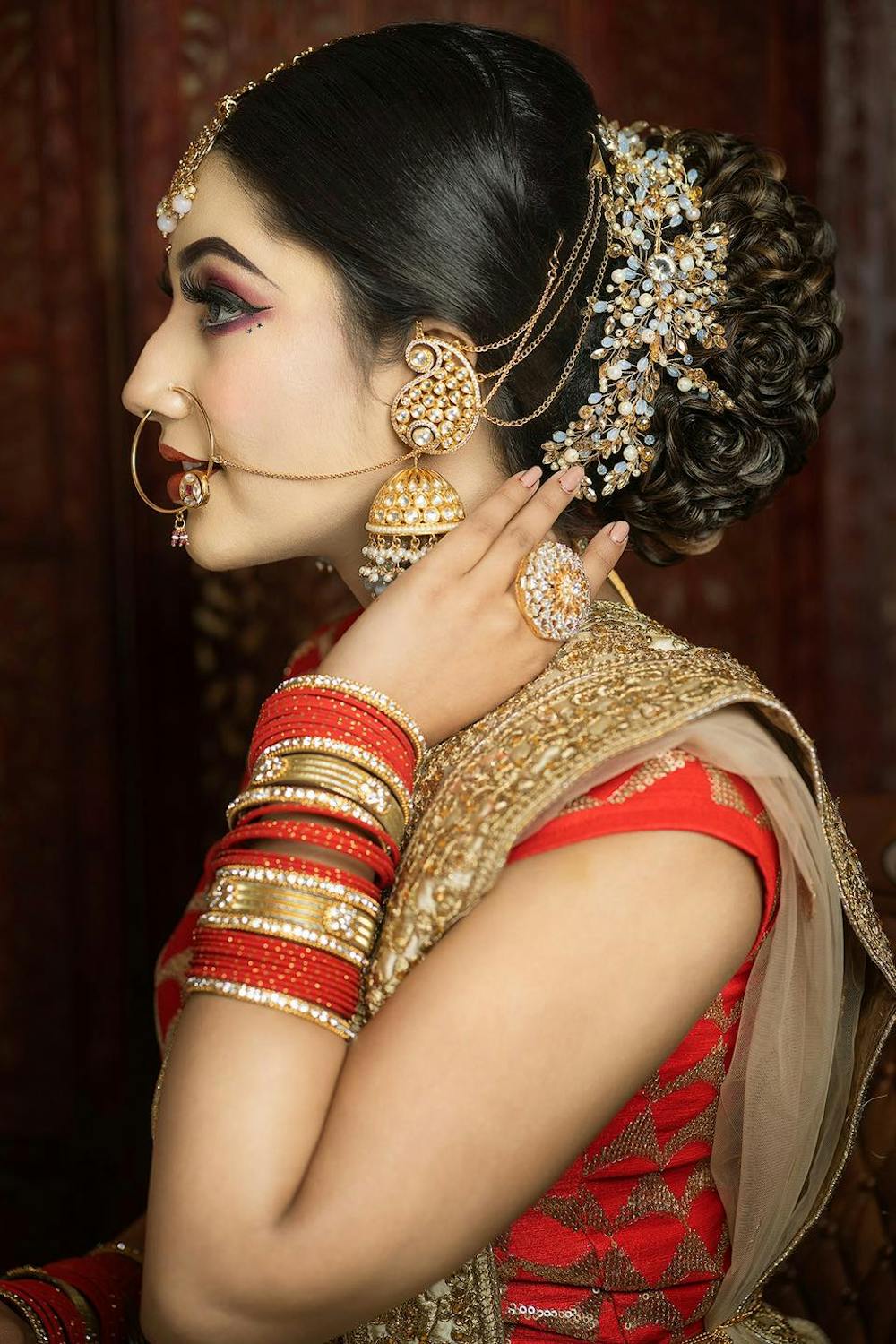 10. Puffed Bun Are Among The Most Classic Hairstyles
A puffed bun makes you look gorgeous at your wedding reception. This is the best hairstyle that you can pair with a beautiful silk saree. Brides who don't like a messy braid can choose this puffed hairstyle for their special day. This bride has adorned her gorgeous bun with blue orchids to complement her bridal saree.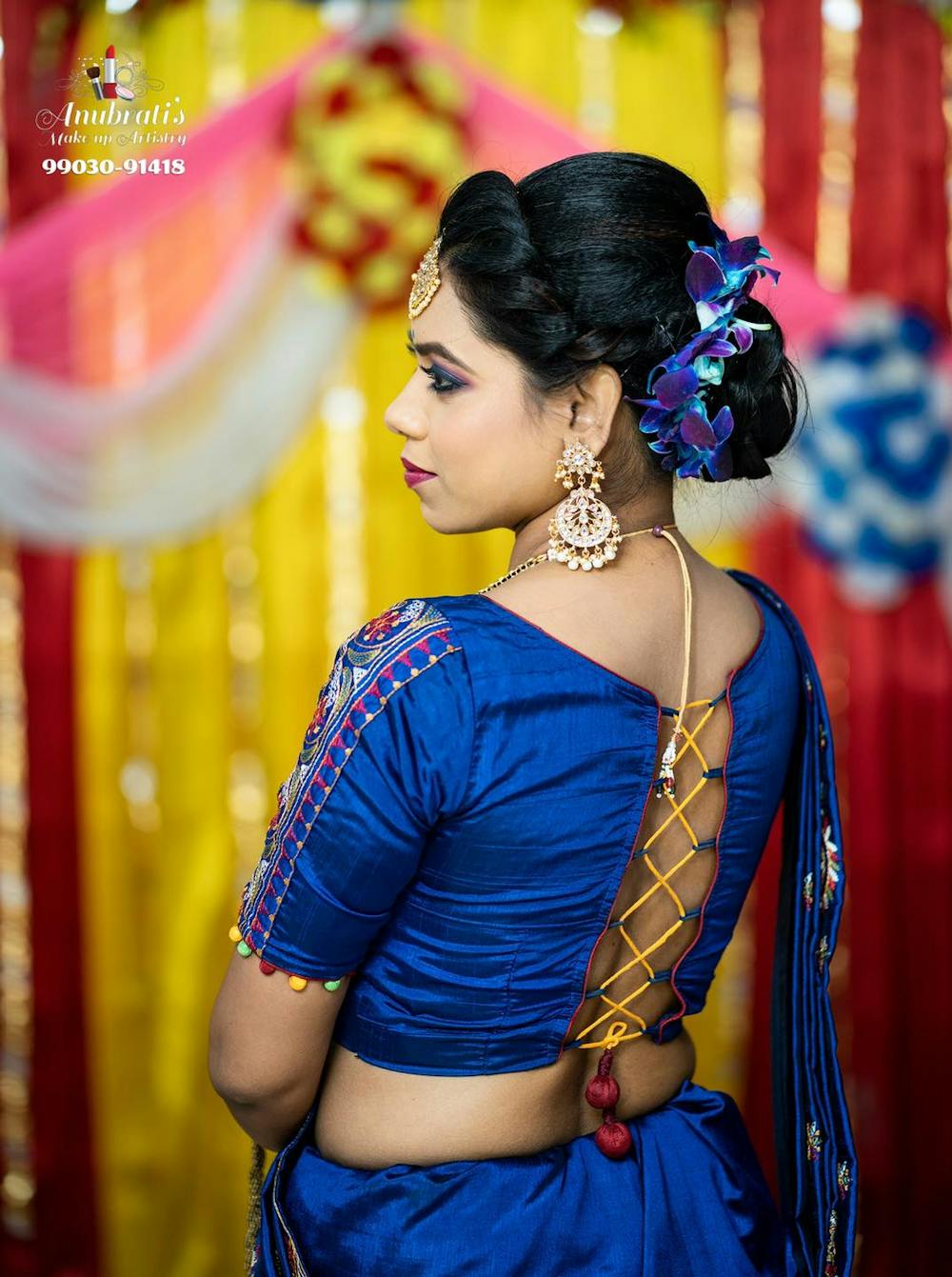 11. Lovely Crown Braid Can Grab You All The Attention
If a bridal bun doesn't match your style then you can opt for a pretty crown braid. This is one of the most complex yet captivating hairstyles that can make you stand out. It offers your hair a crown-like look. Add a few pretty flowers to it to make it more beautiful.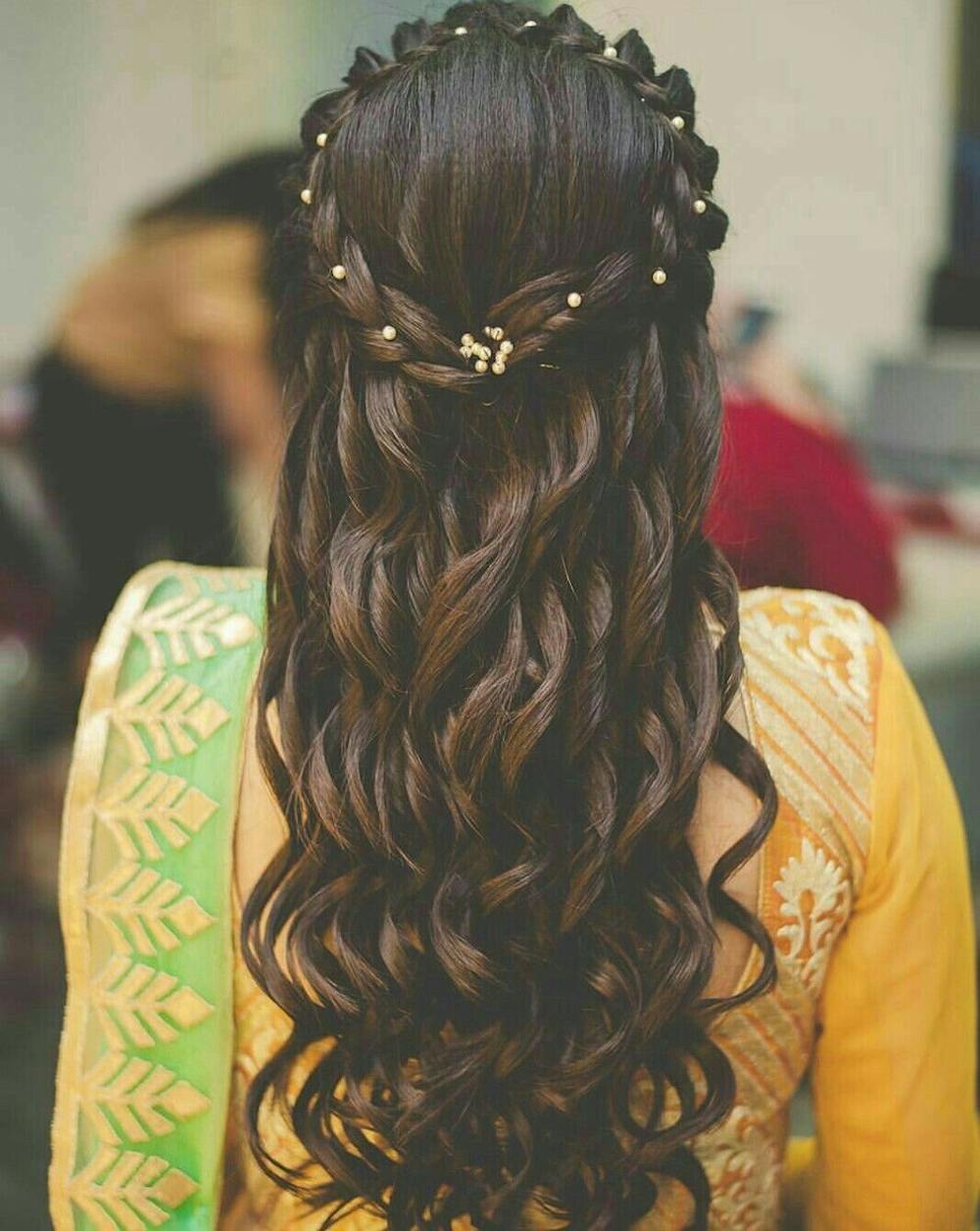 12. A Twisted Bun Is A Captivating Bridal Hairstyle For Wedding Reception
If you want to grab all the attention of your guest at your reception party then you must go for a twisted hair bun. The glamorous bun made using twisted braids looks wonderful on gorgeous brides. This bridal hairstyle will set all the eyes on you. You can add pretty flowers to your hair bun to add more charm to it.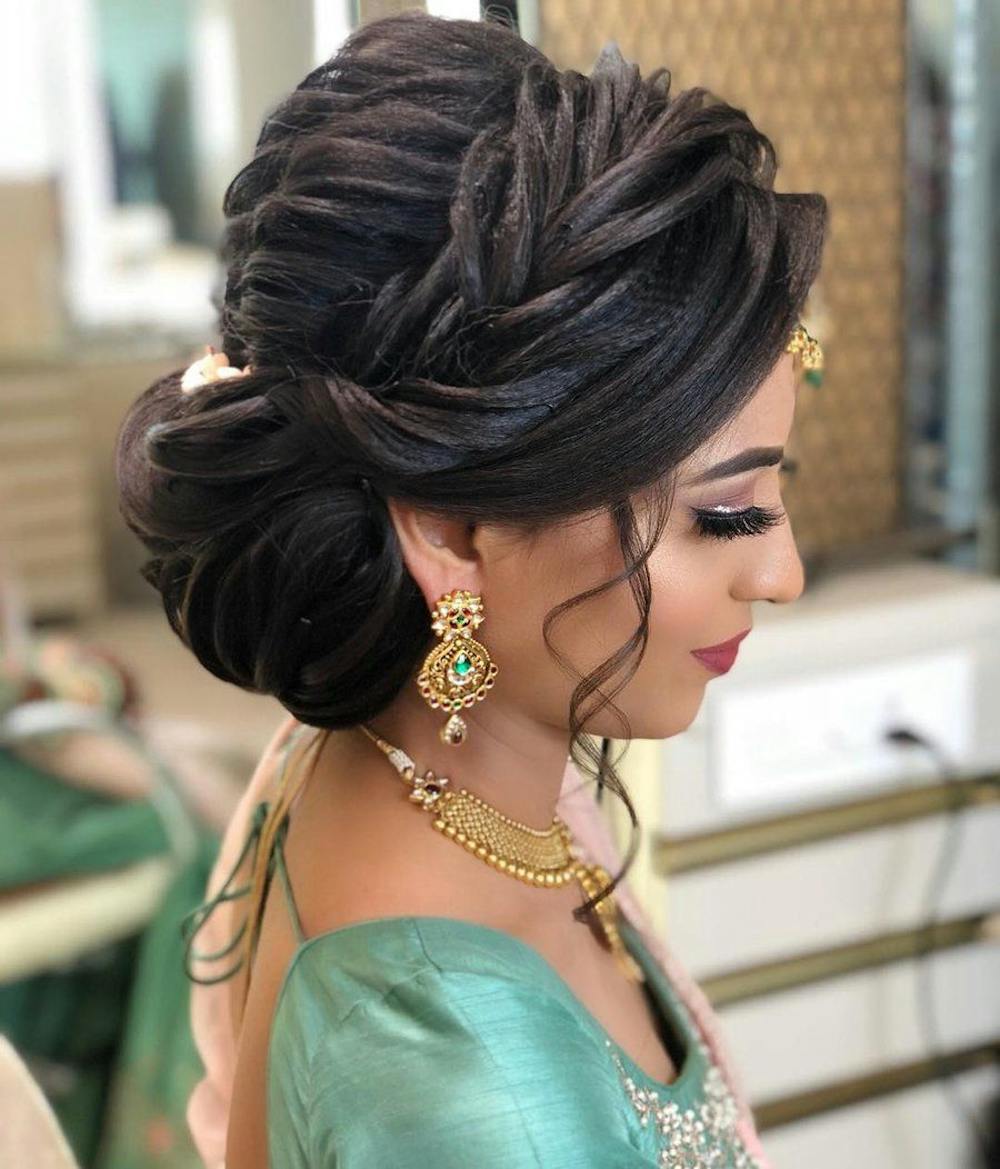 GET IN TOUCH
Let's Book a Session
News & Blog
Recent Articles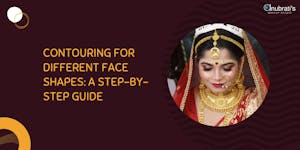 Learn how to contour for different face shapes with our step-by-step guide. Enhance your features and slay any makeup look.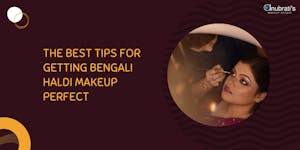 Transform your look with Bengali Haldi makeup, a unique blend of vibrant hues and modern style. Read this blog to enhance your beauty with our expert tips.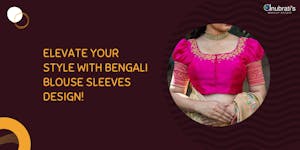 Here is a curated list of Bengali blouse sleeves design for all beautiful brides out there. All eyes will be on you with these trending blouse designs.