13+ Attractive Wedding Nail Art Ideas For Bride
Want to beautify your hands on your wedding day? Then have a look at these wedding nail ideas for bride and find a perfect nail for your D-day.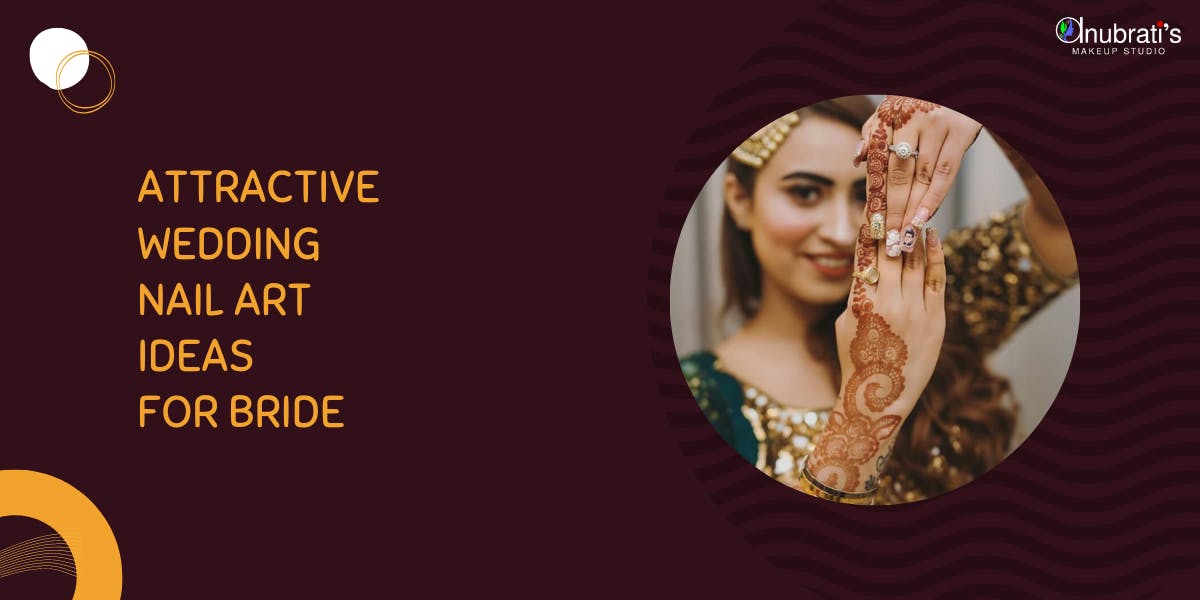 A bride finally decides on her wedding day look after spending countless hours on the online resources. But what about the bridal nail art that is the most important element to enhance the beauty of your hands. Bridal nail art is a piece of artwork that beautifies your mehndi-laden hands. It offers a surreal look to every bride. For some brides, the classy red nail art is the perfect pick while others preferred to go glittery. The best bridal makeup artist in kolkata can suggest you plenty of bridal nail designs. To make your nail art search easy, we have curated a list of amazing wedding nail ideas that will help you complete your diva look for the wedding day.
Some Important Tips To Take Care Of Your Nails Before The Wedding
You need to take care of your nails from about six weeks before your wedding. Moisturize your nails and avoid using hot water.
Keep your nails healthy by removing the dead cells. Exfoliate your nails on regular basis to get a fresh and natural glow.
Say Yes To The Sunscreens
Use sunscreens on your nails and fingers to avoid any wrinkles upon it.
Trim Your Nails Regularly
Always trim your delicate hand nails to keep them in proper shape.
If you do household chores then make sure to use rubber hand gloves to keep your nail safe and healthy.
1. Shimmery Wedding Nail Art Design For Glamorous Brides
We have seen Bengali brides adorning their nails with shimmery nail polish. This glamorous nail art design compliments the shimmery makeup of the bride. Be sure to take the help of a professional makeup artist kolkata to get the most stunning nail designs.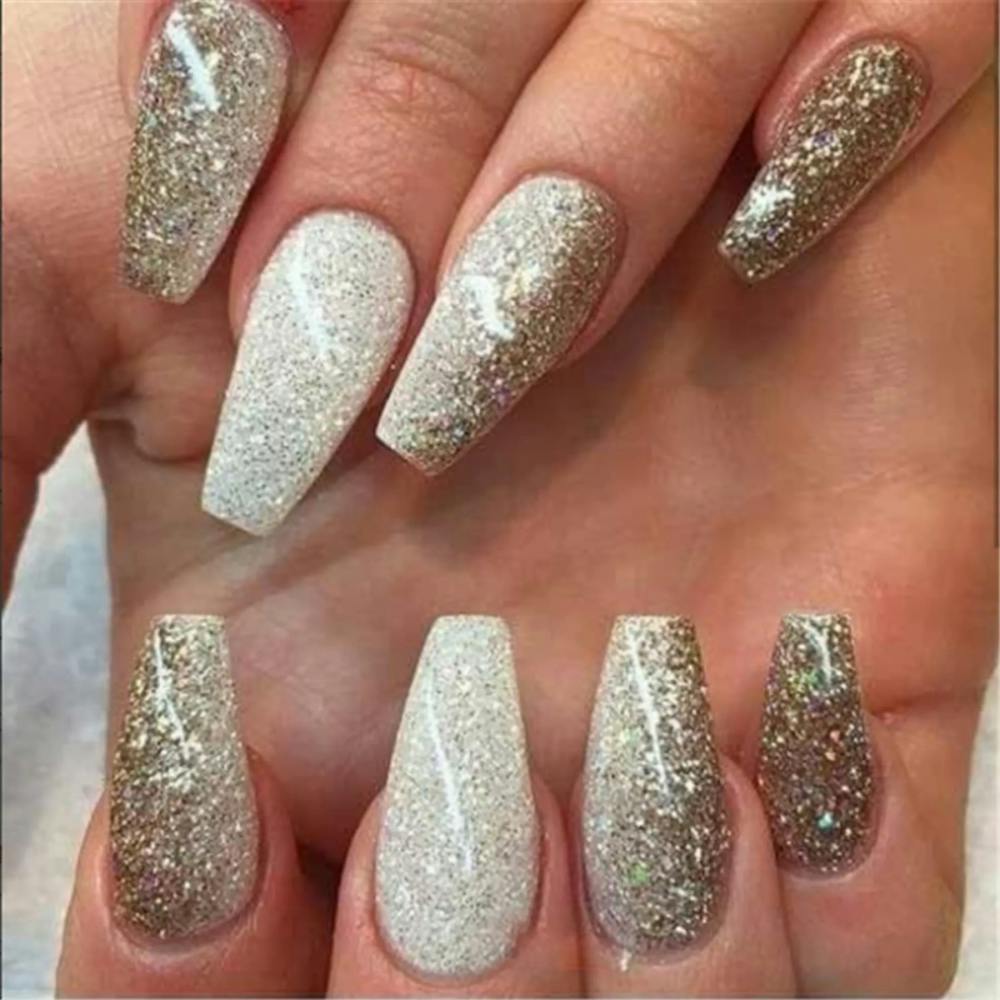 Recommended: Simple Bengali Bridal Makeup Tips To Look Gorgeous
2. Rhinestone Nail Art For The Radiant Brides
Sometimes the best nail art that you can choose for your D-day look depends upon your bridal outfit. Rhinestone nail art is a perfect choice if you are wearing a mirror or zari lehenga on your special day. These sparkling stones can add a blink factor to your wedding day look.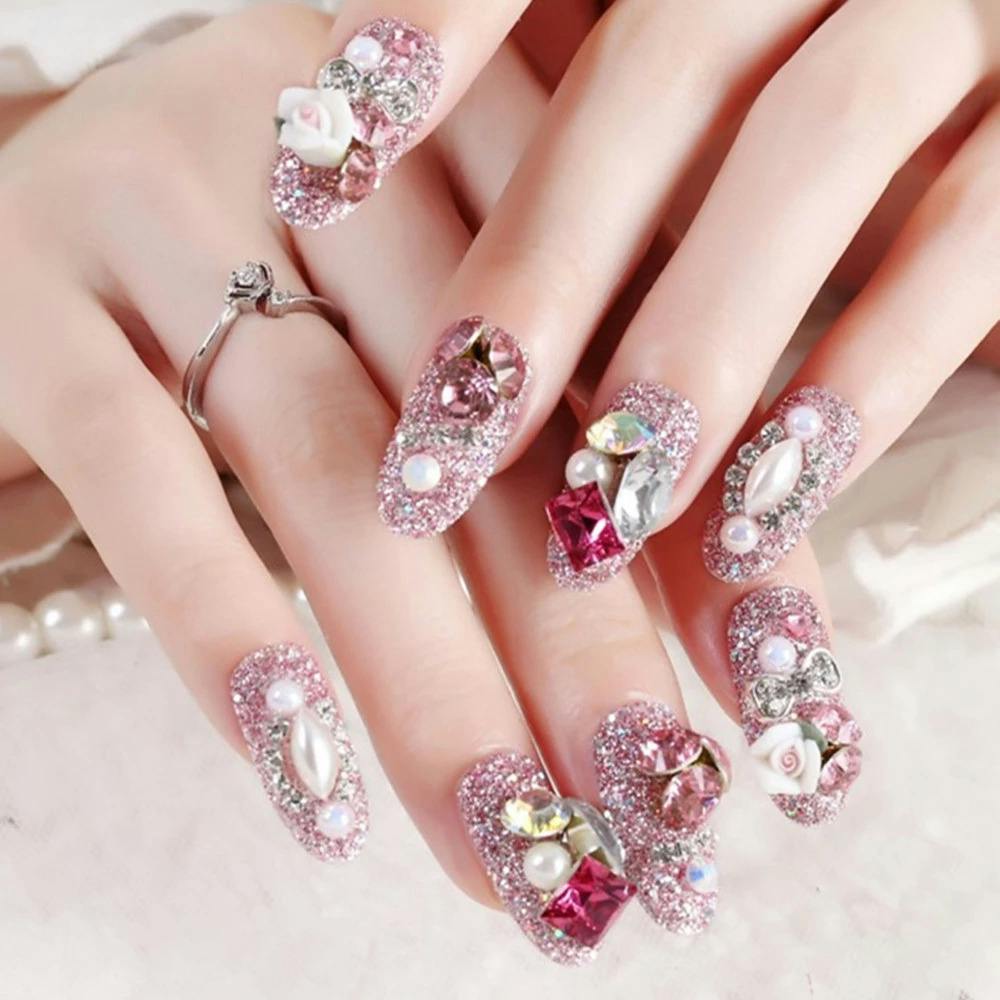 Read More: Why Should You Hire A Professional Makeup Artist For Your Wedding?
3. Milky Nails Are The Best Wedding Day Nail Ideas For The Elegant Brides
Not all brides love glitz and glam in their bridal look. If you are one of those brides who want to stay minimal then you must choose this elegant nail art. This is an unconventional nail design that goes well with an ivory or an off-white hued wedding lehenga.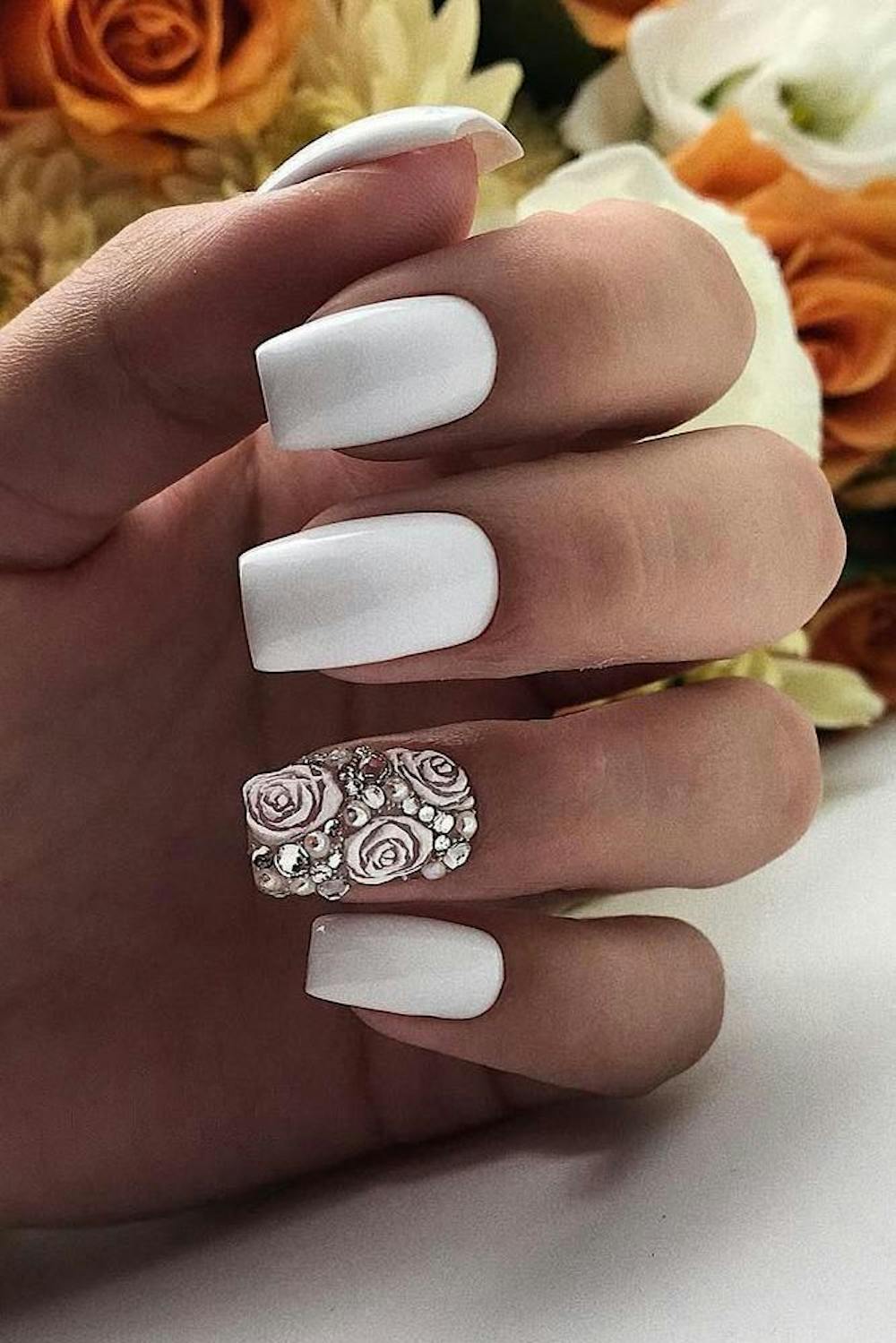 4. Floral Nail Art For The Sophisticated Brides
There are a lot of brides who enjoyed the beauty of colorful flowers. Likewise, you can opt for breathtaking floral nail art in white and pastel shades to give your nails a fine look. It will also complement the gorgeous floral jewelry on your beautiful hands.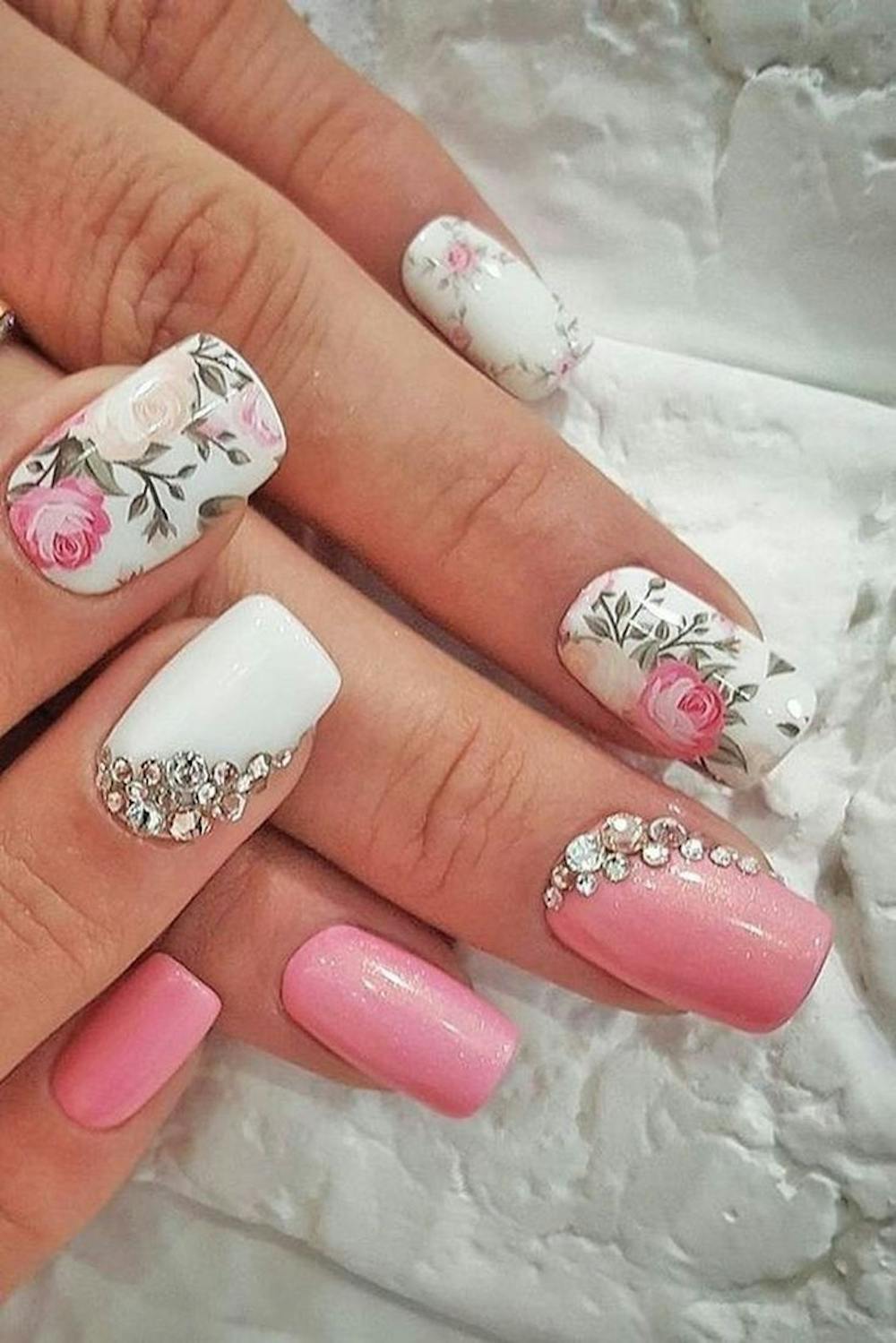 5. Henna Nail Designs Are The Best Nails For A Wedding Event
If you are a great lover of bridal henna design then you must definitely try the classic henna patterns of your beautiful nails. The combination of black henna designs on a white nail base looks very impressive on a bride's hands.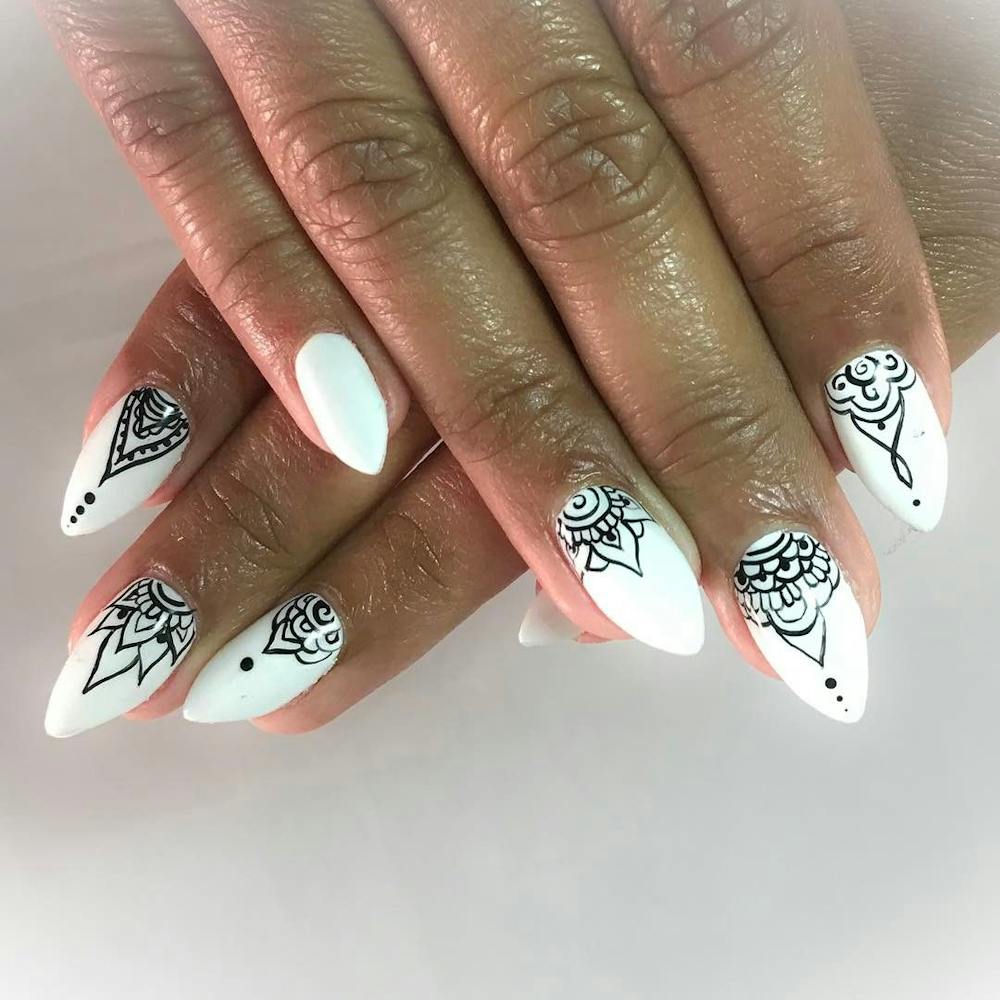 6. Red Wedding Nail Ideas For Bride Is An Evergreen Option
Red nail design has often been the bride's best friend. The dark color of love adds a romantic feel to your bridal look. You can add some pretty embellishment to this red nail art to give it an eye catchy look.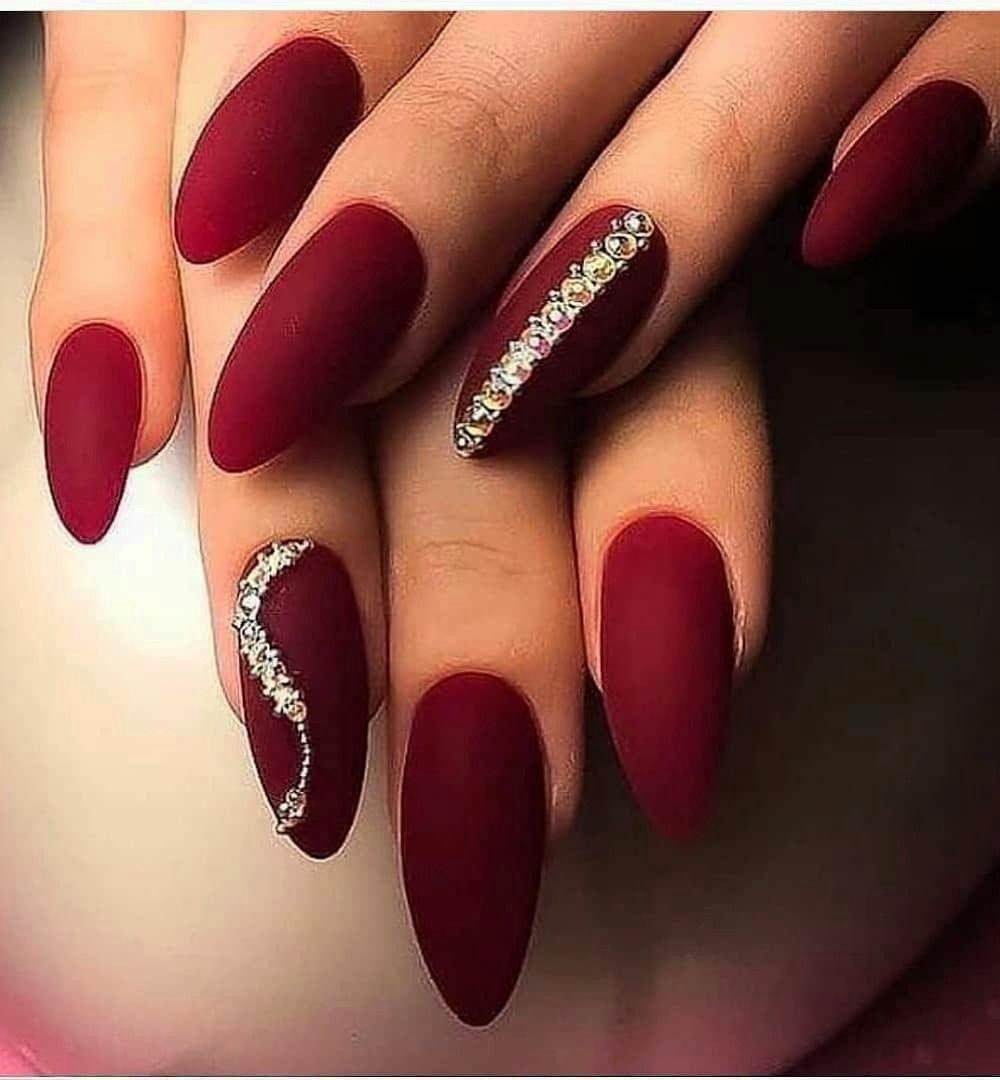 7. Nude Nail Art Design For The Beautiful Brides
What can be more beautiful and elegant than nude gel nail paint? Adding a few pretty stones to your nude nail can make it look classy and beautiful. This is a perfect option for the bride's looking for something unique and subtle.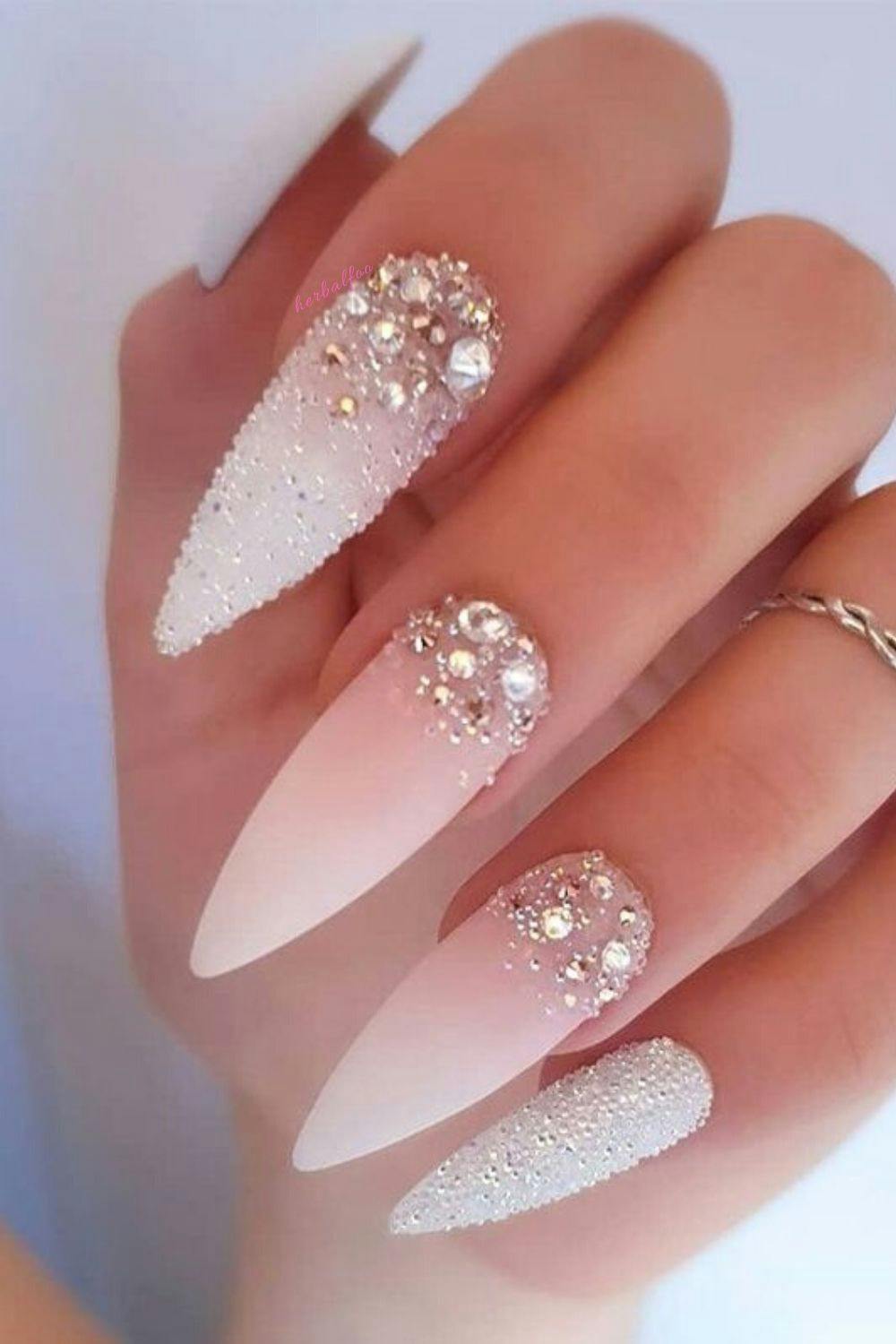 8. Metallic Nail Wedding Ideas For The Dazzling Brides
Metallic nail makes a fashion statement at the wedding event. Take your nail art up a notch by applying metallic nail paint in a pastel hue. A champagne pink nail paint looks more pretty with a gorgeous silk saree in a pastel hue.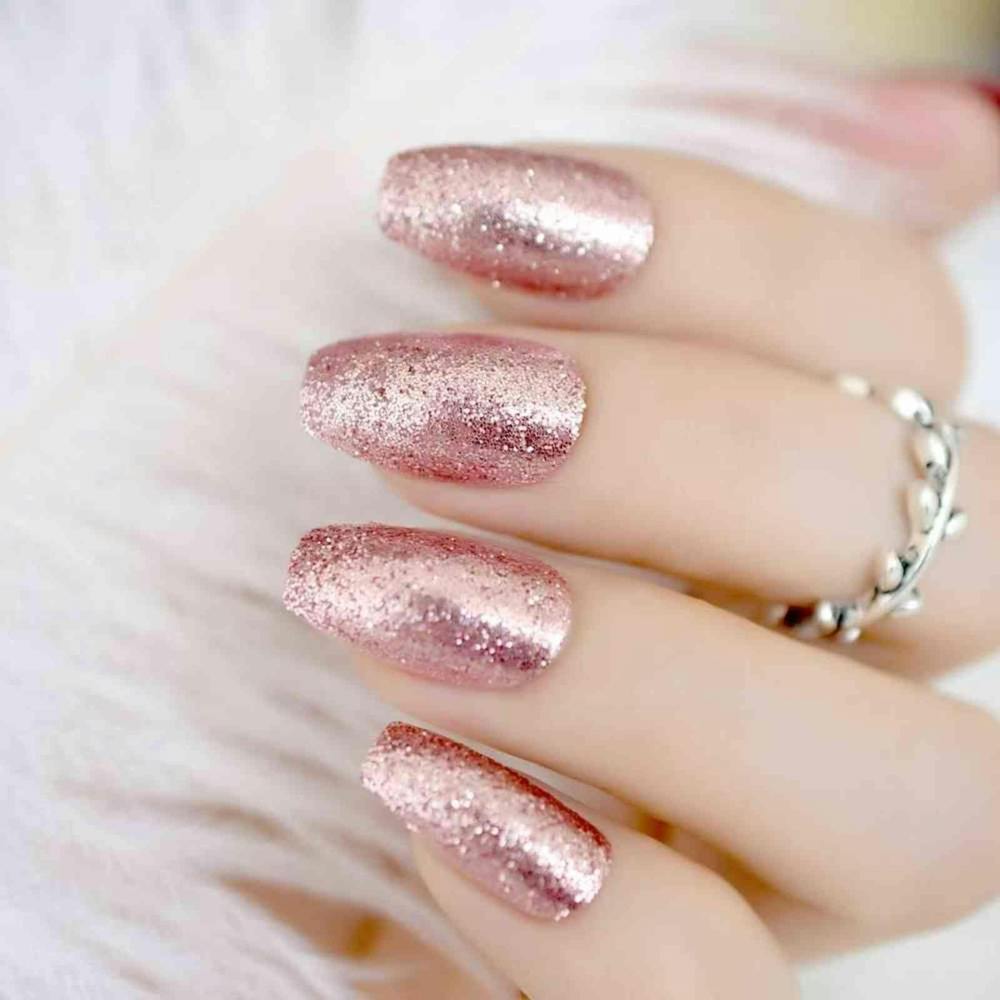 9. Personalize Nail Art For The Unconventional Brides
Personalized nail art is the latest trend in Indian weddings. You can rock your wedding day look by applying to personalize nail paint on your fingers. Adding your beau's name to your nail paint will make you stand out amongst the crowd.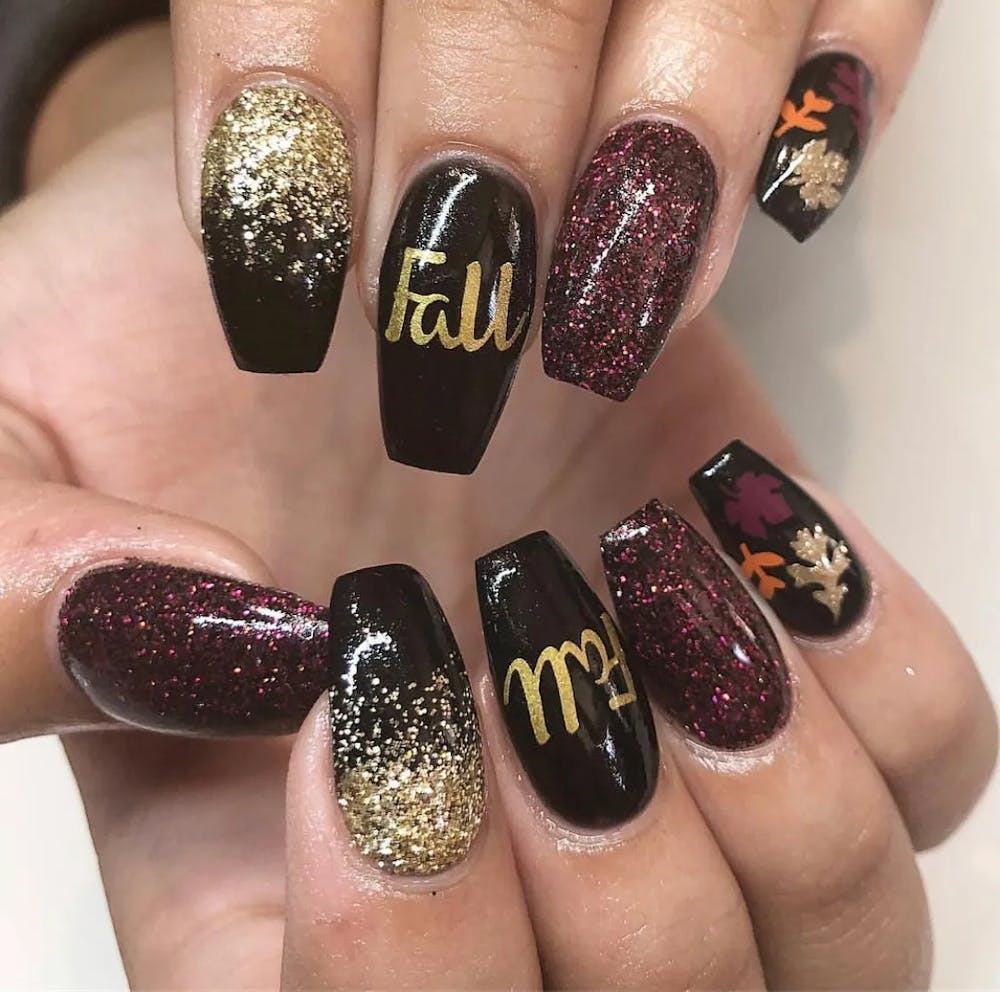 10. Love Nail Art For The Romantic Brides
If you are the kind of bride who is looking to express her love to her every bridal element then a love nail art is your best pick. You can go a step further by adorning this adorable heart shape nail paint with dainty stones on it.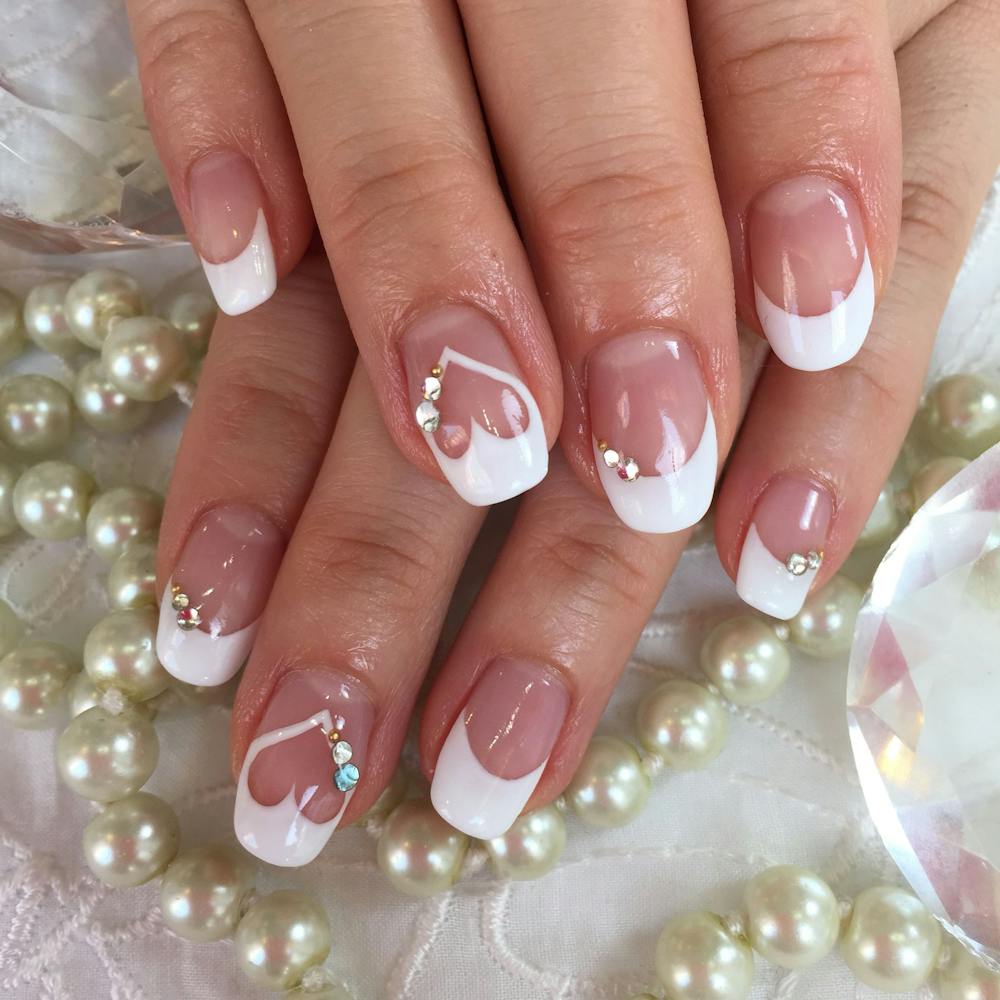 11. French Nail Design For The Captivating Brides
Add a beautiful twist to your mehndi-laden hands with pure white French tip nail art. You can make it more beautiful by creating a geometric pattern on your nails.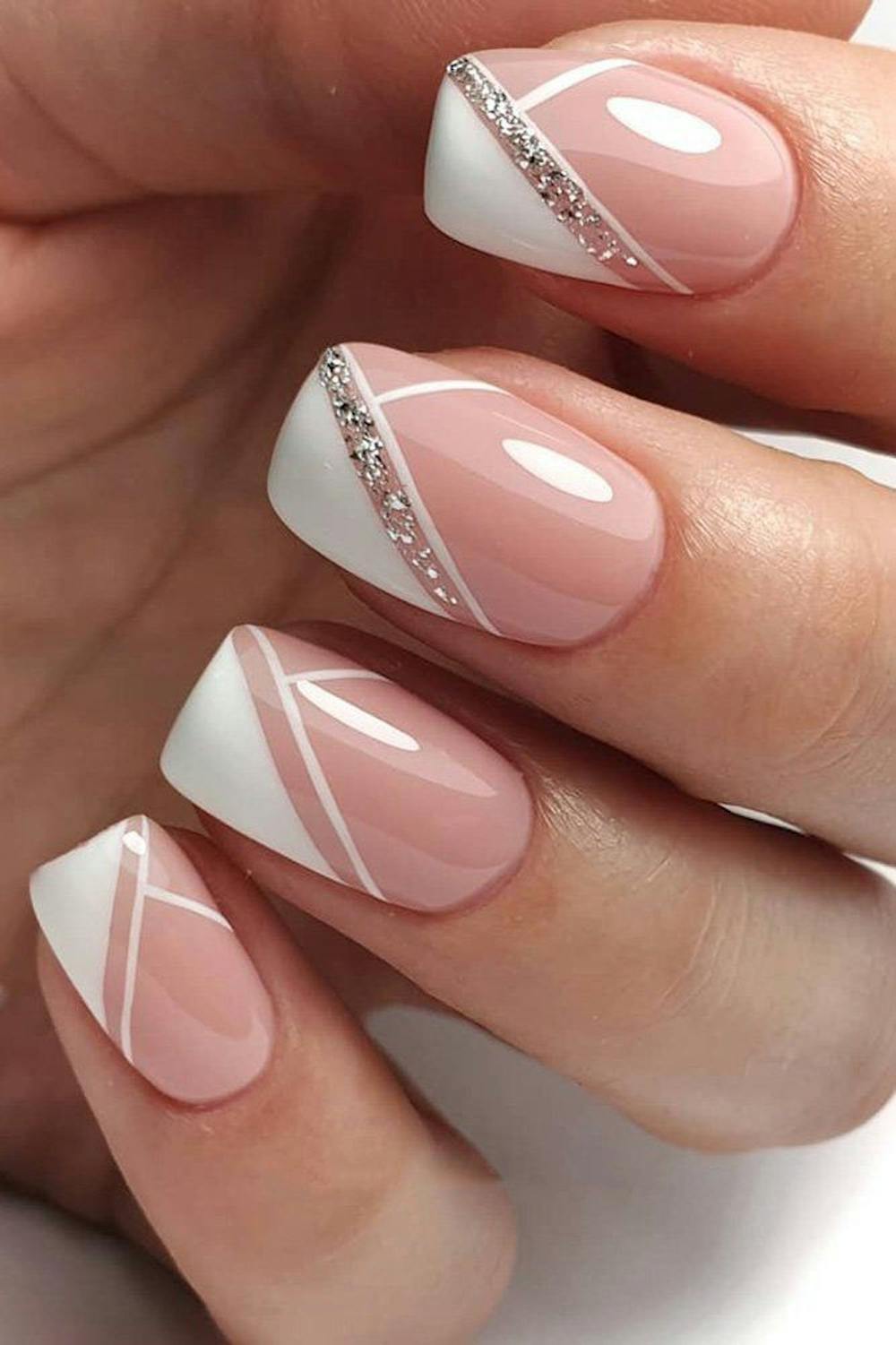 12. Butterfly Nail Art For The Stylish Brides
Adding a natural element in y our nail art can make it look more beautiful. A colorful butterfly painted on your tiny nails can provide you with a funky and picturesque look on your big day.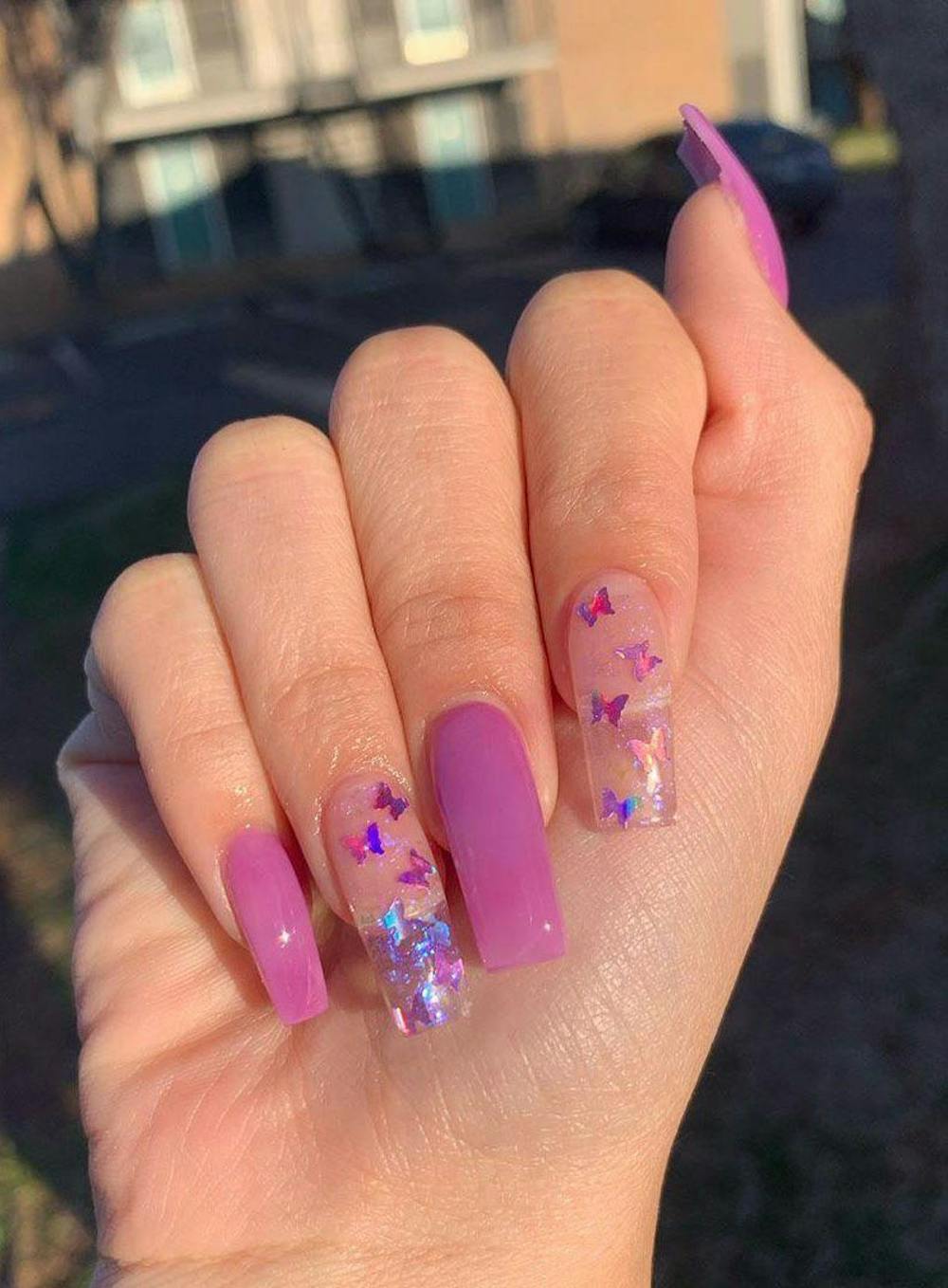 13. Marble Bridal Nail Art Designs For The Gorgeous Brides
Marble nail art is a classic twist in bridal nail art design. The unique pattern of this beautiful nail art is a perfect pick for wedding events like engagements or receptions. However, this kind of bridal nail art required an experienced makeup artist.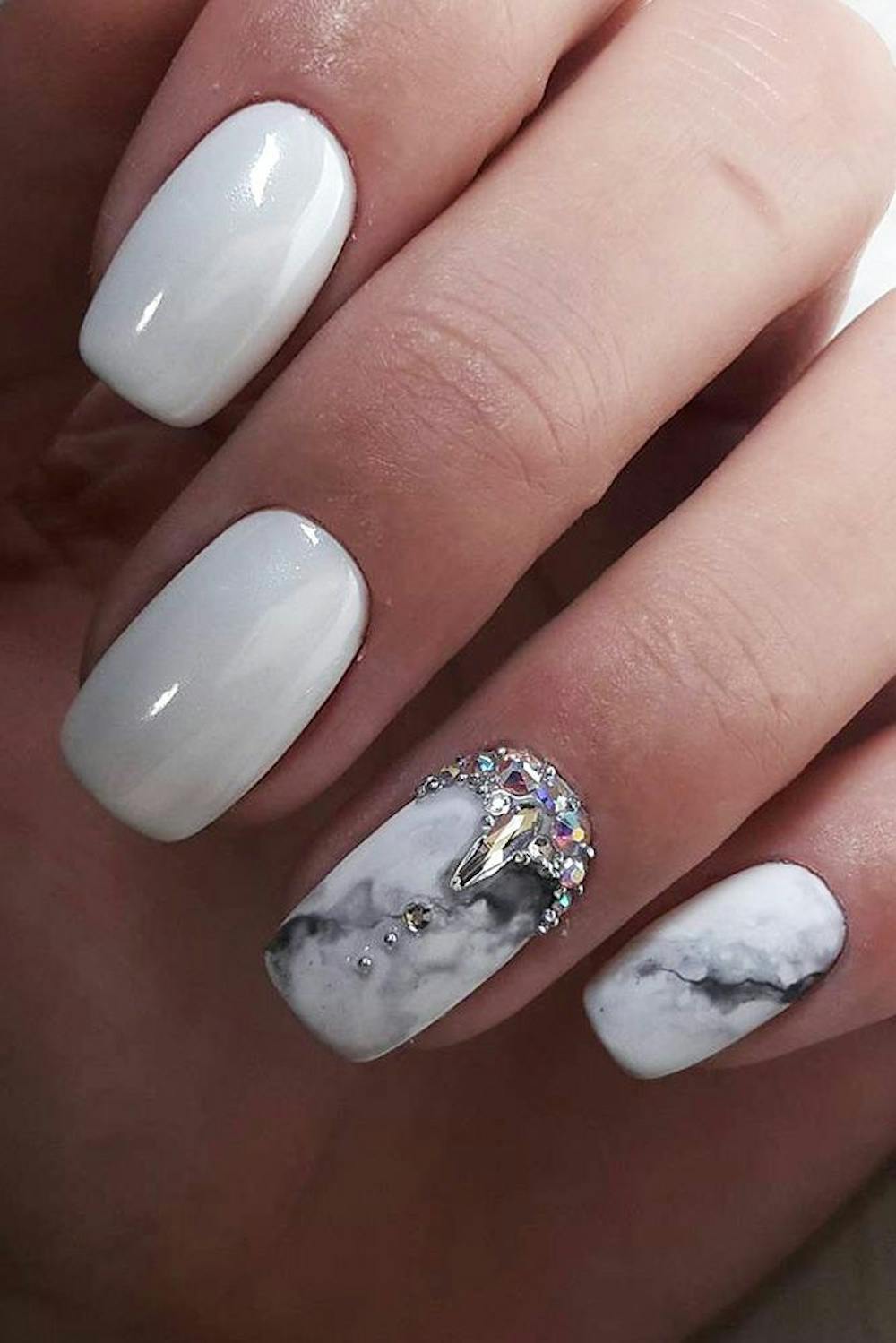 14. Matt Bridal Nail Art For Wedding Ceremony
Matt nail art is the most attractive and simple wedding nail idea. Matt's nails look more beautiful on a coffin shape nail design. You can make it more glamorous by adding rhinestone and glitter to it.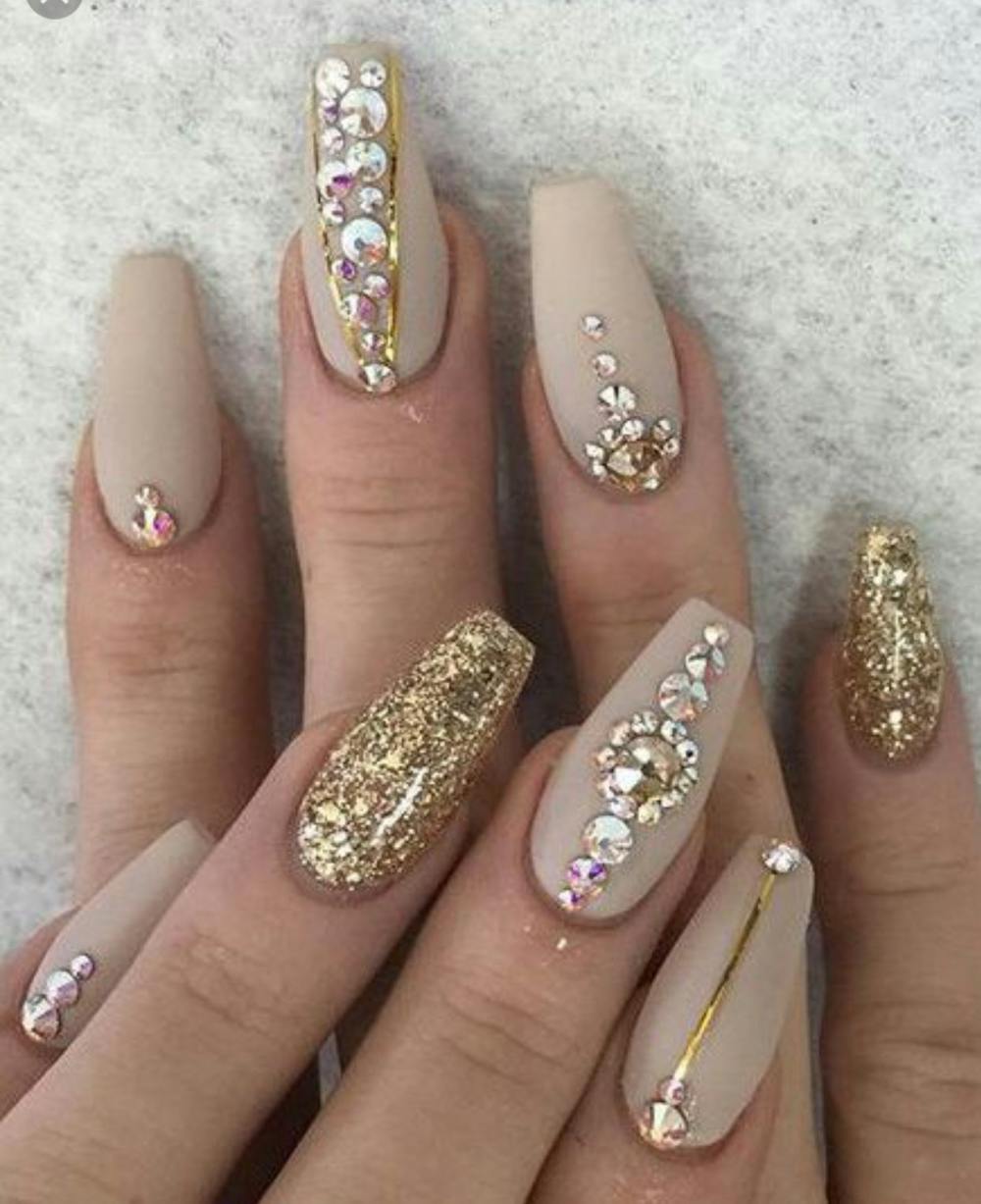 GET IN TOUCH
Let's Book a Session
News & Blog
Recent Articles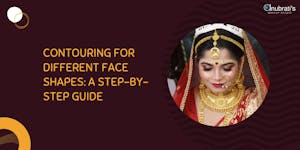 Learn how to contour for different face shapes with our step-by-step guide. Enhance your features and slay any makeup look.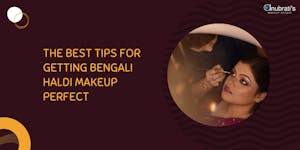 Transform your look with Bengali Haldi makeup, a unique blend of vibrant hues and modern style. Read this blog to enhance your beauty with our expert tips.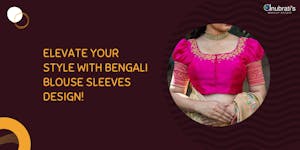 Here is a curated list of Bengali blouse sleeves design for all beautiful brides out there. All eyes will be on you with these trending blouse designs.